Last drink: 4/28/13 so far
Member
Join Date: May 2013
Posts: 1
Last drink: 4/28/13 so far
---
Well, I'm an alcoholic after all. Dammit!

I never considered I had a "real problem" until I tried to quit on my own and couldn't. It took me hundreds of tries, maybe thousands, as each day I would quit and each day I would drink.

It really sucks. It's overwhelming. I do go to meetings and I've not willingly stopped this long since my drinking became the center of my social life about five years ago. As it was progressing, I did not see where my habits became harmful or where the amount and frequency of my drinking was unlike anyone else's. Now that I'm being honest with myself, I am in shock.

But anyway, I'm sober today, if just for today, and I'm always looking for opportunities to reinforce my resolve and I hope this turns out to be helpful.

Good day, all!
Yup, I hear what you are saying....
Welcome to SR; glad you decided to post.
And good on you for your success in not drinking these past days. The rewards come as you stick to being abstinent and develop a recovery plan.
So many here have done it and can share their stories and methods of what worked for them

| | |
| --- | --- |
| The Following 2 Users Say Thank You to wellwisher For This Useful Post: | |
bona fido dog-lover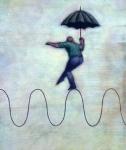 Join Date: Mar 2008
Location: eastern USA
Posts: 85,777

to the family! I attribute much of my success at staying sober to my counselor. Might be a good thing for you in your journey to sobriety.
Congrats on your good start. Now just stay sober, one day at a time, and you'll start to feel better, more normal.

| | |
| --- | --- |
| The Following User Says Thank You to least For This Useful Post: | |
Member
Join Date: Sep 2012
Location: SoCal, California
Posts: 983
It took me years to finally admit I was addicted.

Then it took me years and thousands of tries before something stuck. I finally had to get to the point that I would do whatever it took to quit. ANYTHING.

Congrats on the days so far. It will be worth the effort.

Satisfaction Guaranteed
| | |
| --- | --- |
| The Following 2 Users Say Thank You to ClearLight For This Useful Post: | |
Currently Active Users Viewing this Thread: 1
(0 members and 1 guests)

Posting Rules
You may not post new threads
You may not post replies
You may not post attachments
You may not edit your posts
---
HTML code is Off
---