Help
Member
Join Date: May 2013
Location: London
Posts: 2
Help
---
Help me.
I have just decided to get clean from booze as I am spiralling out of control. I've missed close to a month at work already this year from depression and booze and have spent the last two days off work again getting drunk.
This morning, after serious thought, I admitted finally to myself that I am an alcoholic.
I've been to AA before and it does help, but I thought i could control my drinking after abstaining for 2 months. This just isnt the case.
I'm scared I'm going to loose my job. I hate the fact that I prob smell of drink and I look awful. I have been lying to everyone to hide the facts and I no longer want to do this. I avoid food too when I drink as i get a bigger hit and right now I'm shaking like a leaf, feel constantly sick and ill and am really embarrassed I'm even typing this, but I need help and just a few words of guidance right now.
I'm now dreading the DT's and the endless nights of bed sweats and sickness.

Member
Join Date: Jan 2013
Location: Minnesota
Posts: 429
Can you see a Dr 1st just to let them know your body's dependency on alcohol, & your certain with drawl side effects you will face?

get a support system & some people that know you are going to be quitting.
Heres to 24 hours!
Prayers!
| | |
| --- | --- |
| The Following 2 Users Say Thank You to YouRmySunshine For This Useful Post: | |
Sober since October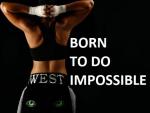 Join Date: Oct 2012
Location: In the world in my eyes...Somewhere I've never been before...
Posts: 7,287
Hi, Spiderwock. And welcome to SR.

First, you are not alone now - there's lots of support on this forum.

Second, I agree with the above post - have you seen Doc about depression and alco dependancy. Don't be afraid to seek professional help.

Don't pick up drink to 'ease" these symptoms - it will make it just worse. Drink pure water. Post here.

A lot of us have been in the darkest of the dark - but there's way up.

Hold on)
Grateful Member ♥

Join Date: Nov 2012
Location: German Village, Columbus with my love ♥
Posts: 64,529
Please don't feel embarrassed Spiderwock ~ you are amongst friends.

Yes, the DTs are not fun, but you can do this, you have all of our support. Right now, your only job is to not drink and look after you. Can you take a few days off work?

I promise, it gets better.

Love Venus xx
Keeping it simple!
Join Date: Dec 2012
Location: Surrey, BC
Posts: 3,285
Hi Spider!

You sound like me. I didn't eat either when I drank. There is nothing to be embarrassed about, there is no judgement here.

You will find lots of support and help here.
instant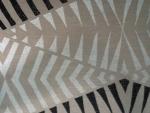 Join Date: May 2011
Location: Australia
Posts: 5,704
You have made a big and important step. It retrospect my version of the period you are in now was the beginning. Yes it was a crisis but change began at that point. You are now officially in recovery!!!

Stick around
Member
Join Date: Apr 2013
Location: Atlanta, Ga
Posts: 291
You might need to talk with your Doctor to find a way to make sober living easier. I did miss a lot of work due to alcohol and not eating.
Start by trying to eat a healthy diet, even if you do not feel like eating. Look into outpatient detox for support and understand that more than likely, your employer already is suspecting something is up.
If you have a good company and a good relationship within it, then they more than likely would want an employee to be healthy and productive. Depending on the circumstances, they might give you time off to detox and get to feeling mentally and physically stronger.
Please understand that not all employers are that way. Best wishes for sobriety.
| | |
| --- | --- |
| The Following User Says Thank You to Living For This Useful Post: | |
Member
Join Date: May 2013
Location: London
Posts: 2
Thanks people. You have really made a difference. Alas- im four cans of grolsh down and two large bottles of beer, but im going to stop now. I've decided to get back to work and go to AA. Ive got to do this- I'm ruining my life. Sob
Member
Join Date: Apr 2013
Posts: 669
Please don't be embarrassed. Between Saturday afternoon and Sunday bedtime I drank a half gallon of vodka (I'm not exaggerating.) Monday somehow I made it to work and decided I was going to quit. Yeah right. So when I got off work I couldn't resist buying a pint. You know to help with the shakes and bad hangover. I was only go into have a couple of drinks. Again yeah right. I drank the entire bottle. The most important thing is yesterday I decided withdrawals or not I wasn't going to give in and buy more. Sleeping last night was miserable with the cold sweats, slight nausea, and insomnia. BUT today I am so proud of myself and know if I made it the first night I can do it the second night. Just make up your mind and jump into it. Be thankful and proud of yourself for the small accomplishments. Today I'm happy that the nausea is pretty much gone. Sure I'm tired, but I'm not hungover. That alone is huge! You CAN do this! We're here for you!!!
Welcome Spiderwock! You're not alone - we've all felt that way & we understand.

It got to the point that drinking wasn't doing a thing for me - just making me miserable and putting me in danger. Every time I picked up there was an unpredictable outcome. I had no control anymore - I was totally dependent on it. When I finally stopped it was actually a relief - I was free. I hope you'll find it helpful to be here with us. Congratulations on making the decision to stop.
Currently Active Users Viewing this Thread: 1
(0 members and 1 guests)

Posting Rules
You may not post new threads
You may not post replies
You may not post attachments
You may not edit your posts
---
HTML code is Off
---