2 1/2 days clean. But how long did you guys just lie in bed at night unable to sleep
2 1/2 days clean. But how long did you guys just lie in bed at night unable to sleep
---
I haven't slept at all. Not a single bit. Never feel like even closing my eyes.

4 days ago, I had just had enough. I was sick of the game. Sick of going on a wild goose chase looking. And I picked up the last few 30's and I told myself that "this is stupid". I hated every minute of it...running, waiting, spending, and even using. So I finally broke the cycle. I watched my phone blow up the past two days about it and I just turned my phone off. I want this. This time I've had enough.
| | |
| --- | --- |
| The Following User Says Thank You to eastboundndown For This Useful Post: | |
Member
Join Date: Apr 2013
Location: Los Angeles
Posts: 30
It seems like a lot of people here use doctor-prescribed medicine to help fight the initial insomnia and anxiety. I myself am going to detox at a rehab because, yeah - the lying in bed at night is the worst and I know longer trust myself not to drink because of it. I've tried to quit a couple of times before and that's what got me.

Hang in there. You're not alone.
Sober since October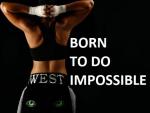 Join Date: Oct 2012
Location: In the world in my eyes...Somewhere I've never been before...
Posts: 7,287
Hi, Eastboundndown, welcome to SR!

A couple of weeks, maybe. Anyway, it took me about 4 months to sort out my sleeping issues completely.

Working out, cutting computer time before going to bed, and melatonin worked for me. But you'd better see your Doc about this issues. And stay strong - one day you'll get a nice, sound sleep and wake up feeling great, welcoming sunrise and brand new day. Take it from me, I've been there.

Best wishes to you, keep posting.
I had a hard time sleeping too. My mind was racing and I never seemed sleepy. I bought some over the counter sleep aid. They helped make me sleepy. I mentioned I was taking them to my doctor and he said that was fine so I take one a night.
I did not use any medication to help me sleep. It was a small price to pay to get my brain and body "normal" again. I wasn't working at the time, so my days and nights were just minutes and hours....I got up if I wasn't tired, I slept when I was tired, and eventually things evened out for me.

If I were working, it may have been a different story, but seriously, I spent many nights up all night and still made it to work with that hangover; I could make it through each day one more time.

Stay strong and stay stopped. Know things will get easier in time.
| | |
| --- | --- |
| The Following User Says Thank You to sugarbear1 For This Useful Post: | |
After the first few weeks I was able to sleep. After 4 months I found that I was experiencing a type of sleep that I don't remember before...deep sleep! I was finally able to wake up and feel great! The brain and the body are trying to get back to normal right now for you. It made me scream when I heard people say "it get's better"...but it really does. Keep posting to let us know how you are doing!
Member
Join Date: Aug 2012
Location: Charlotte, NC
Posts: 198
I'm still in my first week and having the same problem. My body doesn't know how to shut down without alcohol in it at night. I will say that last night was better than the night before though - I drank a cup of hot decaf tea, did not turn on the TV and read some in a book I've been wanting to read for a while now. I agree with some other members on here, not really interested in getting on a medication for sleeping, would rather my body fall into a normal, healthy pattern on its own. Hang in there!
All is Change
Join Date: Jun 2009
Location: Australia
Posts: 1,167
I still have the occasional night of sleeplessness. The times that I've dealt with it in the past is to try to be ordinary by sticking to a routine that matches what I think is good sleep and good wakefulness. Being ordinary is a good way generally, I find, in dealing with things that seem extraordinary seemingly requiring an extraordinary solution.
Afa the benefits of sleep goes I have found during times of bad sleep that staying in bed and resting as much as possible for an ordinary period of time is sufficient for me to try to do ordinary things during the day. I've found it takes practise and that the practise pays off.
It helps to go to bed on a light stomach by eating early and or light. Keeping atmosphere to a rhythm that matches natures. Pink and White noise can be helpful. And other stuff. In time things seem to normalise which is nice because it leads to a better ability to deal with other stuff.
Thank you all. It's good to know that I'm not alone. It doesn't make this any easier. I think I slept for an hour last night, and now I'm at work, no energy, no passion, I just don't care. My mind is very cloudy, I don't feel like talking much.
Member
Join Date: Apr 2013
Location: worcester ma
Posts: 12
This continues to be difficult for me as well. I am on day 10 & find that being as active as I can during the day helps. I have been getting up at 5 this weeks to take a combo bus & bike to work in the AM & then again home. Last night I was pretty exhausted by 9pm. After reading for about 30 minutes I fell right asleep. Woke up a few times during the night but had some good periods of sleep. Try Epsom Salts bath before bedtime & hang in there to let your body & mind adjust.
Eastbound - you aren't alone. The first couple weeks were horrtible for me sleep wise too, crazy dreams and nightmares, not much of any kind of sleep. It does get better though - and I think one of the greatest benefits to me of sobritety is falling asleep and sleeping through the night. ( which I do now almost every night! ).

Take the advice of others too and see a physician if you haven't. They can do simple tests that will make sure all your systems are good and recommend any diet or lifestyle changes that will help. Prescriptions are available too that they might recommend, I personally asked my doctor not to prescribe them though as I didn't want to replace one addiction with another. You can choose whatever works best for you.

It will get better, that's guaranteed - great work and keep it up!
Currently Active Users Viewing this Thread: 1
(0 members and 1 guests)

Posting Rules
You may not post new threads
You may not post replies
You may not post attachments
You may not edit your posts
---
HTML code is Off
---