Which path to sobriety?
Member
Join Date: Apr 2013
Posts: 12
Which path to sobriety?
---
Evening all - I'm new to this and feeling in need of some advice. I'm 30 and I've known for a while now that I have quite a serious alcohol problem. But simply knowing this and doing something to combat it are two very different things it would appear!

I've been to two AA meetings and must confess to not enjoying them. Instead, as I sat listening to people's terrible drinking stories, I found myself just really wanting a drink! Have other people found this, and should I just push through it and keep going to meetings? Or is AA really not for some people?

My natural inclination is to see a one-to-one counsellor. Have others found this helpful?

Thanks for your help and simply being there to ask.
Hello and welcome to SR

There are lots of different recovery methods, details of which are posted on this forum. I would post you a link, but I've zero technical ability!
I'm sure someone will be along shortly to help you. I'm in therapy in addition to AA which is helping me.
Read and post lots, this site is a wonderful place for support x
Welcome to SR HibiscusMan

I am not sure anyone really enjoys AA initially. I was terrified when I first went to AA and although I had a positive experience I am not sure I would say I enjoyed it. I think I needed to be there and had to hear what was being said. I learnt a lot there and the people, especially people who had been sober for decades, were really inspiring. I am not sure you'd find that anywhere else, except maybe here

That said, AA wasn't my chosen method of recovery. I went there for a few months after I was 3 months sober and it helped me immensely while I was there but ultimately I didn't feel it was for me for various reasons.
I largely credit AVRT for helping me stay sober initially, that and SR. Google the crash course on AVRT and see what you think. I am now looking into SMART recovery which is a meeting based thing but very different to AA.
I also saw a one to one counsellor for a bit, which was great, but the downside was that he wasn't a specialist in addictions. It would have been much more useful to see someone who was but I am not sure how many of them there are around.
For me I have found that the best thing to do has been to try a combination of things. Maybe that is something you could try too. Go to a few different types of meetings, read some books, go to a counsellor... Most of all I actually found posting here the most useful thing because you get lots of different feedback from people all over the world. It's very supportive here

x
Member
Join Date: Sep 2012
Location: Gulf Coast, Florida USA
Posts: 5,731
Meetings are great for support but alone they are not what is going to keep you sober. They might but I believe recovery is in working the steps with a sponsor. God Bless!
| | |
| --- | --- |
| The Following 2 Users Say Thank You to deeker For This Useful Post: | |
Blu**ed Lines...A ClockWork SR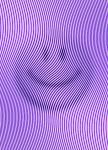 Join Date: Apr 2006
Location: AZ
Posts: 2,529
There are many ways to do it... I would suggest giving AA a little more time, maybe try a different meeting/location. One on One sessions with the right person is a great idea as well. The only true path is the one that works for you; so I would suggest trying multiple approaches and figure out what works best for you. I believe we all have different personality types despite sharing the same general problem; and accordingly one size does not fit all. Personally I am going to Give AA another shot. I think the thing with AA is that it is so wide spread you can find a group/sponsor that you click with. Good luck and let us know.
Give aa a chance. Its the 1st that I've heard of some1 going to a mtg & wanting a drink. Try other mtgs. Get a sponsor & start working the steps. The obsession to drink won't go away overnite coz we can't abuse our bodies for however long & wake up 1 day & we get an awakening & a change of course suddenly happens
Trust me that you will love life better in sobriety than being drunk!
Administrator
Join Date: Apr 2007
Location: Australia
Posts: 189,218
Hey Hibiscus Man

I say the best programme is the one that works for you.
You'll hear from a lot of people who found counselling useful.
There's many different approaches and methods of recovery around in terms of groups too- here's some links to some of the main players:
http://www.soberrecovery.com/forums/...formation.html
I recommend you visit the
Secular Connections
forum if you think you may benefit from a non 12 step approach.
Best wishes with whatever way you decide to go

D
| | |
| --- | --- |
| The Following User Says Thank You to Dee74 For This Useful Post: | |
| | |
| --- | --- |
| The Following User Says Thank You to Anna For This Useful Post: | |
Member
Join Date: Apr 2013
Posts: 12
Thank you all for your replies. I've felt in a lonely place for a long time and finding that there are people out there who take the time to help you is pretty amazing. I agree that I should give AA more time and I like the multiple approaches theory. I guess there's an enchanting notion in my head that you just go along to AA and get magically cured - if only it was that easy! I'm starting to realise how much work is involved and finding it a little daunting. On the plus side, I finally told my girlfriend I have a problem and she's ridiculously supportive - so a day of positives I reckon. Again, thank you all
| | |
| --- | --- |
| The Following 2 Users Say Thank You to HibiscusMan For This Useful Post: | |
Member
Join Date: Apr 2013
Posts: 12
Hi hypochondriac. I just wanted to thank you for pointing me in the direction of AVRT - it's been a revelation for me. I've felt renewed hope and happiness just in the day since I first went through the crash course. I spent all day at work looking through the course, 3 times in all and felt more confident each time. I've already ordered the book from amazon!! So sincere thanks. I'm not stupid enough to think there won't be difficult times ahead but it's really chimed with me, more than AA. Thank you
| | |
| --- | --- |
| The Following User Says Thank You to HibiscusMan For This Useful Post: | |
Member
Join Date: Apr 2013
Posts: 55
I have been to lots of meetings. Some meetings I was inspired and wish I had the time to return to week after week. Some meetings were with people who were not REALLY recovering, and I never went back. If it doesn't do it for you find a meeting that does. SMART or otherwise. Social support in whatever form is helpful for those who have been alone with their addiction.
| | |
| --- | --- |
| The Following User Says Thank You to divinespark For This Useful Post: | |
bona fido dog-lover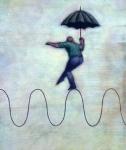 Join Date: Mar 2008
Location: eastern USA
Posts: 85,905

I've been sober over three years now with a combination of daily visits to SR and counseling. The two have worked well for me.

Find whatever works for you and give it your all. You'll like the sober life.

It's hard to make a decision after only 2 meetings.. As mentioned above look for some other meetings with a group you click with.. I will explore any meeting, I'm not to proud.. Net net, get a plan together and stick to it and don't pick up that first drink!! Wishing you luck..

PS.. I wish I would have gotten my act together at 30 years of age! I'm envious of you!! Turn your life around for the better!! It can be done!!
I go to AA and it is true that meetings are different. There are several at a church near me but each meeting is different. One is a Big book meeting, another is a mini lead/discussion, another is straight discussion and two others vary but are mostly lead meetings. I met several people I click with and the ones I don't I say hi to but I don't hang around then too much.

Maybe instead of a lead meeting you should try a discussion meeting. They usually bring a topic to the table and then people take turns discussing it. You don't have to add in or comment if you don't want to. Sometimes I get more from just listening.
Currently Active Users Viewing this Thread: 1
(0 members and 1 guests)

Posting Rules
You may not post new threads
You may not post replies
You may not post attachments
You may not edit your posts
---
HTML code is Off
---