Trying again
Member
Join Date: Sep 2012
Location: Porter
Posts: 5
Trying again
---
I've tried to stop drinking several times. I recently turned 30 and started when I was 19, and it quickly got to a point where I was drinking daily and very heavily. When I was 24, I got a DWI after getting into an argument with my fiancee and leaving the house. I drank even more while I was on probation because I couldn't smoke weed. I stopped drinking for about two months towards the end of my probation following a rough night when I cut all my hair off while listening to the song Needle In The Hay, like in the movie The Royal Tennenbaums, leading my friends and fiancee to think I was about to kill myself, having had some issues with depression. Since then, we've gotten married and become parents, and while I feel like I'm a great dad, I know I'm not a great husband, in large part due to my drinking. I recently got into it with my wife while we were out with some friends and acted like an ass. That night ended up with me screaming at my wife to leave, and let our daughter decide who she wanted to stay with, and me climbing on the hood of my wife's truck to stop her from leaving, then sobbing on the phone with my dad, who has basically quit drinking completely, on the way home and telling him I was tired of being like this. I went 15 days without drinking following that, but after the death of a friend and the anger I felt at giving up drinking, I went right back to it. That was about two weeks ago, and once again, I went and made an ass of myself last night. My wife just got a new job, so my parents kept our daughter and I took her out for dinner, then we met a friend of hers for her birthday. On the way home, I drunkenly picked a fight, which quickly escalated because she knew it was because of alcohol again. She's not speaking to me this morning, which is understandable, and I have that awful morning after feeling for what has to be the millionth time. I want to stop drinking, and I know that if I don't, it's only a matter of time before I ruin my marriage and possibly my life, but even as I write I think, "Well, if you'd just drink a little less..." or "If you'd just hold your tongue when you get irrationally pissed off while you're drunk..." I'm tired of being a person that I wouldn't be able to stand if I came across them myself, and at the same time, the idea of going through life without alcohol is extremely tough. I've been to an AA meeting before, and I was pretty uncomfortable there, though that might have been because it was new, and I didn't go of my own free will that time. My wife has been less and less supportive of me quitting drinking because I've said that I'd stop so many times, then started again, that she doesn't think it will last. I've tried talking to my dad about it, but he has a way of putting things that just irritates me. I'm ready to stop screwing my life up, but I just don't know how to do it and stick with it. I'm not the worst person in the world, but I feel like I'd be a better one without drinking.
| | |
| --- | --- |
| The Following 3 Users Say Thank You to texansfan19 For This Useful Post: | |
This is a great place to find ways to stop, welcome tf19 !

I've found it way easier to stop & stay stopped than trying to find that magical buzz that worked when I was in my teens & 20s. It just kept getting worse & uglier. Not to say it's easy, it's just that I found it impossible to moderate. All or nothing, y'know?

AA is definitely awkward at first, but lots of different kinds of drunks staying stopped together works pretty well for me now. If that doesn't suit you, there are other methods people can introduce you to here.

Good Luck!
| | |
| --- | --- |
| The Following 2 Users Say Thank You to coraltint For This Useful Post: | |
Member
Join Date: Aug 2012
Posts: 3,777
It sounds to me like things are coming to a head with your drinking career. I had many moments like this. Many times where I would lose control and the next day of course had an unfavorable outcome. I am not able to control myself once i start drinking. I would like to be able to control myself. If I could do that, I would not be on a forum with others who have alcohol problems, drug problems, are recovered, working towards recovery....You get the picture.
I also made many many promises about not drinking and not one of the promises were kept. I am here again, sober. I would think that one would stop before it is too late. In my case NO. I kept it up and I lost a great deal from the process. It is not as hard as you might think. There are some challenges at times with getting and remaining sober. The first few weeks are troublesome for some individuals. It is well worth the discomfort to have a honorable life. One day at a time and nothing else is what keeps a person sober. You can do this. You really can
| | |
| --- | --- |
| The Following 3 Users Say Thank You to Mizzuno For This Useful Post: | |
Sounds like you need to find your own route to sobriety texansfan

And that's no bad thing. It's not surprising that your wife isn't jumping up with support and I can understand how advice from parents isn't exactly the most productive. Sometimes I think we think that by making a grand gesture and say we will quit forever is enough, but this really is an inside job and how others perceive what we're doing is much less important than the path we're on ourselves. I know you will find lots of support and information about quitting here. Have a look at the secular connections forum if you are uncomfortable with AA, though most new things are uncomfortable at first, sobriety is a big adjustment, and that anger you said you were feeling is something that passes with time. But there are tons of different approaches to quitting drinking and I am sure one of them will suit you and help you on your way. Glad you're here x
| | |
| --- | --- |
| The Following 2 Users Say Thank You to hypochondriac For This Useful Post: | |
That bell or bike person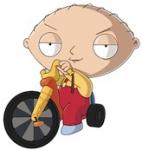 Join Date: Jun 2012
Location: london
Posts: 4,985
My life spirals out of control when i drink , not every time but often enough for me to know my life without it is way happier , way easier and worthwhile .
There is nothing special about me i drank since i was 16 till i was 37 .
here's some useful threads if you've not seen them already

http://www.soberrecovery.com/forums/...formation.html
http://www.soberrecovery.com/forums/...at-we-did.html
Bestwishes, M
| | |
| --- | --- |
| The Following 2 Users Say Thank You to mecanix For This Useful Post: | |
Currently Active Users Viewing this Thread: 1
(0 members and 1 guests)

Posting Rules
You may not post new threads
You may not post replies
You may not post attachments
You may not edit your posts
---
HTML code is Off
---