How did your life change when you quit drinking?
Member
Join Date: Aug 2012
Posts: 3,777
Originally Posted by
Acheleus

I have paints and write stories. I like fishing but grad school has taken up allmy time. When school is out I will go fish at a park in town and find a bicycle to buy. Thanks Miz. In June I go back to school for a language class. The stress level has hit the ceiling this week. I'm just freaked out but glad I am not drinking. When I finish these papers I will find new hobbies and try to meet people. Grad school is kind of like being a monk. I did get an A- on a paper I turned in weeks ago. I'm never drinking again.
From what i have heard, Grad school causes an immense amount of stress. It can be a nightmare for some. I can see that you are feeling the weight of all of it. I think that this is normal. This cooped up feeling will soon be the past. There is a light at the end of this tunnel. You are sober and making it happen. Your doing this. I am proud of you for so many things. Reaching out on here, getting those papers completed, being honest and telling us what you are feeling, not drinking. Please be proud of yourself. I am giving you a hug ((((HUG)))) YOU ROCK!
I am thankful. I remember how strong and bright I was before I started drinking and realize I have to learn patience. Thanks for your advice and help. I try to be confident and self assured and I don't know what eats away at me. I think about the negative choices I made in the past. I will focus on the here and now.
Thanks so much Miz. I appreciate all of your posts and your positive spirit. I hope school is going well for you. Tomorrow I will be writing all day and on SR. I hope one day I can be a teacher and that my sobriety will make me a better one. Hugs for you Miz.
| | |
| --- | --- |
| The Following 3 Users Say Thank You to Acheleus For This Useful Post: | |
Member
Join Date: Aug 2012
Posts: 3,777
Honestly, I think sobriety helps everyone to do things better. All this hard work that you are putting in will pay off. A teacher? That is awesome, very commendable.
My schooling has just started. I have a long road ahead. In reality, it will be a short amount of time to dedicate to my studies. So far, I am having a really good experience. My brain is being put to the test. I have needed this for a long time.
Being sober IMO will help you to be a great teacher. Not only will you be teaching a subject, but you are an example for others. Living a healthy life will show in all that you do.
Yea being in school can be stressful but it is something no one can ever take away from you. Maybe in my sobriety my hopes will change. Who knows. I'm so scared of failure and rejection all the time, I don't know why that is. We should all believe in ourselves.
| | |
| --- | --- |
| The Following 3 Users Say Thank You to Acheleus For This Useful Post: | |
Member
Join Date: Sep 2012
Location: Getting there
Posts: 195
I am around 8 months sober and to write the changes would take a while but it is safe to say that it is like peeling off layers of badness, cruelty, low self esteem, angst, anger, self pity, insecurity, selfishness and it just keeps going.....and all of this stuff is falling off and you continue to try and find that person from 5, 10, 15, 20 years ago. I really have sympathy for people who are functional alcoholics or homeless alcoholics etc and families (kids, wives, husbands etc) who have to experience a loved one being an alcoholic. Alcoholics are incapable of having any really true feelings for others, only for themselves.
Yes I do believe I lost any sense of my true self when I was drinking, but I only have two weeks so I am still in the fog. It makes me optimistic to hear that insecurity drops away--that is something I struggle with every day. Thanks for sharing and congratulations on eight months!
Keeping it simple!
Join Date: Dec 2012
Location: Surrey, BC
Posts: 3,285
The longer I was sober the more stronger I got. Quitting the booze was one of the most hardest and scariest things I have done. After I quit I got my teeth done and laser on my eyes. I would have never done it when I was drinking. I boxed myself in when I was drinking and i can't believe how openminded I have become since I quit.

Life just gets better as time goes on. Of course it doesn't happen overnight I struggled alot in the first 3 months.

Take it one day at a time, this will take you far!
| | |
| --- | --- |
| The Following 2 Users Say Thank You to LadyinBC For This Useful Post: | |
Congrats on 2 weeks Achelus!

You can do this!

At 2 weeks, your brain chemicals are trying to re-calibrate to normal and people can feel down during this period. Get through this and you'll never have to do it again. Days 10 - 20 were the hardest for me too.

Eating well and exercise (even just a study walk) will make a huge difference in how you feel and help the brain rebalance more quickly. Think of them as little acts of self - care.


RE: social. Try Campus clubs & Meetup.org
| | |
| --- | --- |
| The Following 2 Users Say Thank You to SereneEdition For This Useful Post: | |
Member
Join Date: Sep 2012
Location: Gulf Coast, Florida USA
Posts: 5,731
We are your friends till you make new sober friends. I found my support group outside of Cyber World at meetings. Just went to a meeting and out for pizza with some good clean people and we were the loudest and craziest in the restaurant having good clean fun.
Everything will fall into place, but sobriety has to be your priority not a wife right now. If you get into a relationship this soon you will again just be in an unhealthy relationship if you are drinking. Get a foundation in recovery first.
One day at a time ACH. Those days will add up and before you know it you will have a year and ready for that special girl and you will have so much more to offer.

| | |
| --- | --- |
| The Following 2 Users Say Thank You to deeker For This Useful Post: | |
Today is my 8th sober today it's also round two of operation sober. I quit last year for 4 months then my dad passed away and bam, it came to a crashing end. I like you NEED to socialize. I'm starting to make plans to meet people (I love biking and running etc). This is my first weekend sober since December!!!! I'm so content right now and smiling inside and out because I've made it thru my first weekend but I am struggling to find things to do in the evening while my friends are out a bars without me...we won't be friends much longer however. I did join meetup.com and also put a few ads on Craigslist for sober friends (don't like the bar scene type of thing). But I feel your pain. SR has helped my chatty self thru the week by being able to check in and finally see people on my level and know that I'm not alone. I am a strong believer in one day at a time. I hope to get myself back in my completely content zone very soon.
| | |
| --- | --- |
| The Following 2 Users Say Thank You to triathlynne For This Useful Post: | |
Recovering ostrich

Join Date: Aug 2012
Location: Tampa Bay, Florida
Posts: 2,551
I am not angry anymore... I was really angry before and now 4 months later. I'm at peace. Mind is quiet.
Someone at a meeting today asked me if I had a few mins to talk. I said sure... With dread in my belly, scared that I upset him somehow. He wanted me to help him with something.... I don't need to dread things I've done while drunk and don't remember..: I don't do that anymore.

it was so liberating!
Originally Posted by
Acheleus

I don't know why but I need to get out and socialize but don't know where to go besides bars. Being isolated is making me sick. Maybe I will feel better in a few weeks. All of the horrible things that happened to my family have been plaguing me these past two weeks. I want a new gf. I guess that's only another way to fill the void.
First, congratulations on 2 weeks!
When I first quit drinking I was 33, so not to much older than you. I had already been married and divorced twice and I had two children. My husbands, the boyfriends here and there nor my two kids could fill that "void".
I too went to bars and socialized. When I quit I tried to fill my life with AA. I plunged in to it head first. I bought all the books. I went to meetings hoping that they would
fill
my emptiness and loneliness that I felt being away from the bar and the socialization. It did not. I went back and suffered another nine years. The last three to four I have been in isolation on purpose. I no longer went to bars. I had no friends or BF to help my drunk ass get home. It felt safer to grab my half gallon of whiskey and my TV clicker and stay on my couch all weekend.
There are many definitions for void. I like "Ineffective; useless". I have to ask myself why am I trying to fill something that is ineffective and useless? Like filling a bucket that has a hole in the bottom. It is just going to keep leaking.
The same goes for my drinking. I was a bucket with holes and no matter how often or how much I drank it just kept leaking. There is no way I have found to patch the holes, the best solution was to throw the bucket away. I decided that I was going to stop trying to make that bucket useful or effective. I stopped trying to fill the void.
I go to AA meetings 6 times a week. I am 5 weeks sober today. I am not sure what is happening this time around but I feel peace. I don't think I have ever felt peace before.
Try to hang in there. It does get better. Try to find something that gets you out of your head for a little bit. Give your mind a rest. I crochet and for some reason when I use my hands my brain stops thinking. Maybe a jigsaw puzzle or a model kit. Something you can concentrate on that is not schoolwork or ways to fill the "void".
That bell or bike person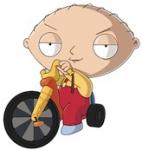 Join Date: Jun 2012
Location: london
Posts: 4,985
Failiure , insecurity and rejection .. I think most people worry about those . What i try to be careful about is letting the fear of those three effect what i'm doing today .
I fail at some things , i am insecure , i do feel rejection .. how we deal with those difficult emotions/thoughts is whats important rather than trying to smother out those feelings .
Failiure can be a great oppertunity to learn something ,
Insecurity drives me to be giving and hopefully humble and compassionate to my fellows ,
Rejection ? well sometimes i represent what others fear i try to remember compassion , and sometimes, as a for instance the rejection of a love interest, there was someone more suitable round the next corner

bestwishes, M
| | |
| --- | --- |
| The Following User Says Thank You to mecanix For This Useful Post: | |
Currently Active Users Viewing this Thread: 1
(0 members and 1 guests)

Posting Rules
You may not post new threads
You may not post replies
You may not post attachments
You may not edit your posts
---
HTML code is Off
---