I dont know what to do, need advice.
Member
Join Date: Apr 2013
Location: columbus ohio
Posts: 5
I dont know what to do, need advice.
---
I'm fairly lost in all of this and dot turn to message boards but here is my story:

I was with my ex fiancè 8 years and we split twice, mainly just recently.
Her father just died in January with complications of
Alcoholism.
He was never there for her as a child, and if he was he would take her to bars as a child. Her mother also split from her father due to her drinking

Shes in her early 30's and goes out 3-4x a week and when she goes out he cant just have a few, she has to have a lot.
She doesnt deal with anything, she blames all of her problems on everyone else, she gets mad and makes terrible decisions when she drinks (drives, has sex (cheated on me), with random people now) only goes out with friends and drinks now.
Shes depressed about her father, not having a good job, doesnt lnow what she wants to do in life, which all has gotten worst as well as her drinking. One minute she wants kids, the next she hates me?
EverytimeI confront her about this she snaps and be ones angry saying'im not an alcoholic, im not father'.
I would like to say something to her mother but she enables her. Pays all her bills, she lives at home, makes 40k a year.
She says Im just seeing things. Even after all her anger and behavior I still visited her father in hospice.

I'm seriously scared for her. I dont care abt our relationship healing but I dont want to see her destroy her life. Shes drank since I've known her but it has gotten really bad in the past 3 years. I feel like I'm abandoning her but I dont know what else to do? Any advice?
| | |
| --- | --- |
| The Following 2 Users Say Thank You to triedntrue For This Useful Post: | |
Sadly, you cannot fix her. She will only get help when she wants to do it and then you can support her. Talking to other people about her will probably just make it worse. Until she admits she has a problem you just need to take care of yourself. Let her know you will be there if she reaches out for help but she has to live her life. If she is an alcoholic, hopefully she will reach out for help but she may never. That is the sad part.
Member
Join Date: Apr 2013
Location: columbus ohio
Posts: 5
Thanks. Thats what I told her. I'm not going to call or write or wish you a happy birthday.if you need me im here but I need to move forward, not stay stagnant. I just miss her, the her without the booze, anger, and depression.
| | |
| --- | --- |
| The Following 3 Users Say Thank You to triedntrue For This Useful Post: | |
a week or two or three
---
you are not responsible for her actions
we can only help ones so much
if they don't see the light
there's nothing we can do

step away at least for a while
it all may look much different in a week or two or three

onehigherpower
I'm sorry you're going through this mess.. Sounds like you have a good head on your shoulders. If you're her age, early 30's you have so much living to do! Take care of number 1 and move on.. just my 2 cents..
Member
Join Date: Feb 2011
Posts: 567
Reminds me of a movie, "Days of Wine and Roses" with Jack lemon.
They both drank, they got married, he got help, she didn't....,
He stayed with the help, recovered and he could not help her, she kept drinking.
He had a choice in the end, he could not help her after offering recovery same as he.
She left.

The enabling aspect of her mother is something you cannot wish away either.
When I drank, there was mom's "magic fridge", it was always full of food.
It wasn't until there was no more "magic fridge", "spare room", "fine and bill payer", ex and family courts when life became interestingly real!
I got hungry, slept under a tree, ( no bills by the way ) but had fines to pay off or face prison.

And even then it took me another 10 years, got a house, rent paid, bills paid, fridge full of food,the occasional traffic fine and STILL alcohol ruled me.

It wasn't until I realized, "where is everybody" after my last black-out drunk and life was meaningless even though I got up from the dust 10 years prior, the spirit was broken. Material things did not matter anymore....,

It may take your friend that type of journey in principle so she may one day look at herself.
These enablers did seem to prolonged my action to seek solutions and recovery in hindsight.

So it's not your fault, by moving on with your life, you are doing her a favor.
We can only hope and pray she ask's herself that inevitable question,
"where is everybody", and seek help herself.
| | |
| --- | --- |
| The Following User Says Thank You to Pete55 For This Useful Post: | |
Member
Join Date: Apr 2013
Location: columbus ohio
Posts: 5
Pete,
Thats the things. She always says no one is really my friend but you, and I get treated the worst. I agree. Her mom is in denial. And she does enable her by not booting her out. Im sorry you experienced that but I am happy you came out of it.

Her father, not so much. Jaundice, liver failure, renal failure, lrostate cancer, and ultimately death. But then she drinks more when she says i lost my dad to bars? Where is the logic?
| | |
| --- | --- |
| The Following User Says Thank You to triedntrue For This Useful Post: | |
bona fido dog-lover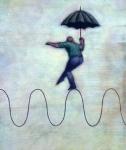 Join Date: Mar 2008
Location: eastern USA
Posts: 85,866
There is none, sad to say. Addicts cannot or will not reason or act logically. It's all about feeding the addiction.
You are smart to step back and let her go. There's a phrase I saw here once: Let go or be dragged.

Welcome to the family.

Currently Active Users Viewing this Thread: 1
(0 members and 1 guests)

Posting Rules
You may not post new threads
You may not post replies
You may not post attachments
You may not edit your posts
---
HTML code is Off
---