New (recovering BF)
Member
Join Date: Apr 2013
Location: PA
Posts: 2
New (recovering BF)
---
Hi everyone! I'm new to this site. I joined because I am in a relationship with a man who is a recovering alcoholic/drug user. I met him in Jan 2012 and our relationship has had it's ups and downs. On 2/16 his stepdaughter accused him of touching her vagina. That sent him to go on a bender and he tried to commit suicide. He was in a treatment facility for a few weeks and is now just finishing extensive outpatient. He goes to NA meetings 5 days a week.

He is a very loving, kind man. His addictive personality is hard for me to deal with though. He moves from one addiction to the next. After he stopped drinking, he turned to smoking, energy drinks (Monster) and video games.

The stress has been hard on me. My home had to be opened up to Children and Youth because of this sexual abuse allegation & I have kids. I don't believe he touched his stepdaughter. The 3 boys were in the room at the time and it was a Saturday morning. His ex wife and stepdaughter have caused nothing but trouble since we started seeing each other. Many times I asked him to just let the stepdaughter stay with her mom, but he wanted joint custody of her, along with his son. The legal end of it stinks! He appealed with Children & Youth's indicated finding, has a sexual abuser assessment coming up May 8th and if that comes back that he is not an abuser, hopefully the DA will not charge him and see that his stepdaughter is an evil child. She has been on psych meds for years. The whole situation just makes me sick.

When my BF was drinking, he was much more affectionate. He would always be hugging, kissing and brushing up against me. He would sit and stare at me and when I would glance at him, he would always say "I'm so in love with you" or "I'm so lucky to have you." Why did all of that have to stop? Sex with a addict is hard, as many of you may know. The penis doesn't work well under the influence. With that being said, our sex life has improved, but that affection has not.

So I'm here to gain insight into the world of addiction. I have been supportive and patient, but to be honest, I feel numb. I don't want to turn my back on him, but how do I get him to understand how all this is affecting me?

I guess I rambled enough. Just feeling lost and alone. Not sure what my future holds.
| | |
| --- | --- |
| The Following User Says Thank You to Tangerine3 For This Useful Post: | |
Member
Join Date: Mar 2013
Location: Midwest
Posts: 10,212
Hi, Tangerine--sorry for what brings you here but glad that you found SR. I'm a newbie myself but would urge you to do as much reading here as you can, and make sure to check the stickied sections at the beginning of each forum. Those have a lot of helpful information on especially useful threads, books, etc.

As far as "making your BF see" how his addiction is affecting you, you're probably not going to be able to do that. An active addict has room for only one thing in his life, and that's his addiction. Again, please do some reading and get those insights you're looking for, and take care of yourself. The one person you definitely CAN help here is YOU.

Wishing you well.
Member
Join Date: Apr 2013
Location: PA
Posts: 2
Thank you honey. I don't like living each day wondering if I made the right choice to not kick him out after his major slip up after he left the treatment facility. I hate feeling the way I do. I know he struggles with addiction daily, but at what cost do I make myself miserable to help him recover?
Member
Join Date: Mar 2013
Location: Midwest
Posts: 10,212
There is no way that you making yourself miserable will help him recover. HE has to want to recover and do the work himself. You have your own job; it is you.
Please take care, and try to put some importance on YOU.
Grateful to be free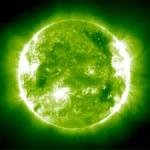 Join Date: May 2009
Location: Arizona
Posts: 3,681
I have NO idea if your BF was inappropriate sexually with his stepdaughter or not, BUT. You have the responsibility to protect your children from the chaos and very real dangers associated with having an active addict around.

I hope for everyone's sake that he stays clean and in active recovery. It's a process, be vigilant for your own well being and that of the children. If he begins to drink or use distance yourself.

The sexual aspects are not a call anyone can make. Recovery is an unpredictable journey, some get more affectionate/sexual, others of us less. Many times people around us, and even ourselves, have assumptions about how recovery is going to affect a relationship etc, and many of us are surprised.
| | |
| --- | --- |
| The Following User Says Thank You to Threshold For This Useful Post: | |
There is a family and friends Forum you may find useful.

I don't think viewing his step-daughter as an "evil child" will help, and there is nothing wrong with being on psychiatric medication.

The first priority in this situation is ensuring the safety of all the children involved. Their needs must come before any of your affection concerns etc.
Currently Active Users Viewing this Thread: 1
(0 members and 1 guests)

Posting Rules
You may not post new threads
You may not post replies
You may not post attachments
You may not edit your posts
---
HTML code is Off
---