The negative and positive thread.
The negative and positive thread.
---
Hello guys,

I've not posted for a while so I thought that I would.

I've being thinking today what negatives drinking has brought to my life and the reasons why I quit. Then I started to think of the positives that have come since my realisation of the situation and weighed them up.

Before I post mine, I was wondering how other people felt about this topic.

As a whole though, I nearly lost a lot through drinking and it wasn't until I started to see this that I realised what I was doing to myself and others around me.

By the grace of God I found this forum and it has helped me to keep my head through good and bad times.

Have a good day/evening.

Bruno.
Alcohol need not take us down to the gutter before we reach the point where continuing to drink fills us with terror. For me, at my worst, I had 2 bin bags full of dirty clothes and nothing else. What I have now is heaven compared to then!
Alcohol stunted my growth as a person (not my height

) and ruined my health and made me anxious and suicidal. That's pretty negative. The only positive I can ascribe to drinking is that if I wasn't forced into a position where I had to work really hard on self improvement then I might have lived my entire life unaware of my faults and never trying to improve myself x
| | |
| --- | --- |
| The Following User Says Thank You to hypochondriac For This Useful Post: | |
Administrator
Join Date: Apr 2007
Location: Australia
Posts: 189,142
Hi again Bruno
The negatives are too many to mention - as for the positives of changing my life and embracing recovery...I love my life...even the down days are good ones really.
For the first time in my adult life I'm happy and I'm not ashamed of myself. That's a pretty powerful reason for change right there I think.
Go for it, Bruno

D
The negatives include stunting development in many spheres.

Positive-recovery offers me a vantage point I wouldn't have otherwise. The struggle has given me more range in understanding the human experience, and the plight of others.
| | |
| --- | --- |
| The Following User Says Thank You to Change4good For This Useful Post: | |
instant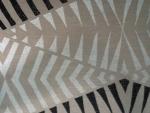 Join Date: May 2011
Location: Australia
Posts: 5,704
It's a pretty straight forward equation once the "fun" of the early drinking days stops.

The other issue of relevance is that things get worse over time, and not addressing the problem makes stopping harder.

I never knew the benefits of being sober either- many of them would have been very hard for me to relate to when I was drinking- my capacity for appreciation was severely diminished and I was emotionally disconnected.
Currently Active Users Viewing this Thread: 1
(0 members and 1 guests)

Posting Rules
You may not post new threads
You may not post replies
You may not post attachments
You may not edit your posts
---
HTML code is Off
---