Hi
| | |
| --- | --- |
| The Following User Says Thank You to jjm For This Useful Post: | |
Living and Loving Life at Last
Join Date: Aug 2012
Location: gods own country
Posts: 10,702
You are in the right place! Check out the 30 days and under thread, year and under, and the April2013 thread. All offer great support and advice.
Good luck my friend
| | |
| --- | --- |
| The Following User Says Thank You to tootsl1 For This Useful Post: | |
Member
Join Date: Mar 2013
Posts: 280
Wanting to stop drinking is a really good indicator that you might be ready to stop drinking.

Stick around, post frequently, and read frequently. There is a lot to learn here. I went from a daily drinker to only having a few slip ups over the last 6 weeks. And I'm doing better all the time. And if I can do it, believe me, you can too.
I wanted to stop drinking for 10 years, but wasn't able to stop until I went to AA. Just my experience, but also the experience of many others. I'd suggest going to a meeting, introducing yourself as a newcomer, getting some phone numbers, and finding a sponsor.
Not The Way way, Just the way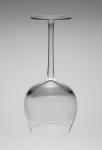 Join Date: Jan 2012
Location: US
Posts: 1,217
| | |
| --- | --- |
| The Following User Says Thank You to GerandTwine For This Useful Post: | |
Currently Active Users Viewing this Thread: 1
(0 members and 1 guests)

Posting Rules
You may not post new threads
You may not post replies
You may not post attachments
You may not edit your posts
---
HTML code is Off
---