Anger, depression and inaction
Member
Join Date: Mar 2013
Posts: 3
Anger, depression and inaction
---
I have been sober for almost 60 days now. When I quit drinking I began exercising and eating healthily. In turn, I've seen my physical health really turn around. However, my mental health is a mess. I feel extremely depressed. I want to quit my life, nothing seems worth it right now. I have responsibilities that I feel incapable of following through on. I seem to cycle between feeling miserable and feeling numb. I'm in graduate school and have a dissertation due. I can't help feeling like a picked a bad time to do this but I want to keep my sobriety.

I've been reading up on post acute withdrawal symptoms and I'm sure that this is partly what my feelings are about. I also am a person who was frequently depressed in the past and used alcohol as a blunt tool to deal with it. I really have no money for therapy and I don't know what to do.
| | |
| --- | --- |
| The Following User Says Thank You to nate23 For This Useful Post: | |
I felt the same way for quite some time Nate. It got miraculously better after a while though. Just keep doing positive stuff for your sobriety and maybe speak to a doctor about your depression. Depending on where you live you should be able to find some access to free counselling too. There is no good time to get sober really and I am sure you can handle this, even if it means some other stuff has to get put on the backburner for now x
| | |
| --- | --- |
| The Following User Says Thank You to hypochondriac For This Useful Post: | |
| | |
| --- | --- |
| The Following User Says Thank You to shirlygirly For This Useful Post: | |
Also, I used to feel that way when I'd quit drinking on my own. I've now come to understand that during those times I was a "dry drunk."

Here's an interesting explanation of what dry drunk means
.
For me, going to AA has helped tremendously with the anxiety and depression, so I'm now neither a drunk nor a dry drunk

Sorry to hear you are feeling that way Nate. You mention you had depression issues in the past prior to drinking as well, you may need to address the root of those issues separate from sobriety and recovery. I experienced and continue to experience some PAWS like things even several months into sobriety, albeit nothing nearly as bad as the issues I had while I was drinking.

Many schools and universities have low cost or free access to mental health counselors, have you explored that by chance?
| | |
| --- | --- |
| The Following User Says Thank You to ScottFromWI For This Useful Post: | |
Nate, 60 days sober? You are
FANTASTIC
. Congratulations. 1014 days sober nate and I'm dealing with anger, depression, and inaction myself. Working on it, but these problems are somewhat different than chemical dependency issues really don't how to work on them. Rootin for ya.

| | |
| --- | --- |
| The Following 2 Users Say Thank You to doggonecarl For This Useful Post: | |
Member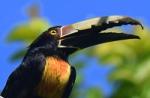 Join Date: Nov 2012
Location: Central America
Posts: 4,063
Nice work on the 60 days - first things first, don't throw that away, that's the most important thing you own in life right now. Do not drink. Period.

Secondly, I've been there. I'm a few months ahead of you in the sobriety department and I was really struggling with my brain on a daily basis for a while there. Every decision was a huge battle and every move I made I overanalyzed to the point of madness. Trying to do too many things at once is a common frustration I had, and I learned I felt better when I calmed down, stepped back, and gave myself a break. Take a deep breath - life ain't so bad. Your health is improving, you've been sober 2 months, and you're in grad school - that's the big picture!

I can't tell you how to NOT be frustrated, but I can tell you that things do get better. And, things are probably better now than you think - step back and summarize your accomplishments. One step at a time Nate. Good job so far, keep it up and keep the faith.
| | |
| --- | --- |
| The Following 2 Users Say Thank You to bigsombrero For This Useful Post: | |
Have you considered trying some simple meditation? It would cost nothing and you wouldn't have to leave your house (unless you wish to join a course). Nothing too heavy, and not attempting to gain complete Buddha like states! But something relaxing and pleasurable. Well done on you sober time. And yes, we all drank to squash our feelings and now we no longer have that option. We need to find alternative ways of gaining peace between the ears.
| | |
| --- | --- |
| The Following 2 Users Say Thank You to shauninspain For This Useful Post: | |
Currently Active Users Viewing this Thread: 1
(0 members and 1 guests)

Posting Rules
You may not post new threads
You may not post replies
You may not post attachments
You may not edit your posts
---
HTML code is Off
---