My unhealthy ways
My unhealthy ways
---
This final attempt at sobriety has led me into certain behaviors that are not my norm or the way that I want to operate in my life. First of all, something really switched in me with my last drink. I knew after that night that I had gone the farthest that I have ever gone and there was no return. I had to put down the destruction or die. So, i walked away from Alcohol into another destructive thing.......
I have always cared about my diet. Eating healthy is a huge part of who I am. My career ( if you could call it that) revolved around health, educating people on health, suggesting herbs/vitamins to the masses. People trusted my opinions and I felt confident in giving away the knowledge that I had aquired.
So, for the last month and a half I have left all my health behind and all that I know is true. I have consciously decided to eat everything that is unhealthy. Skittles, Diet Coke, Cookies, Skittles, Starbursts, Pot Pies, Vitamin Waters, Muffins, Corned Beef and Cheese, Jimboys, Pot Pies, Coffee, Coffee, Skittles, Snickers, Cookies, Skittles.......Did I mention Skittles. Pizza, Grilled Cheese, Huge Chocolate Chip Cookies. Smoking Cigarettes.
I am sick of this now. I thought that if I wrote it out maybe it would snap me out of this behavior. This is not me at all.
I have heart burn from the corned beef, swiss cheese croissant that i ate earlier. I physically feel like a blob even though my weight is the same.
Time to dust off the blender. Time to get the greens going again. Thanks for letting me express myself. I will not heal if I continue down this path.
| | |
| --- | --- |
| The Following 3 Users Say Thank You to sammy1974 For This Useful Post: | |
capra laeviculus
Join Date: Aug 2009
Location: German Village, OH
Posts: 3,427
Ah, ok, this is funny. On one of your other threads you were talking about a demo job, and my brain turned that into "demolition". I figured you were one tough lady if your work was doing demolitions! And I couldn't imagine a demolition contractor that let checks bounce. That sounded like lawsuits a-plenty to me!
Now I get it. Demonstration. That makes more sense.
Sorry to butt in... just wanted to poke fun at myself for believing my brain

| | |
| --- | --- |
| The Following User Says Thank You to Jeni26 For This Useful Post: | |
I don't think you're the only one who has done this Mizzuno. Part of it for me was doing something naughty, a 'if I'm not going to drinking I'm going to eat what I like' attitude. And part of it was physical in that I was ravenous when I first got sober. I'm a bona fide sugar addict now. My major problem is mints. I probably spend as much on them as I did on smoking. Money is another factor. I felt like the money I was spending on drink was burning a hole in my pocket so I would spend it on nice stuff to eat. Also Junk food is the only thing I don't associate with wine, so for a while it was my only 'safe' food. Well, they're my excuses anyway. It is something I am aware of and fully intend to tackle, bit like I did with drinking for years and years

| | |
| --- | --- |
| The Following User Says Thank You to hypochondriac For This Useful Post: | |
That bell or bike person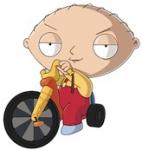 Join Date: Jun 2012
Location: london
Posts: 4,985
I put on 40 lbs in the first 16 months of sobriety and have lost 30 lbs in the last 3 months .
For me food was a longer term though less instantly fatal problem than alcohol . We can only do, what we can do, one day at a time .
You're very strong and bright Mizz, put your mind to it and i'm sure things will change

Bestwishes, M
A simple guy making his way

Join Date: Apr 2012
Location: Maine
Posts: 7,862
Mizz... I have been doing the same. I now the heaviest I have ever been in my life. I say to myself that if iI am going to control drinking then I dont have to control anything else. I tell myself I need to let something go.

This morning I am looking forward to a sauages egg and cheese... extra cheese on a soft roll for breakfast. I wont say no to myself with food.
Member
Join Date: Sep 2012
Location: SoCal, California
Posts: 983
Well, Ive been eating a lot too.
There's a book I found that can really influence your perception of food. It's not a diet book or a nutrition book. It's actually a book that is like a long informative article in a magazine. A good read as they say.
Really helps to see food in a different light.
"Salt Sugar Fat"
by Michael Moss
We went food shopping. The fridge is filled with all the usual suspects. No skittles, no cookies the size of my head, no extra sugary drinks......juicing materials are ready to be juiced. Not only is it important for me not to drink, it is also important that I physically feel healthy with energy. I'm making my way back.

I thought I was the only one who gained weight after quitting! I was sure after I stopped the weight would melt off me - but I took in more calories than ever. I did calm it down a little

- got tired of most of the bad stuff & ditched it. All except the ice cream. Do not mess with my ice cream.
Currently Active Users Viewing this Thread: 1
(0 members and 1 guests)

Posting Rules
You may not post new threads
You may not post replies
You may not post attachments
You may not edit your posts
---
HTML code is Off
---