My Boyfriend...
Member
Join Date: Apr 2013
Location: Victoria
Posts: 2
My Boyfriend...
---
My Boyfriend... Those two words don't explain what this person is to me, he is the following;
Best Friend
Lover
Partner
My Rock
Addict
And so much more...

To start this off, I can talk as much as I like to my friends about the current situation I feel I am in but I recently read a post from a girl and made me realise that I have nothing to lose by posting here.

My boyfriend is chronic pot smoker, everyday he smokes and has since I met him a year and a half ago.
We live together and have been in a relationship for a year a bit, we have spent probably two or three nights away from each other.
He did have a job it wasn't what he wanted to do it was to make money because most of us know we need money to live. He was still smoking pot during this stage and able to operate quite fine, he has past shard (meth) use and stated he used it a fair bit until a situation with his friend happened.
I don't like calling it meth so I will call it shard, does not make it better but whatever.

Anyway, he has not taken shard for the time we have been together until a week and a bit ago, the first time he did it was with my brother who also has a problem but can go months without it now. The second he was with friends, he does not party on it as he is a big gamer and prefers to and play computer games on it. I hate this drug, I find it highly disgusting, my brother had a huge problem with it and he wasn't the same person for a very long time. Once told this is the second most hard addictive drug to heroin. I just hate it and I told him from the beginning I would no be happy if he was to do it. He is always completely honest with me and when I rang the second night he did it he told me straight out over the phone that he has done it, it had an option to not tell me considering he know's I would be completely angry with me, he could of stayed out all night and just said he was too bent to come home but he told me I appreciated that he did. But I was a mess, I told him when he came to pick me up from work the day he was coming home that I will not sit around and watch him drown I can't do that, I told him, me or the drug, you it one more time and I'm leaving. He was coming down and I'm not blinded by what I see I am a past user and have never touched that drug, he can't fool me I know that he's coming down so of course it's going to affect him more I don't even know why I talked to him, you can't concentrate after taking that drug. Anyway I just need to vent about this because he has said that he will not do it he may in a couple of months or whatever but doing it the second time made him realise a bit. For me he didn't realise enough, do I wait around to watch what might happen? How do I try and help him, he doesn't have a job at the moment and he's in dark place that makes me more worried. I so badly don't want to lose him, he is my first love and I just couldn't imagine life without him. But I feel like I'm just so damaged at this point and I honestly don't know what to do. I had a really rough day when he left that night I was crying due to witnessing something really terrible at work and he still left me, he left me and did that. I understand it was convenience he didn't pay his friend turned around and offered and then off he went, but that doesn't excuse it. He does feel really bad I can see it, but is that enough?

Everyone is telling me I shouldn't be waiting around, that we've hit a point in our relationship where I really have to ask myself... "Will this work?"
It hurts to think of leaving him, so if anyone has any advice for me, I really would love to hear it.

I thank everyone who has taken the time to read this and provide me with advice or a point of view.
| | |
| --- | --- |
| The Following User Says Thank You to damagedinlove For This Useful Post: | |
Welcome to SR damagedinlove

I am sorry for your situation. You will probably get more responses if you repost this in the Friends and Family forum I think. Those guys have lots of experience and could help a lot x
Member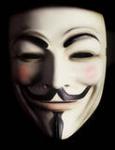 Join Date: Mar 2013
Location: Virginia
Posts: 208
Any drug is bad. Meth I know from first hand accounts. I never did it but busted people who used and sold. The chemicals can ruin you and its a never ending battle to get off of that addicting drug.
| | |
| --- | --- |
| The Following User Says Thank You to Richierich777 For This Useful Post: | |
Currently Active Users Viewing this Thread: 1
(0 members and 1 guests)

Posting Rules
You may not post new threads
You may not post replies
You may not post attachments
You may not edit your posts
---
HTML code is Off
---