Has anyone seen this? (Nat Geo documentary)
Got around to watching this last night...

Re: my earlier post concerning "performing for the camera," I still think Ryan's behavior in that last week may have been influenced by the cameraman, but it probably didn't affect his survival. If he died in rehab, he probably would have died soon whatever happened.

Concerning "episodic" versus "maintenance" drinking, there is no clear line there. Ryan just had very little time between his episodes.
Member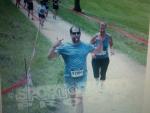 Join Date: Jan 2013
Location: Minneapolis
Posts: 210
Originally Posted by
Polaroid

Drugged - High On Alcohol
It follows one person with a serious problem with alcohol, and his family. Also, the film takes a scientific look at what alcohol does to your body, and I think that's its main purpose.
...and I have to say wow, I really had no idea it could get this bad...
wow -
I'm not an expert but it appears to me that Ryan was a "maintenance" drinker. He needed alcohol daily. An episodic drinker typically can go for days, weeks, or even months or years without drinking. But once the drinking starts the episodic drinker suffers from the same condition as the maintenance drinker, namely a well founded fear of the unpleasant and dangerous effects of a detox. The episodic drinker may suffer less bodily damage depending on the spacing, frequently and duration of the binges.

W.
Member
Join Date: Feb 2012
Location: Europe
Posts: 187
I'm not sure if you noticed, but out of respect, the final part didn't even show the NG signature (the logo).
Yes, I am reviving a 2 year old thread. I'm now in broadcasting and I'm fairly sure it wasnt "heavily staged". Staged, yes. but the story is true.
Currently Active Users Viewing this Thread: 1
(0 members and 1 guests)

Posting Rules
You may not post new threads
You may not post replies
You may not post attachments
You may not edit your posts
---
HTML code is Off
---