Emotional Roller Coaster

Emotional Roller Coaster
---
My 2 yr anniversary was New Year's Eve. When I married my best friend, soul mate, better half, etc.. it was forever. We've known each other for 16 years and have been together for 8. I knew when I married him he had a substance abuse problem. And I know better, but I chose to marry him anyway, thinking I could stand by him and love him no matter what happens. After all, he knows the best and worst of me, and chose to marry me. Unconditional love is what we promised each other. Well, I never expected him to want to divorce me and blame me for his drinking and alcohlic choices. But that is exactly where I am right now. His unconditional love had a clause that he failed to share with me, which is he will love me unconditionally until it no longer works for him or requires him to be responsible and accountable to our marriage. He has started not coming home after work until sometimes 4:00 AM and is so drunk that when he gets up to go to work he is still drunk. He is drunk most days of the week. I am terrified he is going to kill himself or someone else while driving drunk. Do I report him to the DMV and his employer? I am so angry, hurt, frustrated, sad, the list can go on and on. I don't want this divorce. At times it seems he doesn't either. He is happy and loving one minutes and the next he is full of anger and anxiety and depression that he attributes to me. He says he loves me but I am not worth the stress. The stress he refers to is the accountability I expect of him to our marriage. I have decided to see an attorney to protect myself in the event he files for divorce as he says he is. I know this is the smart thing to do, but I can't help but feeling I am not holding true to my vows by doing so. It's an emotional roller coaster I wish I wasn't on. It kills me to have him want to love me one minute, then have him tell me the next he regrets it, and that it won't happen again because I think it means everything is OK. He still talks with my family and goes to their homes or outings and acts like there is nothing wrong. But as soon as we leave, he acts like he hates me and subjects me to emotional abuse. I am so sick and tired of hearing how his drinking, not going to work and depression and anxiety is all my fault. I feel like I have lost my identity and I am clinging on to any shred of hope I get from him that he doesn't want to end our marriage. If one of my friends came to me and told me her husband was doing all these things and not respecting her and their marriage my advice would be to kick him to the curb and force him to accept his consequences. Why can't I do this?
Hi Amy I'm no expert by any means but I can tell you its not your fault ! And you don't deserve abuse. He needs to come to terms with his problem until he does nothing you will say will sink in. I know I was told many times stop taking those pills but I never listened. I wish you well
Hi Amy,

Don't think of the police as a last resort. They would rather prevent problems than have to clean up afterward. It should give your husband some perspective that what he is doing is wrong if he got a visit from the police. My wife has called them on me.

There is lots of help out there--AA for him, Al-Anon for you, or all kinds of support for women in trouble.
| | |
| --- | --- |
| The Following User Says Thank You to Coldfusion For This Useful Post: | |
Member
Join Date: Oct 2011
Location: east coast
Posts: 1,711
I wouldn't call his job or DMV because it will only get you deeper into HIS problems. I am so sorry to hear you are going thru this and I hope you find the strength to take care of yourself right now. You can't change and are not responsible for anyone else except you.
Administrator
Join Date: Apr 2007
Location: Australia
Posts: 204,040
Hi and welcome Amy

I have no personal input to share, but I'll hope you'll also check out our Family and Friends forums - there's a lot of people there who been through these situations.
Friends and Family of Alcoholics - SoberRecovery : Alcoholism Drug Addiction Help and Information
D
| | |
| --- | --- |
| The Following User Says Thank You to Dee74 For This Useful Post: | |
Member
Join Date: Sep 2013
Location: brampton,ontario
Posts: 5
Hi Amy,
I'm going through something similar to your situation. My husband's alcoholism is rooted in Quebec where he was molested over 30 years ago as a child by female teenagers babysitting.His entire family are alcoholics including his mother who is under 5' high but can down a whole bottle of wine every night alone. She would throw get togethers and leave bottles of booze out in the open for her adolescent sons to finish off while she would take off with her friends.His parents separated while he was a child and his father moved out to Alberta and became sober through AA and stayed away from his kids and started a new family as a born again Christian. My husband is approaching mid life and is having a crisis.he doesn't want any more treatment with CAMH or AA and he hasn't had counselling with a psychotherapist in months.I'm seeing the worst of him now and there will come a time soon when I will say goodbye to this person who doesn't want to get help and make changes.he is behaving very manipulative,lazy,selfish,,angry,tormenting,jealou s etc and acting too broke to fix.he is destroying the lives of myself and my kids and he better call it quits for good soon on the bottle before I call it quits on him.

Amy do you have kids with him?
| | |
| --- | --- |
| The Following User Says Thank You to holenursepurse For This Useful Post: | |
Member
Join Date: Sep 2013
Location: brampton,ontario
Posts: 5

find out the root of his alcoholism
---
Amy,
It is important for your husband to get some type of counselling for his underlying issues that cause him to drink.eg.childhood.
You are not the reason.he was an alcoholic for many years before you married.He is a very weak,broken individual inside that wants to make you feel like him. that's why he,'s blaming you. So you can feel guilty and have low self-esteem when he goes on a binge so you can feel sorry for him and won't leave him. Its all a game and old lifestyle to him. He's taken your love for granted and its time to start bargaining for him to get some counselling help or you will emotionally/physically distance yourself from him and focus on your own life before you become ill!
Grateful to be free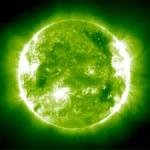 Join Date: May 2009
Location: Arizona
Posts: 3,680
I am so sorry you are in this painful situation, I know the word pain doesn't begin to cover it.

The love of my life divorced me a few years ago. Yes, a clause on that 'unconditional' thing. I understand why he did it, but that did not spare me the pain, frustration, sense of loss etc.

I know of people in a situation such as yours who have chosen to separate but not divorce due to their feelings about marriage vows. Sometimes legally or for financial or physical safety reasons that is not an option. I know of people who divorced their spouse legally, but in their hearts remained 'married' and chose not to marry again.

In time you will work out what is best for your situation, it's a process. Honor what is in your heart and soul, but do attend to the physical realities of living, which may include divorce. Even with a broken heart, we can do the necessary, if painful thing.

As far as dealing with his drunk driving. I personally feel that if someone is endangering others lives it must be addressed. I would want someone in that situation to do the same for me and not put myself or my loved ones in danger. A person's drinking is their own business, when they are endangering others it is society's business.
| | |
| --- | --- |
| The Following User Says Thank You to Threshold For This Useful Post: | |
Member
Join Date: Sep 2013
Location: brampton,ontario
Posts: 5

---
Thanks for your words of advice.I have so much more to say but I must take this day by day.I just got out of an operation on my body that involved cutting my chest open just Monday evening. My husband,who is unemployed ,drove me to surgery at the hospital roughly 45 mins away from where we live .i had no one else to drive me in my family as i didn't want to bother anyone as they would be at work and my mother is 74 and doesn't like driving across the city. I was very worried and stressed out about going for the operation as i was having bad dreams a couple days ago such as my back tooth coming loose and falling out of my mouth which means "death" in my ancestor's dream predictions.my sister ,who also shares dream premonitions dreamt she was driving and saw a little child with a black helmet lying dead under a bridge just a few days prior. So can you imagine the mental /physical fatigue i was under? Well, instead of having a husband that is calm and comforting and a shoulder to lean on at this scary time in my life i have an alcoholic husband. He started his ranting and raving about not being able to find a pair of jeans to fit him and started yelling and complaining, hunting through the closets and drawers and tried to make me feel guilty for not buying him any clothes although he collects roughly $600 a month on welfare and gives me close to nothing out of it for his living expenses. I bought him clothes a couple of times but all he does is destroy them by getting car grease, swimming pool chlorine etc. On them or has out grown them because he went up from 170lbs of body builder stripper male model look to 250lbs of natural muscle,fat and pot belly mostly from alcohol,binge eating ,and a sedentary lifestyle. I told him i wasn't going to buy him anymore clothes as he gets money and he should take his time and money and buy pants for himself instead of sitting around playing video games all day and besides, he destroyed half the clothes i bought him, sometimes on purpose when he was drunk and tantruming.
. I have 5 children biologically and 1 that i "adopted" 4 doors away who i've mothered like one that came right outta me for the past 18yrs. That poor boy's mama died of breast cancer when he was 2yrs old and his dad became mentally ill due to the grieving. His dad remarried and had another child but it was a doomed,disfunctional marriage from start to finish and the boy was always in the middle of chaos and fighting when home and he had no brother ,just an older sister and younger sister So he naturally lived at my house where he "adopted" 4 brothers and little sister, all different mixes of ethnicity from his white skin,blonde hair and blue eyes.
My eldest son died tragically in a fatal car accident only 2 yrs ago that was the other driver's fault and me and the kids are still heavily grieving.
Anyway, back to the story: he made me late and very stressed out before this surgery and I had to race on the highway in severe emotional distress. These are the situations that many a fatal car accident are made of. And I kept worrying if I died under the knife I had no will made and this man I married less than a year ago would end up dumping my children aside,taking all the money and squandering it on a lifestyle of hookers and booze like he did before he met me. Anyway,before I left the car into the hospital ,I gave him $120 to buy some pants,lunch,pay for parking,dinner for the family at Swiss Chalet,and catch a movie. When he came to get me I found out he went to the bar and drank all the money away!I'll tell you more about the ride home and what happened all night but that's another story. He is fully aware of his manipulation and my good hear the takes for granted . That's why I've nick named myself the nurse with the hole in the purse!
Guest
Join Date: Sep 2013
Location: UK
Posts: 664
Amy, I'm tempted to think that it's time for some 'tough love' with this guy, whether that's his employers, the police or anyone else you can think of.
He sounds like a child who is about to put his hand in the fire - you wouldn't let that happen would you? You love him. Is it a cry for help do you think? Just rattling off a few thoughts. x
Administrator
Join Date: Apr 2007
Location: Australia
Posts: 204,040
Hi and welcome holenursepurse

This is an old thread and I don;t think Amy is around anymore, but I hope you'll look at the link I posted to Amy way back in January - there's a lot of support here

D.
| | |
| --- | --- |
| The Following User Says Thank You to Dee74 For This Useful Post: | |
Currently Active Users Viewing this Thread: 1
(0 members and 1 guests)

Posting Rules
You may not post new threads
You may not post replies
You may not post attachments
You may not edit your posts
---
HTML code is Off
---