Drinking When You're Overwhelmed
Member
Join Date: Jul 2012
Location: Southeast US
Posts: 332

Drinking When You're Overwhelmed
---
I used to do this a lot. I would find myself angry and/or completely overwhelmed with my home life, my work life, etc. and I would find this bruning desire for a drink. Usually I would hop in the car and go to the closest place that I could find wine. On these days, I would make sure that I had enough to get thoroughly drunk.
One thing I've learned in the last 16 days is that there will always be times when we feel overwhelmed or out of control. I know that going for that drink isn't going to do one thing to help the underlying issue that precipitates that feeling. I will say that it's a challenge when these issues come up over and over again and they seemingly have no remedy but there it is: for me alcohol is a remedy for nothing. It's only a path to more stress, depression, and despair.
Obviously I'm not having the best day today. My sleep hasn't improved and my body still aches a lot more than I thought it would at this point in my sobriety. I have been eating well, exercising, and working on techniques to deal with stress, but it's becoming clear that I need to add something to my recovery plan.
However I got here, I am glad to have reached Day 16.
The Following 11 Users Say Thank You to blueshades For This Useful Post:

427

(08-10-2012),

artsoul

(08-10-2012),

BlueRain

(08-10-2012),

Change4good

(08-10-2012),

Dee74

(08-10-2012),

jessieb

(08-10-2012),

least

(08-10-2012),

Live2Run25

(08-10-2012),

NoFireWater

(08-10-2012),

Opivotal

(08-12-2012),

SlimSlim

(08-10-2012)
I think getting angry was my AV's way of getting me to drink. And when I stopped drinking it was really really angry for a while! When it realised I didn't drink anymore and getting angry wasn't getting it anywhere it started to die down a bit.

It will get easier as time goes on Blueshades x Well done on day 16!
| | |
| --- | --- |
| The Following User Says Thank You to hypochondriac For This Useful Post: | |
| | |
| --- | --- |
| The Following 2 Users Say Thank You to 2granddaughters For This Useful Post: | |
16 days is a drop in the bucket compared to how long you've been drinking, right? Way to go on 16 days! That was an awesome decision to make!!!

I drank when overwhelmed then I couldn't function enough to think clearly enough to overcome the overwhelming stuff, so I'd drink again. A vicious cycle to be in.

I don't drink today, it's a non-issue and nothing is too overwhelming today, either!

Stay strong and stay stopped!

Love & hugs,
16 days sober is great! But, I suspect your AV is aware that it's losing the battle, and putting up a fight. Don't give in.

And, yes, it takes a lot of patience in early recovery. I think I was at the 3-week point when I finally realized that I felt so much better.
| | |
| --- | --- |
| The Following User Says Thank You to Anna For This Useful Post: | |
Member
Join Date: Mar 2012
Posts: 13
I've only gotten to day 3. Congrats on 16! I drank when things were bad - then again when things let up I drank to celebrate....! at one time I got to two months - then blew it. Hope to go all the way this time! Good luck to you too!!
| | |
| --- | --- |
| The Following User Says Thank You to jessieb For This Useful Post: | |
Grateful to be free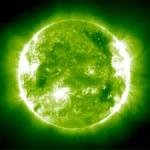 Join Date: May 2009
Location: Arizona
Posts: 3,681
I used to scowl at that old adage that "God never gives us more than we can handle" Because I felt way overwhelmed lots of times, way "I can't handle this."

Then one day in recovery (not early on, I admit) I had a thought, I never get more than I can handle, IN ONE DAY. meaning that if I stay in the day and deal with what is right in front of me, I can deal. It's when I am steps ahead that I get overwhelmed. So I remind myself that I don't have to DO the things I MAY have to do tomorrow and tomorrow and tomorrow. Nor do I have to feel the feelings ahead of time. All I have to do is today, right now, this instant, and that pretty much deflates the crazy balloon. There are still times I feel like I am going under, but they are much less common now, and I am catching myself and remembering that "in one day" part more and more often.

Feelings are NOT facts. Feeling overwhelmed does not mean I am overwhelmed or that I can't handle it, it just means I feel as if I can't handle it.
I completely relate to this post. My AV took advantage of a fight with my ex and my feelings of being overwhelmed and ran with it. I have thought about this a lot today (day 1 for the fourth time in 4 weeks). I am relieved to hear from people with time under their belts that it gets better. One day at a time in all things. I like that.
| | |
| --- | --- |
| The Following User Says Thank You to SheWanders For This Useful Post: | |
Awaiting Email Confirmation
Join Date: Jul 2011
Location: New England
Posts: 604
Threshold, I love that philosophy. I worry too much about what I have to do in the future too and it makes me insane. That often led to the drinking that Blueshades is describing. I'm going to try your method-thank you!
Gincognito thanks for the laugh

| | |
| --- | --- |
| The Following User Says Thank You to NoFireWater For This Useful Post: | |
Member
Join Date: Jul 2012
Location: Southeast US
Posts: 332
You all are the best. I feel so fortunate to be connected to people who care!
It sure is. And Threshold, you are right that most of the
feeling
of being overwhelmed has to do with the future, or, some other external factor over which I have no control. I have seen others in early recovery struggle here and I know that will take a while to learn how to live in the now.
In the meantime, I am ready to make another X on the calendar. Tomorrow is a new, and sober, day.
Thanks, everyone.
| | |
| --- | --- |
| The Following User Says Thank You to blueshades For This Useful Post: | |
Currently Active Users Viewing this Thread: 1
(0 members and 1 guests)

Posting Rules
You may not post new threads
You may not post replies
You may not post attachments
You may not edit your posts
---
HTML code is Off
---