Alcoholic Mutt Mitt
Alcoholic Mutt Mitt
---
Walking in the park today I got thinking on the Mutt Mitt containers available to dog walkers so that they can (hopefully) pick up after their pet pups' poops. My thought was that they should have been something like that available for me during my drinkings daze. I could have picked up all the crap I left behind for others to step in on my alcoholic ramblings, not to mention my stepping in my own crap time and time and time again as I kept following my own twisted trail over and over and over again. Of course, as an alcoholic I probably wouldn't have availed myself of the opportunity. Anyone else out there that could have stood cleaning up after themselves? I'm guessing I'm not alone. My best to you ex-ramblers.

| | |
| --- | --- |
| The Following 2 Users Say Thank You to eJoshua For This Useful Post: | |
| | |
| --- | --- |
| The Following 2 Users Say Thank You to sugarbear1 For This Useful Post: | |
Grateful to be free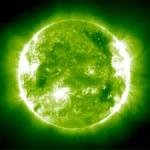 Join Date: May 2009
Location: Arizona
Posts: 3,681
Most of the things I did are not the sort I could "clean up". Destruction. Not a little mess to pick up or sweep up, but the sort of damage that can't be undone.

The only thing I can say honestly say is that I didn't realize at the time how much damage I was doing, that does NOT exonerate me, but I did NOT do it out of malice. Desperation, ignorance, cowardice, terror, yes, all those things in spades, but I did not intentionally mess up everything and everyone, if I had seen how insane I was sooner, I would like to think I'd have addressed it sooner.

I would also like to think that somehow, the Universe takes the crap I left behind and uses it to fertilize something, take my destruction and helps something else grow.
| | |
| --- | --- |
| The Following User Says Thank You to sugarbear1 For This Useful Post: | |
Currently Active Users Viewing this Thread: 1
(0 members and 1 guests)

Posting Rules
You may not post new threads
You may not post replies
You may not post attachments
You may not edit your posts
---
HTML code is Off
---