New to this...
Administrator
Join Date: Apr 2007
Location: Australia
Posts: 202,389
Hi Rosyln
Welcome to SR

I second the advice about medical supervision - detox can sometimes be dangerous.
It's the responsible thing to get help.
I was afraid of people knowing my secret too - my pride, and fear, kept me from getting help for many years - and so nothing changed.
Alcoholism is progressive...and so I got worse...
Your life is simply more important than anything else, Roslyn. Don't let your fear try and convince you otherwise

D
bona fido dog-lover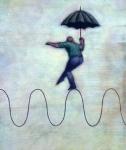 Join Date: Mar 2008
Location: SF Bay area, CA
Posts: 95,337
Welcome Roslyn - I'm glad you're here. It's not easy to admit our problem and I was
so scared
to even post on this forum, so I understand.
Part of why we feel so bad is that alcohol causes depression and anxiety. When you get it out of your system, you'll feel so much better. The thing with your family is up to you, but if one of them were to have this problem, wouldn't you want to be able to help? Don't deny them a chance to support you and help you get better. Alcoholism affects the rich and famous and well as the destitute. It's not a matter of being weak or bad.
Sometimes we just have to surrender and ask for help, you know? It takes courage, but it's such a relief to give up trying to do it on our own.
We're all behind you - you're definitely not alone!!!!

| | |
| --- | --- |
| The Following User Says Thank You to artsoul For This Useful Post: | |
Welcome, Ros,

I understand the "scared anyone will find out" but in my experience the fear is grossly out of proportion to the reality. First, keep on the way you've been going and you're likely to be "outed" in a humiliating fashion. I'd sure rather have my sobriety discovered than my drunkenness. Second, AA really IS anonymous. Everyone is in the same boat, so to speak, and has the same concerns about privacy. Third, after you actually get established in sobriety, it soon won't matter to you if someone should find out that you once had a problem and effectively dealt with it. People are far more likely to admire you than to look down on you.

You can try staying sober with just SR, but believe me, face-to-face support cannot be beat.
You might try posting over on the 12-Step forum.
While going to meetings is not the main part of AA recovery, the fellowship aspect of AA is valuable. I hope at some point you will be willing to try a meeting. Just to dispel some of the mystery surrounding it, here is a cool link about
what to expect at your first AA meeting
.
Hi Roslyn

I got sober without 'real life' outside help. I do post here and read here a lot and made changes in my life.

Lots of things held me back from getting sober earlier. One of them was the idea that I had to go to AA (which I didn't want to and still don't want to for a multitude of reasons). Another was that life would be boring without alcohol. Another was that people would talk about me, that I'd have to commit my life to Jesus and spend my nights in church basements, that I'd have to go to rehab.

Now, I can recognize some of that as excuses but a lot of it was legit.

I wish I'd realized earlier that the only REQUIREMENT for recovery is to stop drinking. And then whatever keeps you sober is where it's at. It might be here, it might be AA, it might be meditation, a lifetime of AA meetings, a good therapist, it might be nothing at all.

So I would say, don't let your unwillingness to share your problem keep you from sobriety. I didn't tell anyone for weeks. Now, I do share it (5 months in) but not with many people.

I'm not saying that going it alone is the easiest path. But the alternative for me was staying drunk. So from that perspective, I have no regrets. My fall back position was individual therapy. I may still do that at some point.

FWIW I had a couple of 'hooks' that kept me sober.
1 - I made enormous efforts to enjoy sober things. Going to sober outings, doing comforting things in times of stress (making myself drink hot chocolate instead of sitting there seething wishing for a glass of wine). I've shared here multiple times that I saw myself as a tourist or alien. Trying out real life. Watching other people to see what they did.
2 - I accepted that I would ALWAYS feel dissatisfied with a 'normal' amount of alcohol. I am never going to be happy drinking 14 units a week. That is torturous to me. Drinking 50 units a week was also torture. Drinking 0 units I feel much better, and I will always feel much better.

You might find Rational Recovery helpful. They have a tool AVRT that has been invaluable to me.

Welcome and do continue to share your journey with us!
| | |
| --- | --- |
| The Following User Says Thank You to least For This Useful Post: | |
Currently Active Users Viewing this Thread: 1
(0 members and 1 guests)

Posting Rules
You may not post new threads
You may not post replies
You may not post attachments
You may not edit your posts
---
HTML code is Off
---