New Leaf?
Member
Join Date: Nov 2010
Location: New York, New York
Posts: 3
New Leaf?
---
Hello everyone,

I am new to the site and to sober living as well. I thought I would give this a try because it has been difficult for me to find people that understand what I am going through.

I am only 20 years old so I did not initially believe I had a problem with alcohol. All of my friends drink and I am constantly surrounded by alcohol and the temptation to indulge and that seemed normal to me.

I have been drinking since I was about 14 but within the last year and half I have noticed that my drinking has become a problem.

I am tired of waking up with the feeling of regret for my actions the night before. I am constantly telling myself I will not drink but always find myself at the bar with friends and consuming alcohol. I have tried to tell myself that I will not drink "that much" or that I will only drink beer to avoid getting too drunk, but instead I find myself blacking out my entire night.

Over the past year and a half my blackouts have gotten severe. I don't remember being at places, talking to people, or the things that I do. I have had to apologize to people for events that I don't remember.

I finally hit rock bottom about 2 months ago when I blacked out and drove home from the bar. I smashed into a tree, totaling my car and getting an aggravated DWI. I thought this would be enough to stop me but I still found myself going out, blacking out, and waking up with that sick feeling of regret.

A big problem for me is that I do not have any friends that are sober or understand my desire to get sober. I was hoping by joining this site I could find some people to support a new and better life for me.

Wishing everyone well.
Administrator
Join Date: Apr 2007
Location: Australia
Posts: 202,389
Hi Lost in Dreams
You'll find a load of folks here who understand

I remember coming here and just being amazed, and a little tearful at how people here 'got it'.
If you've been drinking heavily for a while, a Drs visit is often a good first step, healthwise. Detox can sometimes be rough for some of us, and you'll probably get some good advice from the medico too.
You'll find a lot of advice support and help anyway.
Read around and post as much as you like

Welcome

D
Forward we go...side by side-Rest In Peace

Join Date: Jun 2002
Location: Serene In Dixie
Posts: 36,741
Welcome to our recovery community.....

When I was a drinker....so were all of my social circle.
And of course ....we hung out in bars.
When my drinking made me detest the woman I had turned
into.....and I was a blackout drinker ....I had to find a
new set of friends.
I found them in the meeting rooms of AA.....

We did all sorts of things outside of meetings
and we shared the same goals....a sober future.
Glad to see you looking into a different life....

Please take time to read this link ...blackouts
are discussed and other good info
http://www.soberrecovery.com/forums/...influence.html
Member
Join Date: Nov 2010
Location: ohio
Posts: 7
welcome,i am not an alcoholic but i do or did have a dependency problem growing inside of me.i too never saw a problem with the way i was taking pills because ther were no warning signs that i was getting out of control. I always had money i was still stable. but then i started to notice small things, like my attitude towards people,very edgy,i noticed that these changes would go away when i took a pill but as soon as that pill began to were of i was right back to the same guy again,my life began to become dependent on that next pill. If i didn't take it, I had no drive to do anything. Although,i never felt i really had any addiction to anything over my years of experiencing alcohol,percocet etc. I still had to look at the situation like it was worse than it may have been, because ultimately this is what it will truly become. Trust me i know plenty of alcoholics and addicts with stories that can scare u into sobriety alone. But step out of that crowd u r in,you will see things change dramatically, an when u look back that crowd will be ther doing the same thing,as u get older u will understand what i mean by all of this. Most importantly i sounds like u caught this one early my friend, an thats a hell of a jumpstart that u have on this monster.change your thinking,workout,help around the house,whatever just stay busy busy busy an keep an open, positive an focused mind on where u would like to be in life..most people will do anything to have been able to see these type of thing coming,but for most by the time they realize what has happened,its too late...wish u the best but no matter what comes of this keep posting my friend, keep posting.
| | |
| --- | --- |
| The Following 2 Users Say Thank You to TruthHertz81 For This Useful Post: | |
bona fido dog-lover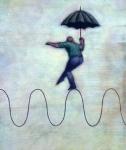 Join Date: Mar 2008
Location: SF Bay area, CA
Posts: 95,337
Welcome to the family!

It's great that you want to stop drinking while you're still so young. That way you won't be making bad memories and regrets for your later life.

Please do see a doctor for help in getting thru withdrawal. Then find yourself some support, be it AA, counseling, another recovery program, or this site, and work on your recovery every day. I'm coming up on a year sober and my life is better than it's ever been... and I was a chronic relapser... so if I can make it back to the 'land of the living', so can you!

Member
Join Date: Nov 2010
Posts: 43
I'm doing this solo too so I can offer some insight there. When each day comes and I think about drinking I say to myself. Well I made it through 21 days before without drinking. I'm sure I can do it again. I just go one day at a time and hope it will get easier. My best advice is stay away from temptation in the beginning. You probably have more spare cash without drinking so go out to eat at a nice place. Work out a new routine so the new places arent reminding you of being drunk like the old haunts do. Good luck.
Member
Join Date: Nov 2010
Location: New York, New York
Posts: 3
Thank you everyone for the feedback and support! It is was so refreshing to read everyones responses

CarolD, thank you for the link! It was very informative. I am working with a substance abuse counselor and much like that link it has shown me that I do not know everything about alcohol and drug abuse. What I classified as "just being drunk" and not remembering things was my brain shutting down. It's so much scarier than I had allowed myself to believe.
Thank you everyone else for your support and advice. I will make a doctor's appointment soon to make sure everything is okay.
I woke up feeling anxious but I am going to try to keep busy today. Weekends can be difficult because this is usually the night where I would go out and drink the most. I am just going to try to stay focused on other activities instead.
Hope everyone has a great weekend!
Lost...welcome, and in a way it's a blessing (albeit a mixed one) that you started getting blackouts. That is a real wake-up call, isn't it? I think many here relate.

They get worse, BTW. Been there and done that. I am very glad you survived that crash!
Hi Lost and Welcome,

I also had blackouts when I was drinking and I dismissed them as 'not that bad' for a long time. In truth, blackouts are terrifying. When I really stopped and sat with the idea that I had no clue what I had during those hours, who I was with, where I went, money I spent, I was horrified. Thankfully, neither of us have to go through that again.

Do check with your dr and continue to read and post here.
Hi Lost, and welcome to the forum. It's not easy to reach out for help or think about living without alcohol, so congratulations for having the courage to want to change! Your life will be infinitely better if you don't follow the path of destruction that alcohol takes us down.
There really are other people your age that don't drink (or just have one or two, unlike us), so be patient and give yourself some time to adjust to living sober. Glad you're here!

Currently Active Users Viewing this Thread: 1
(0 members and 1 guests)

Posting Rules
You may not post new threads
You may not post replies
You may not post attachments
You may not edit your posts
---
HTML code is Off
---