Hi to all... my intro
Member
Join Date: Apr 2010
Location: Henrietta, NY
Posts: 6
Hi to all... my intro
---
I found this website and the chatroom yesterday and can already tell this is the place for me. Well about myself...

I'm addicted to opiates mainly oxycodone and hydromorphone but also believe to have a lesser but no less dangerous xanax, muscle relaxers, narcotic sleeping pills. Basically I'm a walking pharmacy, and i want it all to end.

I'm now 24 year old ex-Paratrooper with a lot of pride for my fellow men/women in arms, my Unit and country. THIS is why i feel so defeated by my addiction to have let all that I have done down with the past year and a half of shame and disgrace. I've never felt so alone depressed and anxious in my entire life I've only had brief contact with my real friends as of late as I'm just to ashamed to even state my embarrasing addiction.

I've only been sober 5 or 6 days and the physical withdrawls are almost to unberable, I cannot sleep or eat i have a constant headache along with the cold chills. I lie to my family saying I have just a stomach bug because i really do not know how to face them about my real problem.

Well thanks for all that looked at my intro and i hope and pray i can stay clean .
The Following 14 Users Say Thank You to cyrus9008 For This Useful Post:

Andi

(04-24-2010),

BobGT

(04-24-2010),

endzoner

(04-24-2010),

GaPeach310

(04-24-2010),

Hevyn

(04-24-2010),

Horselover

(04-25-2010),

Kmber2010

(04-25-2010),

least

(04-24-2010),

nycdrunk

(04-24-2010),

Reubena

(04-24-2010),

Sneezy

(04-24-2010),

tallcactus

(04-24-2010),

topspin

(04-25-2010),

wicked

(04-24-2010)
bona fido dog-lover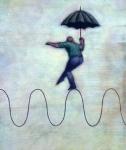 Join Date: Mar 2008
Location: SF Bay area, CA
Posts: 96,215
Welcome to SR!

I hope we can help you as much as this site has helped me. Do check out the substance abuse forum for more info.
Substance Abuse - SoberRecovery : Alcoholism Drug Addiction Help and Information
Welcome Cyrus! It's great to have you here. Thank you for your service!

No one wants to be a walking pharmacy or a drunk - you are in good company here, mostly great people who got stuck in the insanity of addiction without even realizing what was going on. I found my way out by reading and being encouraged here. Not feeling alone lifts a huge burden from us. Many have found help in NA and AA. I don't presently attend meetings, but have friends who have found them lifesaving.

I hope you can get medical advice on stopping the drugs - it's never easy to do it ourselves, and can be dangerous. Please let us know how you're doing.
Administrator
Join Date: Apr 2007
Location: Australia
Posts: 203,891
welcome Cyrus

Good to have you with us

I can only back up the advice here though - medical consultation is a good idea especially if you're withdrawing from a combination of drugs.
Hope to see you around here some more

D
Currently Active Users Viewing this Thread: 1
(0 members and 1 guests)

Posting Rules
You may not post new threads
You may not post replies
You may not post attachments
You may not edit your posts
---
HTML code is Off
---