Recovery

Recovery
---
How Has Your Life Improved Because of Staying Clean/Sober? For Myself My Health is 100% Better Than it Was 3 Years Ago.. i Always Pause Before Speaking When Someone is Trying To Anger Me.. i Have A Sense Of God's Presence in My Life 24 Hours a Day! (That's Just Off The Top of My Head!)
bona fido dog-lover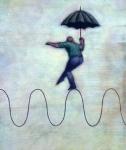 Join Date: Mar 2008
Location: SF Bay area, CA
Posts: 96,358
It makes things so much simpler to be able to tell the truth. I'm not wasting money on wine any more. By staying sober I've eliminated the bad things that can happen as a result of drinking. I take better care of my dogs when sober.

| | |
| --- | --- |
| The Following User Says Thank You to 24hrsAday For This Useful Post: | |
Forward we go...side by side-Rest In Peace

Join Date: Jun 2002
Location: Serene In Dixie
Posts: 36,740
For me......the single greatest gift of recovery is

my re-newed connection with God.
There is a deep certainty about knowing
whatever challenges come up....I can face unafraid.
Guess that is serenity......
Guest
Join Date: May 2009
Posts: 2,013
I can legally drive again. I am in employment. I have future plans. I have self-respect. Given my life a new purpose. I have peace of mind. I have gratitude. I try to treat others how i would want to be treated. I get along with my family well. I have the chance to reach my full potential in life. I could go on! LOL.

Peace
Currently Active Users Viewing this Thread: 1
(0 members and 1 guests)

Posting Rules
You may not post new threads
You may not post replies
You may not post attachments
You may not edit your posts
---
HTML code is Off
---