5 days and still going
Member
Join Date: Mar 2010
Location: margate, fl
Posts: 8
5 days and still going
---
Just wanted to thank everyone on this site. I have been sober and not had a drink in 5 days. Doesnt sound like a lot for some, but for me it is. I am used to drinking 8- 12 beers a night along with some shots. I finally realized on Saturday night that it needed to stop.
I am greatful for everyone here. I have learned a good bit by reading different threads and seeing im not the only one and people have similar situations like me.
Thanks again. Have a good night.

Unit - 5 days absolutely sounds like a great achievement to me. Each day counts. And those days add up! Good for you that you've made this positive decision. When I was at five days, I wasn't sure I could trust myself to make it. But so far, so good, one day at a time...

Do you have a plan in case the urge to drink comes over you on the weekend, etc.?
Living in the moment!
Join Date: Dec 2009
Location: Wondering where I belong!
Posts: 126
Welcome to SR.........Congratulations on day 5......that is awesome!! Keep coming back to SR, the support is wonderful and has helped me make it to day 85!! I never thought I could do it but talking with folks that share my struggles, cravings and celebrate my small victories means so much!!

Keep on keeping on!!!

Hugzzzzzz
Congrats on 5 days! Those first sober days are still very fresh in my mind. At first, the weekends were always the hardest as that's when I really let the beer flow...now I don't miss it at all. Stay close to SR and best of luck on your sober journey.
Member
Join Date: Mar 2010
Location: East Coast
Posts: 140
Hi unit---welcome and what great news--5 days is a huge accomplishment. both times getting sober--in the past and now, every day is a big milestone! Keep it up and keep sharing your tremendous progress, it's an inspiration to us all!!

oops--it's day six today!! even better!
---
Last edited by citylights; 03-26-2010 at

07:16 AM

. Reason: error
Member
Join Date: Mar 2010
Location: margate, fl
Posts: 8
Thank you all for the support. It is really helping me get through my struggles. There is no plan in place for a temptation for the weekend, but last night I did hang out at my friends local establishment and didnt have any urge to drink there. I drank water all night. So im hoping that is how the weekend will be wheather I am golfing or fishing. Thanks again for the support. I really appreciate it!!
Member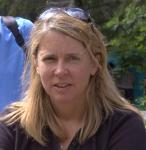 Join Date: May 2008
Location: NY
Posts: 6,608
Congratulations! Weekends were hard for me in the beginning. I'm not sure why because I drank during the week also. Odd! I now look forward to the weekends because its time with husband and son and doing fun things. Chains are off and no longer do I have to be a prisoner to the bottle.

You can continue to do it! Post here if you get an urge.
| | |
| --- | --- |
| The Following User Says Thank You to ImReadyToQuit For This Useful Post: | |
Member
Join Date: Dec 2009
Location: Somewhere along the Delaware River, Pennsylvania
Posts: 137
Currently Active Users Viewing this Thread: 1
(0 members and 1 guests)

Posting Rules
You may not post new threads
You may not post replies
You may not post attachments
You may not edit your posts
---
HTML code is Off
---