picked up on saturday..Hmmm,

picked up on saturday..Hmmm,
---
Hi All,small confession had a few beers on sat night..Not a smart move at all, as was doin great on 15days again!!

, it all sorta came ontop, miserable week of feelin ill, grey p###y Day,Bust up with the Mrs..You know the script..Was not best plsd, You see my wife still drinks an had a box o wine in the house, an beers..A lot of triggers..A row..Generally peed off..And Bingo! back to the (OLD WAY) of Dealin with Issues...I havent touched last night and have no intention of for the nights ahead..Re,Phrase that just for today im not Drinking...its OK..back on the case again..Best of Luck to all,
KC,
| | |
| --- | --- |
| The Following User Says Thank You to Fandy For This Useful Post: | |
Hi Kerbcrawler, well I am glad you are back here posting.
No, but you had no intention of drinking on Saturday either. This is the insanity of alcohlism. The mental obsession to drink can come out of nowhere and when it hits, you are compelled to drink no matter what. It may have been the fact that it was grey and pouring with rain and you had a row with your wife but in a few weeks time it will be sunny, the beer gardens will be full and there will be fun and laughter in the air and you will still want to drink.
Alcohol will
always
find a reason to get you drinking.
The only thing which removed my mental obsession to drink alcohol which was "cunning, baffling and powerful" was working the 12 Step program of AA.
If you are interested in having that obsession removed try going to some AA meetings and getting someone who no longer has the obsession to show you how you can do that.
Take care.
I think recovery involves learning different ways to cope with stress in our lives.

There are always going to be problems and ups and downs in life, so maybe think about how you can avoid this happening again.
| | |
| --- | --- |
| The Following User Says Thank You to Stayinfree For This Useful Post: | |
Member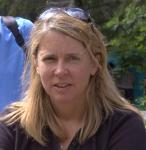 Join Date: May 2008
Location: NY
Posts: 6,608
I agree with Anna 100 PERCENT. Dealing with life's ups and downs are all part of the recovery process. When things were going great we would drink to celebrate and when things sucked we would drink. Now when things are going great I feel happiness and when things suck I feel anger and sometimes sad, but I feel now. Before I would numb out happiness and sadness. I like feeling and so will you I bet. Keep your chin up and keep on trying.
| | |
| --- | --- |
| The Following 2 Users Say Thank You to Horselover For This Useful Post: | |
Welcome back Kerbcrawler, so do you plan on doing something different this time to stay sober?

I found that if I kept doing the same thing over & over again, it always led to the same results!

For me in order to get different results I had to try something different!

Read intention's post above, it is the same thing that worked for me & millions of others, I did not need to re-invent the wheel of sobriety by myself to stay sane, happy & sober, the plan was all laid out for me in the 12 steps along with all the support I was willing to take from folks in the fellowship who also had the obsession to drink lifted.
| | |
| --- | --- |
| The Following 3 Users Say Thank You to Tazman53 For This Useful Post: | |
Firstly Thanks all for the advice/support, Intention,your correct in sayin a whole new bunch of circumstances are going to present themselves in summer/beer gardens,etc, i understand the situations that arise more often than not, gettin through and stayin strong is the issue...That needs dealin with..Riding the turmoil, and not throwin the towel in on a tough day! in order to see the next day brand new..An so have the strength and belief..I jus got through that tough day..Bring on the next..This is what am gonna try hard to do different,my answer to Tazman also,..Thanks for pointing out. Breakin old habits and Embracing Change..Way it has to be..See the type of drinkers we are/have been is home drinkers..Every single night just me and her Tanning Bottles of wine, and at weekends an all out assault drinkin as much as could be drunk sat/sun, we never went out very rarely just the 2 of us for a lot of years in the home...so breakin this habit in the same home is gonna take a lot of work,and at present just me who,s given up...Its not easy for anyone im sure each person has all the stress and temptation jus the same... Well day 2 again...And goin for it again,we,ll Beat this Buddy yet...

| | |
| --- | --- |
| The Following User Says Thank You to Kerbcrawler For This Useful Post: | |
| | |
| --- | --- |
| The Following User Says Thank You to Kerbcrawler For This Useful Post: | |
Keep trudging along...like you said, one day at a time. Def time to find new things to do, especially since you were a home drinker - time to get outside to do things? Keep busy?

I am in AA and find that helps but you need to find what works for you. Everyone is different and for me, part of that was changing things I did which is fricken hard work but if I want a different outcome, I need to change the pattern.

Hang in there...
| | |
| --- | --- |
| The Following User Says Thank You to lionheart For This Useful Post: | |
Administrator
Join Date: Apr 2007
Location: Australia
Posts: 204,001
hey KC
It's not easy to deal with a partner who drinks, but I know this board is full of people who do deal with that, everyday, and stay sober - so it's possible

Stick by us - post when you're struggling maybe - not after?
I think a real life support group would be good for you too - I hope you do follow that idea up.
The main thing is don't give up, mate

D
| | |
| --- | --- |
| The Following User Says Thank You to Dee74 For This Useful Post: | |
Currently Active Users Viewing this Thread: 1
(0 members and 1 guests)

Posting Rules
You may not post new threads
You may not post replies
You may not post attachments
You may not edit your posts
---
HTML code is Off
---