Trying to kick percs and 10mg methadone tabs
Member
Join Date: Feb 2010
Location: Daly City
Posts: 7

Trying to kick percs and 10mg methadone tabs
---
Hi. I'm not a newcomer to drugs by any means, but since I'm new here and don't know my way around, it seemed like a good place to start.
I"ve been using most of my life; started heroin 1969 and went on until 1974. I got on Methadone maintenance, one of the first programs in the country. After 8 months, I decided that getting up early to give a urine sample and feeling hooked on something very similar to heroin wasn't for me. I was 24 and I quit 80mg cold turkey. It lasted about 3 weeks, I was younger and healthier then.
Right now, after being sober for 6 years, in which I went back to school to earn a B.A in psychology, I'm back taking percocet 20mgs at a time and chipping with 10mg methadone tabs. Some days I took 5 percs and 30mgs of the methadone. Other days, I've not been able to get anything and I'll get sick for 5 or 6 days only to start again. I haven't had anything for two days and I'm already really restless and don't think I'll be sleeping tonight.started After reading some stories about getting off of methadone on here, I'm worried that my "small habit" (relative to many other people taking meth in a program) is going to be harder than I first thought. I have some prescription Naproxen, some klonopin that is prescribed 1mg three times a day. I bought some immodium. I'm getting confused and it's hard to think straight. Id love to hear from anyone. Regardless of how long it takes, I"m going to stick it out and then take on the klonopin which in my mind is a more dangerous withdrawal, but I don't want to try that until this is over. I drug at a time.
Thanks So Much,
John

| | |
| --- | --- |
| The Following User Says Thank You to thirtybubba For This Useful Post: | |
Administrator
Join Date: Apr 2007
Location: Australia
Posts: 203,891
Hi Sanchopanza.

Keep in mind we're a peer support group here and we can't give medical advice but, in any case, I really think the best bet for anyone in a situation like yours is to see a Dr.

Get some professional advice, Sancho.
D
| | |
| --- | --- |
| The Following User Says Thank You to Dee74 For This Useful Post: | |
Member
Join Date: Feb 2010
Posts: 28
When dealing with benzos, I'd consult a doc. Of course, that means being open with them about what you're trying to do (taper - quit), which leads to more questions. If you're ready to get honest, good things will happen...but not necessarily on your terms.

I was there, esp. w/ opiods and benzos. Then I switched to alcohol. Couple years later, I've got a new problem. But it's possible! And you have the right mindset, realizing something's not right. Keep at it.
| | |
| --- | --- |
| The Following User Says Thank You to Astronomy For This Useful Post: | |
| | |
| --- | --- |
| The Following User Says Thank You to intention For This Useful Post: | |
Member
Join Date: Feb 2010
Location: Daly City
Posts: 7
Thanks you all for your interest and advice. It's nice to have something to look forward to. As far as my benzo problem, I have a doctor prescribing them to me 3 1mg tabs a day. I've already talked to him about a very slow taper, but I'm not quite ready for that after going through panic attacks and suicidal thoughts for months last year. That's why I originally went to him, to get off of the Klonopin I had been taking and having big time problems withdrawing from

. He suggested this much lower dose until I become a little more stable. I just want it out of my body and feel that I'll never really be myself again until I'm completely drug free.
Today is only the second day withdrawing from the percs and methadone. I don't feel too bad yet, but I expect the next few days will be the worst, unless the methadone does have a much longer withdrawal time, I read that here somewhere. Again, thank you for responding to my post, I really appreciate your concern and I'll post my progress as I go along, honestly!

Member
Join Date: Feb 2010
Location: Daly City
Posts: 7
bona fido dog-lover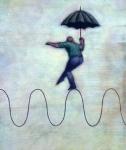 Join Date: Mar 2008
Location: SF Bay area, CA
Posts: 96,215
Currently Active Users Viewing this Thread: 1
(0 members and 1 guests)

Posting Rules
You may not post new threads
You may not post replies
You may not post attachments
You may not edit your posts
---
HTML code is Off
---