How could I have let this happen?
Member
Join Date: Feb 2010
Location: Colorado
Posts: 10
How could I have let this happen?
---
Hi all. My first post and let me just say how happy I am that I found this forum. After lurking a few days, I have found the advice and support to be so encouraging.

I have decided to quit, but haven't quite done it yet because I've been told I will need to do a medically-assisted detox and I need to get some things in order before I do that.

The prospect of recovery is terrifying to my right now. I have cut my consumption to 1/3 and am already having withdrawals - shakes, sweats and extreme insomnia.

I am not a binge drinker, but I drink a good sum every night, and now its dragged into days to keep steady. I started having symptoms last week (burning feet), had an honest talk with my doctor and decided that it is time to stop.

So, in a week or so I will be doing the hospital visit and then begin the lifelong journey of sobriety.

My biggest fears are the detox process and relapse. I live alone so I don't have a 24hr onlooker, but luckily I have two veteran AA'ers who have been great, and now this forum.

On the other hand, I cannot wait to get back the life I had. I never do the things I used to enjoy and many aspects of my life are a mess. About the only thing I can say I haven't messed up is taking care of my old dog.

Many thanks to all who contribute support and advice here.
Forward we go...side by side-Rest In Peace

Join Date: Jun 2002
Location: Serene In Dixie
Posts: 36,740
I'm so glad you made a decision that will benefit you
and are going to have professional assistance.
Be both safe and sober....excellent idea!
Welcome to our recovery community

| | |
| --- | --- |
| The Following User Says Thank You to CarolD For This Useful Post: | |
Administrator
Join Date: Apr 2007
Location: Australia
Posts: 204,001
Hi Looking Fwd
sounds like you've made some responsible choices

It can be scary, but just take it a day at a time, follow directions with the detox, and reach out here when you want or need to.
Welcome to SR

D
Did the doc tell you to cut by a third without meds?.

The prospect of living life without alcohol or the effect of alcohol is scary
thats natural to feel like that.
but you have aa buddys.......a medical detox.........alot more than some.

can you get to some aa meetings?.......if your drinking you can still go.

i have been before when i was drinking with just enough to hold of the panic attacks and all that horrible stuff.

put one little foot in front of the other and take it easy for now....."try not to drift into what might happen"

im sure in a week your feel much better and ready to take steps to recover from alcoholism.

best of luck to you........please post how your doing......ill look foward to it.
Member
Join Date: Feb 2010
Location: Colorado
Posts: 10
No, the 1/3 is just an amount that seems to allow a little sleep. The doc told me I could quit with meds and take the risk. He said it was best for me not to quit cold turkey even with meds, due to possible risk of seizure (living alone) and due to high blood pressure. And a counselor told me it would not be a good idea to quit cold turkey in advance of detox, due to my rapid onset of withdrawals (6 hours) and the reasons above.

And yes, I'm fortunate to have choices.

Thanks for all your replies.
| | |
| --- | --- |
| The Following User Says Thank You to LookingFwd For This Useful Post: | |
Don't be so hard on yourself. Just make sure you have a plan for when you ge out- whatever it may be.

I went to a place to detox and they keep you pretty zonked so don't worry.

Good luck to you and your new life!
Member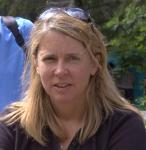 Join Date: May 2008
Location: NY
Posts: 6,608
I wanted to also give you a shout out and welcome you to SR. Let us know how you are doing and if you need anything, please don't hesitate to post. There are people around this place 24-7.
Currently Active Users Viewing this Thread: 1
(0 members and 1 guests)

Posting Rules
You may not post new threads
You may not post replies
You may not post attachments
You may not edit your posts
---
HTML code is Off
---