Hello I am new and just introducing myself...
Member
Join Date: Jan 2010
Posts: 6
Hello I am new and just introducing myself...
---
I am just starting to think about the fact I may not be just a recreational cocaine user. I am feeling super anxious even just writing that.

I think I fit the category of a binge cocaine user. I don't use every day, the longest I ever go without is probably a month and since my first ever line in 2001, I think the longest I have not had any coke would be about 3-4 months.

On any given occasion I would do 1-3 grams to myself, more if I could afford it and if it was easy to hide it from my husband/friends.

My husband does not know that in the last month I have used every weekend, at least once and a lot on my own.

I can sit in bed, if he is asleep in the spare room (if he got home late, from being out, this sometimes happens as he snores!) doing lines off my dresser till 4am and I have work in the morning. My husband thinks I am asleep. Oh the shame. No one knows this.

And why would I want to sit in bed getting high, especially on coke and then lie awake in my own awful thoughts, if I was not an addict of some kind?

I would then need a sick day off work and will make out I was up all night with a urine infection, or I am starting to get a cold and feel so ill.

I am so ashamed that I can do this.

I never thought I had a problem, as I can go without it happily for periods of time, I don't feel any withdrawal. Though I do notice I am moody.

I know when I actually write out what I do, that is only part of my sneakiness, that I realise I DO have a problem and I have hidden the extent of it for almost 9 years!

I get away with it as many of our friends are recreational users and even my husband can do it, if it is at a party, once in a blue moon he may have a line or two. Usually it was bought by me, so he has some, I know if it wasn't there, due to me, he'd never even think about it.

We are all very successful professionals. Live in London, have everything going for us in life and coke is considered a part of a social scene sometimes.

I am known as the one who probably buys/uses it the most - but none of my friends/family/or my husband have any idea of how much I think about it, plan to use it and do it on my own, binging excessively, hidden away.

Anyway I will stop there.

I last used it 4 days ago. Had it at a party, no one else was using it, I was the only one and polished off two grams to myself.

I don't feel depressed now, but just determined to get it out of my life for good. Embarrassed more than anything. I am a liar in my life/marriage. That in itself is disgusting to me.

I want to think about starting a family, so this lifestyle is insane and I need a community like this to remind me I do have a problem and it is not ok.

Thanks for listening. Nice to meet you all.

Shecould

Glad you are here. I do not have any real experience with drugs as alcohol was my addiction. But I do hope you find the strength, hope, and support I have found here at SR.
Nice to meet you too Shecould! Thanks for sharing your feelings. It sounds like you have a desire to stop for good and for all. You might be able to on your own. Many people can. If you find you can't don't beat yourself up, just join the crowd, and keep seeking help. There is a solution, I promise.
bona fido dog-lover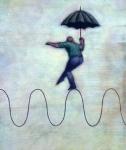 Join Date: Mar 2008
Location: SF Bay area, CA
Posts: 96,215
Hi Shecould and welcome to SR.
Many people with an addiction (and you seem to have recognised that you have one as your behaviour around cocaine is no longer recreational use) find it difficult to quit and
stay
quit on their own.
I really would suggest you think about getting some support. Cocaine Anonymou or Narcotics Anonymous would be a good place to start. There are plenty of meetings in London.
Welcome to Cocaine Anonymous UK
Narcotics Anonymous - Meetings
Keep in touch
Guest
Join Date: May 2009
Posts: 2,013
Hi, Yer Coke's really popular in the UK. Could get Coke easier than Weed man. Ridiculous.

I abused my fair share and like you would do Coke sitting in my bed alone or whatever.

I am a recovering alcoholic.

I realised I was totally powerless over doing drugs too, once I had drank alcohol, so I made the decision to admit what I am ie - an alcoholic and drug addict.

Coke (snorted) ain't really a physically addicting drug tbh but more of a psychologically addictive drug, so bingeing is common. For me I could stay off it untill my next drink and then I would be back again. Incredible cravings for it for me after a few drinks, more powerfull psychologically than anything I have ever done. Thats what made that first hit so much more rewarding the fact that you are climbing the walls to taste that line hitting the spot.

I spent £1000's in the space of 2 years on it. F*cks your nose and sinuses up really bad too which was one of the main reasons I wanted to give it up as I was suffering real bad and still am 6.5 months sober. Could see how shooting it becomes an option.

I am probably different to you as I am an alcoholic first and foremost but I am also an addict as I will abuse anything TBH once drunk.

I had to totally admit defeat to king alcohol inorder for me to stay clean. I use AA and SR + much wisdom from elsewhere too.

For me I had to totally give up parties, social gatherings where booze/drugs will be around whilst I work on my recovery from my alcoholism.

You have to make the decision of whether you're an addict or not as remember most of those other peers you mix with ain't so they can leave it after a couple of lines, for me doing Coke meant lying wide awake at 5AM calling a dealer to try to get another gram. Madness and recovery has given me more than an overpriced line of dust ever could.

xx
| | |
| --- | --- |
| The Following User Says Thank You to NEOMARXIST For This Useful Post: | |
Administrator
Join Date: Apr 2007
Location: Australia
Posts: 203,891
Hi shecould

I think anyone who thinks they might be addicted, and signs up for a site like this, definitely has a problem. I know you'll find support and encouragement here

Welcome to SR!
D
Member
Join Date: Jan 2010
Posts: 6
Wow - thank you for all your brilliant posts.
Neomarxist, I found yours very insightful.
I am definitely more a drug than alcohol person. Though my mother and Grandfather both have drink problems, of different types, never defined officially as alcoholics and I wonder if this is why I am the one who cannot stop at a few lines, as opposed to everyone I know. Is it in my genes? Who knows.
All I know is I am going to use this site every day and take each day as it comes and work at never touching another crumb of Cocaine again.
I am going to keep visualising myself holding my baby that I want so much, in the future (if I can have one!) each time I have a craving, or powerful desire to use/buy etc.
I am having those thoughts today, strongly, woke up this morning and it was the first thing I thought of, buying some this Friday, as I know I am meeting a friend for her birthday. All very civilised and there I go again having thoughts of sneakily doing a gram on my own (which would lead to wanting more of course) while catching up with a friend.
She'd be having a couple of drinks with me, not suspecting anything and I'd be sneaking off to the loo for regular hits! Still feeling disgusted in myself, I've been in such denial, just thinking I am a bit of a party girl - yeah right! So angry at myself.
Next step is deleting the dealers number. Though am hugely fighting the urge not to.
Thank you for all your great advice. I am so determined to do this and have a clean and sober week this week.
All the best to you all

and thanks again, this is making me feel so much more positive, having such a site to turn to.
Shecould,
Hi there...My problem is alcohol, but I can so relate to the feelings of shame, guilt and disgust that you wrestle with. When I decided to quit and get off the merry go round of it all, it was those feelings that I just couldn't tolerate anymore.
Just try to take it one day at a time...one social event at a time, etc. and you will get through these early days of being clean. Once you get a few days under your belt, the feelings of disgust will start to be replaced by feelings of strength and accomplishment.
I know it's hard. But I also know we all have tremendous resevoirs of strength within us. Tap yours now...we're here to listen.
Currently Active Users Viewing this Thread: 1
(0 members and 1 guests)

Posting Rules
You may not post new threads
You may not post replies
You may not post attachments
You may not edit your posts
---
HTML code is Off
---