On Day 11, pretty good weekend
Member
Join Date: Jan 2010
Location: New Jersey
Posts: 25
On Day 11, pretty good weekend
---
ok, I'm now on day 11. This weekend was a little tough (with all the football and friends). I made it through without too much trouble. I did lie to my friends and said that I was on a diet and part of that was not drinking...

my sleep pattern has gotten much much better and the hourly pull to the liquor store has turned into about one strong urge a day. I do feel a lot better and daily headaches seem to have gone away.

I have a really big week this week that includes a couple of business get togethers so I'll have to stay on point. I'm a little concerned because I already find myself saying things like "well, see, I can do it. there's no reason I can't just have a glass of wine with friends." Unfortunately I know where that leads and I'm fighting hard.

wish me luck and I will continue to try to stay vigilant against this ugly disease....
Congratulations, 11 days is a huge achievement. Have you got any plan for your business get togethers so you can stay sober? Are you doing any kind of programme for your recovery? Do you have any support?
Resident
Join Date: Jan 2009
Location: Toronto, Ontario
Posts: 4,150
Congratulations on the weekend and good luck on the week with all those business meetings.
I got a DUI in 1986 and after that I would not chance having one drink if I had to drive. It was difficult being a salesman on the road and not drinking with the clients.
To counter I always picked the spot, showed up early, tipped (bribed) the waitress in advance to only bring me coke when I ordered rum and coke. Worked like a charm and I haven't driven with a drink in me since then.
I wish I could say I haven't drank since then but I can't.

Living in the moment!
Join Date: Dec 2009
Location: Wondering where I belong!
Posts: 126
Hey TryingThisTime!!

Day 11 for me too!! Don't let that drinking thinking getcha......I know that "I" can NOT just have one.....the moment a "sip" passes my lips, everything changes....the obsession takes over, I am no longer in control of myself!! I am truly powerless over alcohol!! I MUST type this, say this aloud and continue to convince myself daily!!!

Keep on Keeping on, my friend!
Member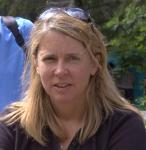 Join Date: May 2008
Location: NY
Posts: 6,608
Congratulations on 11 days (and to you too Insideout). The beginning is tough at times. You were right on remembering why you chose to quit. Its very important that we don't embellish the past, but its something, we as humans and addicts, do very easily.
We are in the process of trying to get a new house. There is a property in particular that we put an offer on. It has beautiful mountain views from the back deck and I at first thought how sweet to sit out here with a glass of wine. Silly and shocking at the same time! I then almost 5 seconds later thought how nice my morning and evening coffee would be sitting out there.
It can be sneaky, but with time you will recognize it and stomp on it as soon as it pops out. I cannot go back to that place. I will not go back to that place in my life. The road is moving me forward. Hope you will remain going forward too.

Hi Horselover,
'Cunning, baffling and powerful' how a thought like that will just come out of nowhere to try to trick you into believing drinking is a pleasant experience.
btw, the house sounds lovely

Currently Active Users Viewing this Thread: 1
(0 members and 1 guests)

Posting Rules
You may not post new threads
You may not post replies
You may not post attachments
You may not edit your posts
---
HTML code is Off
---