The Fool...
Padriac, I have some sad news for you. First, you're not a fool. Hate to disappoint you here, but you're just a guy with a disease. It's called alcoholism. It's an incurable disease but it can be treated. And secondly, you're not unique. Again I hate to disappoint you, but a lot of us have that very same disease. And believe me, you're certainly not a unique alcoholic. So stop beating yourself up and quit with the pity party.

Keith said it all (again. love following this guy) when he mentioned AA. Hell, you've already done the first step by saying you're powerless over alcohol and you life's unmanageable. Give it a try. It's worked for Keith, for me, and for millions of other folks. It doesn't work for everyone, admittedly, but it's free and there's always a pot of lousy coffee available. You've got nothing to lose and everything to gain, so give it a shot. Because if you don't do something about stopping drinking one of two things is going to happen. You're gonna end up in the local mental institution with a very nasty thing called Wernikie-Karsikoff Syndrome (you can Google it) or you gonna die from alcoholism. And it usually isn't a pretty way to go. Your choice, my man.
| | |
| --- | --- |
| The Following 2 Users Say Thank You to joedris For This Useful Post: | |
Administrator
Join Date: Apr 2007
Location: Australia
Posts: 203,962
Hey Padraic
You know what you gotta do....say goodbye, and leave...and don't look back
In fact a little P.Tosh seems appropriate here

If it's love that you're running from
There is no hiding place
Just your problems, no one else's problems
You just have to face

If you just put your hand in mine
We're gonna leave all our troubles behind
Gonna walk and don't look back
Lots of hands around P...you just gotta reach out
D
| | |
| --- | --- |
| The Following 2 Users Say Thank You to Dee74 For This Useful Post: | |
Cause no harm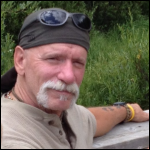 Join Date: May 2007
Location: Missouri
Posts: 596
No, Joedris, I am a fool. I can admit I'm an alcoholic, I can also admit I'm a fool. Even if it is the alcoholic brain that causes it, I am no less a fool. I was a fool 45 years ago when I took my first drink, I remain a fool to continue. Until I make the change, I retain the title. No pity now, just a fact. I have the ability to make that change, I have foolishly chosen not to.

Until two days ago.

Peace, Brother
| | |
| --- | --- |
| The Following User Says Thank You to Creekryder For This Useful Post: | |
Padraic, My heart goes out to you. Please don't become discouraged. I know you can do this because after more than 25 yrs. I just made it to 2 yrs. without a drop. I dreaded having to give it up - then I started to look at it as something to look forward to, not something I was losing. You can be happy and free from the chains once again.
Dear Padriac,

No hard slap, just a gentle thank you to someone you may have saved from picking up just by reading your post.

"Any intelligent fool can make things bigger and more complex... It takes a touch of genius - and a lot of courage to move in the opposite direction."
~ Albert Einstein

You can be that genius. Surrender. You are worth it.

Thank you.
| | |
| --- | --- |
| The Following 3 Users Say Thank You to HumbleBee For This Useful Post: | |
Cause no harm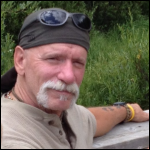 Join Date: May 2007
Location: Missouri
Posts: 596
Thank you, HB. When I write, I strive to make it a selfless act; not for my "glory," or to sound like the enigmatic sage to be revered. I am a freaking drunk, like so many others. My goal is to give insight on what it is we suffer, be it pills or booze, we are all the same—unfortunate souls who live with the fact we can't control the intake. If my trials and painful failures can steer someone to the right direction, then I have performed a noble deed to my fellow man. That is the goal I seek. No hero, just performing my duty as a human being. And, during the course, if my suffering is relaxed a bit as a result of my efforts, what better reward can be received?

Peace—to all of us.
Padraic
Currently Active Users Viewing this Thread: 1
(0 members and 1 guests)

Posting Rules
You may not post new threads
You may not post replies
You may not post attachments
You may not edit your posts
---
HTML code is Off
---