Still waiting.
Looking For Myself...Sober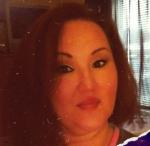 Join Date: Mar 2007
Location: Where the heart is
Posts: 10,209
I am angry at everything. Depressed when I'm not angry.
Impatient and going stir crazy.
I have accepted the wait for the sober house. Didnt take long.
I am just coming unglued sitting around like this.
This is always the first place I come when I feel happy or sad or angry. When I get news about anything. This is my venting, ranting place.
Lucky for you guys. HUH?
So I usually come here and rant before I even soak anything in.
Guess there are worse things I could do.
Winter sucks. Snow sux.
I will get over it tho.
There's nothing that says you have to sit around while you're waiting Trish

Remember when I had all those transport problems last year ? It sucked but I kept trying to sort something out, and I waited, and eventually everything fell into place
I was basically stuck here waiting for months - if I had done nothing but wait, I'd have gone mental too.
Try some local volunteering, babysit some kids, go clean old peoples houses, start a hobby...whatever you do is up to you Trish.
D
Forum Leader

Join Date: Nov 2006
Location: Scottsdale, AZ, one big happy dysfunctional family!
Posts: 20,998
I don't mind one bit Trish. It's all part of the deal, we "trudge the road of happy destiny" together.
Dee's got some good hints there about being of service. It always feels good to do something for someone other than ourselves, it's just getting motivated to do it that's tough.
Currently Active Users Viewing this Thread: 1
(0 members and 1 guests)

Posting Rules
You may not post new threads
You may not post replies
You may not post attachments
You may not edit your posts
---
HTML code is Off
---