Pink Cloud?
Looking For Myself...Sober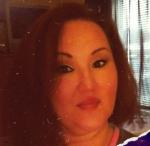 Join Date: Mar 2007
Location: Where the heart is
Posts: 10,209
Now that makes sense keithj. I have heard that some addicts need to struggle to keep the misery fresh in their minds as to work hard and keep working at recovery. Maybe I need to struggle more. I dont mind doing it. I have never had to struggle for anything in my life ever. Except getting and staying clean. Trying to use at times. But as far as life nd building it, not really. I have said lots of times, I have been pretty freakin lucky to be where I am for what I have done to myself over the years. There are some that havent done or gone through a fraction of what I have put myself through and havent made it at all. I need to be grateful, Because I must be here for a reason.
Either that or this is all a cruel joke to torture myself the rest of my life.
Member
Join Date: Nov 2006
Location: Los Angeles, CA
Posts: 453
Never Had a "Pink Cloud" except when I was using.
Felt great for about the first 30 minutes to 1 hour, then felt like crap for the days and weeks that followed.
Now as a sober human I just feel life, some days its up some days its down, just like the description that we are surfers, riding the waves of lifes. Some days the waves are good and some days they are flat, Some days they are rough and throw us to the ground but usually we make it back up if we swim hard enough.

Just my experience,
thanks for letting me share!
Currently Active Users Viewing this Thread: 1
(0 members and 1 guests)

Posting Rules
You may not post new threads
You may not post replies
You may not post attachments
You may not edit your posts
---
HTML code is Off
---