A Simple Choice
Disposable Hero
Join Date: Sep 2006
Location: Being, ME
Posts: 3,758
A Simple Choice
---
It is an old honest truth; "You cannot save your face and your ass at the same time!"

What did you chose to save today and how did you do it? What were the results?
Hi Wolfchild,
I'm sorry the initial answers to your somewhat deep question were a little mischievous.
It got me thinking though and I have my answer to your question:
Since being sober I don't have to make that choice anymore. No more lying, hiding, pretending and covering up. I'm in no danger of losing either my face nor my ass.
I believe Wolf may mean something along the lines that if you're wanting to save yourself you're not going to have time to "save" the other things in your life. It's either you or the other "stuff". Which is more important? What you need to do for you? Or what others are going to think?
Just what I got out of it.

ツ Over The Hill Member ☮✌♏❤🇺🇲🎨 🌠♒
Join Date: Dec 2006
Location: Oxnard (The Nard), CA, USA.
Posts: 8,919
You cannot save your face and your ass at the same time!
I had to stop pretending that everything in my life as an active addict was peachy keen and haul my ass off to treatment. Being in active dul-dia addiction treatment I choose to remain in treatment 'no matter what'. The results have been like an opening into a new realization each day: today I can flourish into an improved self.
Owner of a strange glitch.
Join Date: Aug 2009
Location: midsouth
Posts: 2,331
It's like a game of whack-a-mole for me... Most of the time.

Right now, aside from sobriety, the biggest problem I have has to do with my sanity. My living situation is actually untenable, I don't know how I'm still here, much less how I'm 13 days sober living here.

I choose to save my ass... don't care at all how these unfriendly people choose to see my behavior anymore. They had their chance to get me to care...

How's it working out? Well, I must be doing something right... they haven't carted me away in a straitjacket or cuffs yet... Not so well, to be honest. Every day sober is a day living like an abused wife... and I'm no longer married, unless I misread something in the college paperwork.

Take care Wolf and everybody,
TB
Blu**ed Lines...A ClockWork SR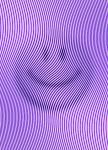 Join Date: Apr 2006
Location: AZ
Posts: 2,529
On a slightly deeper level using my mouth to save face involves offering my ass up for sacrifice. Since drying out I have done an excelent (buy not perfect) job of being honest with myself and others. What I've really learned is that just because every likes what you say doesn't mean your right.
mergirl
Join Date: Jan 2009
Location: Paradise
Posts: 4,161
I made a new friend who is coming over for a girls night next week. She asked me what kind of beer I would like to drink, and I told her I don't drink, so I reckon my a$$ came first

go me=)
Currently Active Users Viewing this Thread: 1
(0 members and 1 guests)

Posting Rules
You may not post new threads
You may not post replies
You may not post attachments
You may not edit your posts
---
HTML code is Off
---