scared
Member
Join Date: Sep 2009
Posts: 8
scared
---
I have 9 days in today, the most I have had in years..after about 4pm today I have started getting weird. Thinking about drinking, just once, I know that is impossible! What do you do when you feel like this alcohol demon i

s running you down, getting closer and closer. I'm scared, I don't want to go back ths time. This time has got to be different. What can I do to keep it from catching me?
You're right it won't be "just once"...
Picture yourself tomorrow morning waking up feeling so proud of yourself that you managed to get one more day behind you.
Call a friend or family member, go for a walk, have a bath....do something.

Keep writing on this site - don't sign off until you're 'okay'.

Hugs and prayers
Hi and Welcome,

Do whatever you need to do to take your mind off things, even for a few minutes. Go for a long walk, play with your pet, call someone - take action and you can get through this.
Member
Join Date: Nov 2009
Posts: 38
I'm only on Day 2 this go around, but a few years ago, I made it 8 months. When I felt the way you feel, I would seriously just lay in bed and kick and scream and cry. I live alone so that was easy. In doing that, though, after 30 seconds or a minute or sometimes 15 minutes or an hour, I'd be all flailed out. No energy left. And I'd realize how ridiculous I must look all because I couldn't put a beverage in my mouth.
It's a rough road. I ultimately caved after that stint (the longest I've gone in 18 years) because I have a really difficult time dealing with romantic conflict, and one night after a fight with my then-boyfriend, I just said "F*** it." and drank. That conflict was sooo not worth the last two years I've spent standing still in a bottle of alcohol. That night that I drank, I said, "Just tonight. Let me drink this tonight to feel better (which actually means to feel nothing), and I'll never do it again." I really thought I meant it. But the next day I said the same thing . . . and the next day . . . and here I am, over 25 months later, back on a Day 2.
NOTHING is worth that drink. Lay in bed. Scream. Cry. Shout every horrible word you know. Throw your arms around like a two-year-old. Drink a gallon of water until you feel like you're gonna throw up. Whatever. I like the creatively stupid approaches that tend to make my pain turn into laughter. Go to the batting cage. Wearing off the destructive energy always seemed to help me. Just please don't drink today. Just get through today. Tomorrow is your Day 10. 10 days will feel so much stronger than 9. It's a double digit. I can't wait until Day 10.
So much strength, peace and beauty sent your way!!
Be well.

Member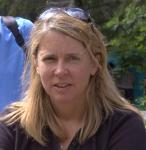 Join Date: May 2008
Location: NY
Posts: 6,608
Hi Bark. Welcome to SR and congratulations on getting through the first week. The thinking can return and that's why its important to dig deep and find out why you are seeking recovery so earnestly. What has the addiction done to your life? Are there health reasons? Is your life out of control? I would write down all the reasons and then in the weak moments I could refer to it.

Also, which you are doing, I would post on SR and seek advice. Sometimes just reading through posts would help me also.

Welcome to SR and I hope its a tool that helps you as much as it has helped me.
Hey bark, glad to hear your trying for a better life. When I get the though now I just turn it over to my higher power or meditate for a minute or two and 98% of the time it passes quickly. Having said that it is a lot more difficult in early sobriety. Sometimes I just had to ride it out... you working and program of recovery?
Grateful to be free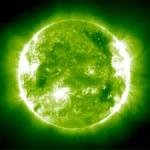 Join Date: May 2009
Location: Arizona
Posts: 3,680
do something other than use, and other than obsessing about using/not using

simple but true.

easy...hmmm. sometimes I think my biggest stumbling block was my insistence that sobriety has to be hard, a struggle, a big huge unending wrestling match. When I got past that shadow boxing stage (and no, I wasn't clean when this idea came to me) it freed up a lot of my life.

I had gotten locked into thinking that life was either using or struggling not to use, my idea of what sobriety is was so wack.

I write, walk, those are two things that work for ME when I start obsessing over using/not using. But they aren't always options...so I am getting creative, and more open to the idea that there are about 65 billion things I can be doing at any time other than using...

using is a habit, it's become easy, automatic...but there are options and I can try them, and they can be simple.

wash dishes, take a crap, put old clothes in a bag for Good Will, pop zits, rake leaves, masturbate...whatever.

I used to think that I had to have some super sure fire impregnable addiction fighting ammunition and back up ammunition always at the ready...I kept making it way more difficult than it has to be.

sobriety is so much bigger and freer than addiction. I kept thinking it was addiction turned inside out, or some mirror image, where everything was parellel but flippped, but it's nothing like that. It's relaxing.

It's realizing that unlike when I was using, there is no ONE thing I need to be doing.

so..what do I do when I am tempted to use...remind myself that I like freedom a whole lot better than that cage I used to keep myself in, and instead of climbing back into the cage, I do anything else, well. except climb into another cage (we all know the lets switch the addiction game)

I don't know how many days in I am...I stopped looking at it that way, because that too kept me focused on sobriety as 'not using', and was counter productive to me.
Member
Join Date: Jan 2009
Location: scotland
Posts: 1,493
hello bark and welcome to sr! i tried for many years to give up drinking on my own.it never worked.now i work the 12 step recovery programme of alcoholics anonymous and the problem has been removed.i rarely think of drink and if i do it is fleeting.i wish you well on your journey.

Currently Active Users Viewing this Thread: 1
(0 members and 1 guests)

Posting Rules
You may not post new threads
You may not post replies
You may not post attachments
You may not edit your posts
---
HTML code is Off
---