recovery skills
bona fido dog-lover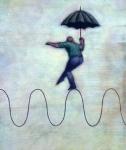 Join Date: Mar 2008
Location: SF Bay area, CA
Posts: 96,441
The way I look at it is recovery skills are what we learn when we learn how to deal with life on life's terms. We learn healthy ways of coping with the ups and downs of life without resorting to mind altering substances. I hope someone else comes along with a better definition!
Recovery skills mean different things to different people, but in general, they're the skills we obtain, or the skills we had all along but never used, that help keep us sober. For some it's avoiding triggers, or meditation, or learning to be honest and becoming accountable. For some, it's the principles of AA. Getting sober is about rebuilding a life that is broken, and anyone can do it by learning and practicing these skills.
Forum Leader

Join Date: Nov 2006
Location: Scottsdale, AZ, one big happy dysfunctional family!
Posts: 21,007
Since I'm an AA'er, having skills in recovery means doing my best to practice these principles to the best of my ability:

Principles of the 12 Steps:
STEP: (The steps are printed on pages 59 & 60 of the Big Book.)

1. Surrender. (Capitulation to hopelessness.)

2. Hope. (Step 2 is the mirror image or opposite of step 1. In step 1 we admit that alcohol is our higher power, and that our lives are unmanageable. In step 2, we find a different Higher Power who we hope will bring about a return to sanity in management of our lives.)

3. Commitment. (The key word in step 3 is decision.)

4. Honesty. (An inventory of self.)

5. Truth. (Candid confession to God and another human being.)

6. Willingness. (Choosing to abandon defects of character.)

7. Humility. (Standing naked before God, with nothing to hide, and asking that our flaws—in His eyes—be removed.)

8. Reflection. (Who have we harmed? Are we ready to amend?)

9. Amendment. (Making direct amends/restitution/correction, etc..)

10. Vigilance. (Exercising self-discovery, honesty, abandonment, humility, reflection and amendment on a momentary, daily, and periodic basis.)

11. Attunement. (Becoming as one with our Father.)

12. Service. (Awakening into sober usefulness.)
For me, my recovery skills involve working on myself every day. I try to find balance and do something to help myself physically, mentally and spiritually every day. And SR is my lifeline.
For me "recovery skills" are really just the skills that I need to deal with life as it comes. It means developing the "life coping skills" that will allow me to not feel that pull of alcohol as my escape from life.

As many others have said, alcohol wasn't our problem, it was our solution to other deeper problems.

So, the recovery skills are the tools you need to work on your own fear, resentment, anger, shame, stress, or whatever it is that you feel makes you less than a happy and complete person.

For example, I am studying for a test next week and don't feel like I have spent enough time on it. I started to feel the anxiety well up in me when I stopped myself and said "Hey, I'm starting to feel anxious -- but why? I still have multiple days left to study and plenty of time to learn what I need to learn. So, stop worrying." And this helped the anxiety lessen. For me, that is a recovery skill.

The key is that you can't develop recovery skills while you are drinking.

But, just abstaining from drinking doesn't automatically make you develop the skills ...

so, it just means that you have to (a) not drink, and (b) work at building your recovery skills. Hope that helps.
If recovery was a skill I would not need to surrender ANYTHING to stay sober.

If I had to describe the way that I stay sober it would be that I had to throw several life-long conceptions out the window. The first of which is that I can somehow manage my own sobriety.
Excuse me,I dont mean to sound stupid,what are recovery skills.
Great topic Joey and some excellent replies as well.
Well for me recovery skills are what I have gained, first and foremost from taking and then applying the steps of AA in all areas of my life on a daily basis to the best of my ability. I improve these skills through daily practice of them, going to AA meetings and reading and posting on SR help me to continue to learn how to better apply the principles I have learned in the steps of AA.
For years I used alcohol as my solution for life. Having no other solution I drank!
Recovery skills as described above with the guidance & aide of my HP along with constant practice & application of said skills allow me to live life on lifes terms and not even consider a drink or a drug as any form of solution for anything in life.
As you can see there are plenty of good replies IMO.

for me i needed to change my whole perception of life and everything in it.a renewing of my mind if you like.

i needed to practice 3 things to start that change of perception......

Honesty......on a gut level.....no just with the tax man.......but fundamentally myself..

willingness.....to get that willingness i needed to of had enough.....enough of booze....enough of "my way"......to concede to myself that i was licked by booze.

openmindedness.....to let go of all my- pre conceived ideas....let go of my old thinking.....
lots of things have been suggested to me in early recovery that my brain said "dont do it"......or skip this bit...
open mindedness really was trying a way of life that i hoped would work ....i didn't know for sure.......i just hoped i could be as content as "those" others.

coming here and asking for opinions is openmindedness......and reading the replys.....thinking about them...rather than instantly dismissing them.

thats my take on skills........none of them came naturally.....i was the opposite of all of them....but they were the key to moving forward.

hope that helps........i hope all the replys help.
Disposable Hero
Join Date: Sep 2006
Location: Being, ME
Posts: 3,758
How do you become "skilled" at something?
You practice it often to improve your abilities.

What others shared with you is what works for us all.
Your own experience, strength, & hope is priceless.
Currently Active Users Viewing this Thread: 1
(0 members and 1 guests)

Posting Rules
You may not post new threads
You may not post replies
You may not post attachments
You may not edit your posts
---
HTML code is Off
---