First and LAST meeting
JUST DO IT!!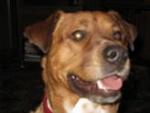 Join Date: Apr 2005
Location: Here Or There
Posts: 7,612
Unfortunately I've said the same thing and than ended up back. Here recently also. The thing is though I have never really maintained any sort of sobriety without AA.

About 3 weeks ago, and yeah I've relapsed from time to time, I went to a meeting like I always do. I was sitting in a corner there was probably 6 or 7 of us there before the meeting. A guy came into my face with 2 foot and said, "You're a F*ck!ng LOSER! OMG it took everything I had in me not to get up and punch him out. I am not sure how I responded in words but everyone else started to laugh after I said whatever it was that I did.

I stayed for the whole meeting, and than said the same thing you are.

I guess what they say..Just take what you want and leave the rest.

:ghug3
Member
Join Date: Oct 2009
Location: Jacksonville, FL
Posts: 5
For those that have had difficulty with the AA methodology, you may want to read the following article... Do a search for "Alcoholics Anonymous and the Counseling Profession".
AA is a good program, but doesn't work for everyone. This article outlines the 12 Steps, and offers another way to stay with those steps, and avoid some of the things that drives such a large percentage of new members away from AA.
I found it VERY helpful - a healthy perspective.
Stick with the program... just look at it all a bit differently.
Member
Join Date: Mar 2008
Location: UK
Posts: 4,682
Wow, i come from a small community too, sounds like the sort of ****** up people that hail from my home town...i'm sure you don't have to go to an AA meeting to meet them if it's anything like where i come from;-)

Wonder how many of them are actually working the steps, doesn't sound like many to me! Maybe you could find another meeting, if there is one and if you feel like it in the future, never say never!
Thanks for all of your responses.
I still struggle with the bitter taste left from that crazy night - however, everything is a learning experience right?
Someone suggested that I might be worried about what others are thinking of me - this is not the case in this situation. I worry how my clients will behave now in a clinical session (ex: how will it start/end etc...) as I'm sure we will both feel a bit bent about this.
Again, I thank you all for the input. I think I will keep truckin along and looking for what fits when it comes to meetings. I am confident about the program (that's obvious) and the team of recovering angels that I have met here. I feel supported in that area. I do worry about the loneliness though (which was my trigger for attempting a meeting in the first place) as well as how I am to deepen this experience of recovery - so I will hand it over (like everything else) and see what comes next.
Member
Join Date: Sep 2009
Location: Miami, FL
Posts: 1,700
I do not know the nature of your clinical practice, but I have found that being aware of the humanity of the counselor, doctor, therapist, lawyer, etc. is always a good thing.

And if addiction issues come up in the course of your work, your experience will give you added authority in the eyes of your clients.
Forward we go...side by side-Rest In Peace

Join Date: Jun 2002
Location: Serene In Dixie
Posts: 36,741
Well.....

If nothing else, you now know there is another meeting
near by that might better suit your situation.
I left my 1st. AA meeting at half time
so you did better than I...you stayed.

Thanks so much for this thread.
I can relate to so much that you say, herennow.
Over the last few years I've been to more meetings than I can remember but it just never worked for me the way I could see it working for others.
I'm happy for people who find that it works for them - gosh, I wish it had worked for me.
But I'm also grateful to read on these pages that there are people who have achieved sobriety through different means and methods. I feel that there is some hope out there for me and not yet another failure at trying to get AA and the program.
Thanks all.

I totally worry about what others think of me, as a result I keep my recovery a complete secret from everyone.
Only behind the anonminity of my username here at SR do I admit my drink problem.
It works for me just now, I've been sober these past 17 months and meetings/AA etc just aren't for me.
There are many ways to do this hereandnow, sure AA works great for some folks, doesn't mean everyone has to go though, it is possible to stay sober without.
If my understanding of your post is right and you've been sober these past 5 years it strikes me that many of us would be better asking you for advice instead of pushing something at you that you don't think is right for you.
Wish you all the best.
Currently Active Users Viewing this Thread: 1
(0 members and 1 guests)

Posting Rules
You may not post new threads
You may not post replies
You may not post attachments
You may not edit your posts
---
HTML code is Off
---