Could I be normal? Please respond.
i'm 25 myself, doing the university thing right now...

I'm a continuous relapser because every time i'm sober for a few hours, days, weeks, months (never made years lol) i convince myself that I am 'normal' and I can have just one spliff or beer, or both.

I'd give one hell of a lot just to bann that crap out of my life....why u still want it after five years??? There are thousand other ways to relax!!!!
Heathen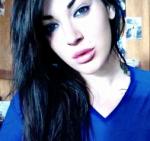 Join Date: Mar 2009
Location: La La Land, USA
Posts: 2,567
I didn't have time to read the responses you've received so far.. but just a few things popped into my head. You speak about your long term sobriety (awesome by the way), and the incredible love for your baby girl. Your decent life, and albiet flawed self.. you seem like a pretty put together and thoughtful man.

And now you want to drink. Why? Ok, so maybe you'll be 'successful' at stopping at 2 beers. Maybe you wont though.. and maybe that 'wont' takes a few months.. and then you're this foaming beast or at least your version of such, regretting that one six pack you bought and really knew you shouldn't. Are you going to come back here in a month and tell us how AWESOME your drinking experiences have been, how alcohol now enhances instead of detracts from your life? How it makes your relationships and responsibilities so much better? I doubt it.. you have so much to lose, and nothing to gain besides a few extra calories and a shot of alcohol in that one or two beers. What's the real motivation for wanting to put everything you have at potential risk, just to see if you can be "normal"?

It seems as though you're spending a lot of energy thinking about this.. planning, pondering, wondering. Remember when those thoughts didnt even consume your day, or a minute of your time? At the peak of your confidence in being the sober you.. how great did it feel not to be latched on to thinking so much, as you are now, about something as simple as alcohol.

I have yet to see someone 'round here come back happy after going out for "one or two".. actually most of them don't come back that I've noticed, or they do in a few months having hit bottom harder than they ever thought they could.
Member
Join Date: Mar 2008
Location: UK
Posts: 4,682
Well you are either going to turn out to be fine or you will have great experience to share in a few years time...roll the dice i guess? sounds like you got a 4 already, go for the 6 but be aware it could roll a 1;-)

I find it a little hard to understand why with all you have, you would choose to bring alcohol into the house...is it just the fact that you want to be able to drink? are you really happy with your life? just have a real good think IMO!
Member
Join Date: Jul 2009
Location: England
Posts: 90
I got into the AA thing for 6 months, and then after going off to college once again and once again failing to be responsible, I went into a state of relapse for another 6 months.
Needless to say I got found out and through little fault of my own I went back to AA, this time eventually finding my place. I got a sponser and went through the 12 steps at a good pace...not speeding through them by any means, but not procrastinating either. I started chairing meetings and doing service work. I was going to at least one meeting a day, rarely going more than two without one. At one year sober I was the alternate GSR, and at two I was the full time GSR. Keep in mind it's not a large group by any means, but it's not tiny either, and I got the chance to do a lot of cool things with bigger picture AA.
On The Fence.
You did all that work with AA because you were an alcoholic and it clearly wasn't easy. How wonderful to have made such great progress. I think you will do what you want to do but it seems to me from all I have read that you would be taking a massive gamble with your well being and that of your family. Why do you need to drink now? Good luck xx
Hey NormieJoe -- thanks for coming and posting here about this today. I am so impressed with your recovery, and glad to hear you have life under control and seem to be happy.
Funny thing is, I was just thinking to myself today: Maybe I don't really have a problem. Maybe I should go back and try drinking casually again. I'm only 16 days sober, and I want to go back. Odd, isn't it, since the last two weeks have been like living in that pink cloud ... Why the hell would I want to go back?
Someone here once said something like, you can't turn a pickle back into a cucumber. You're a pickle, NormieJoe. You can take yourself out of the vinegar, but you'll never go back to being a cucumber. Drinking more will just make you more of a pickle.
(I'm saying this to you and to myself as well, just so you know.)
Also, I just read this today, and it sounds eerily similar to your current situation. Give it a read:
I Am a Mom and I Am an Alcoholic | momlogic.com
I love the fact that you "named" yourself NormieJoe. After seeing that and the statement "I've started to question that truth, and truth be told, I really think I could handle responsible drinking." all I can think is....
cunning, baffling, powerful.

This is why they say meeting makers make it. Cause it does not take long before we truly forget where we came from. AA gave you the life you have now and I hope that if you find that you are not a normie that you come back before you destroy that life.

You have already decided to try out your normie status and I wish you the very best. Please come back and let us know how it goes. In the meantime, I will be praying for your wife and baby. You are risking their stability & happiness. I sure hope the "chilling" out is worth it. Of course your wife is not panicked, she has no idea the ride she is in for. She did not know you when you were using, right? Nor did she sign up for that when she married you, ya know?

What I don't understand is that in all the times you spent in the rooms and working the steps, you never learned a new way to chill out? I know that I have learned to live and love a sober life in the rooms and alcohol will never have anything to do with relaxation for me again. If I ever pick up a drink again, I bet the chaos that ensues eventually will be anything but relaxing.

I do apologize for being harsh, but man I did the same thing in my 20's. I got sober for some years and then decided that alcohol was never the problem for me, it was drugs. So I started drinking. It was not horrible at first. In fact I "maintained" my life (jobs, husband, kids, etc) for years but I did finally hit bottom at age 39 and I wish I had never convinced myself I could drink like a normal person.

Good luck.
member
Join Date: Feb 2008
Posts: 2,433
My addiction caused me so much unhappiness... I'm relieved to be free from it.

Have you stopped to wonder whether you *truly* want this in the first place? Many -if not all- of us were taught that drinking is, among other misconceptions, a "fun" way to chill and relax. Well, it's not. Imho, it's like the forbidden fruit thing - if you feel deprived, you'll only wind up coveting it even more intensely.

How about finding other ways of enjoying your sobriety?
Well, I'm on my way
Join Date: Sep 2009
Location: El Paso, Texas
Posts: 276
No, you cannot be normal, drink responsibly or anything like that. You're going to play with fire and get burned. And the next recovery will be harder.

You can be normal and wonderful and happy if you don't consume alcohol.
Don't do it dude...you're going to turn into a monster...frothing at the mouth for more alcohol. Instead just revel in your awesome sobriety...roll around in it...it's the best feeling in the world!!
Joe -

Behind your question I think is someone asking "Was the drinking that I did when I was younger just normal for that age; and therefore something that I have grown out of?"

Being an equally blunt person to some of the other forum posters, I would say that "normal people haven't gone to rehab", even during their younger drinking days. Their bodies hit about 2 or 3 drinks and say "hey, I don't like this anymore and so I will stop."

We don't do that. Our bodies say "why stop?"

Alwaysgrowing hit the nail on the head ... Normies don't have the conversation that you are having with yourself. Normies don't wake up in the middle of the night pondering if the can now handle their alcohol. Normies can take it or leave it.

So, using that logic, if someone is a Normie and they have the background experience that you have with alcohol, logic would say that they should abstain because they know the potential downside. When they compare the downside to the upside of trying to drink again, the decision is easy for them --- and since they can "take it or leave it" this wouldn't bother them.

If it is bothering you, I suspect you have your answer.
Currently Active Users Viewing this Thread: 1
(0 members and 1 guests)

Posting Rules
You may not post new threads
You may not post replies
You may not post attachments
You may not edit your posts
---
HTML code is Off
---