Getting what all those one liners mean.
Looking For Myself...Sober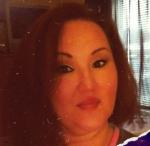 Join Date: Mar 2007
Location: Where the heart is
Posts: 10,210
Getting what all those one liners mean.
---
We have all heard them. More than once. And way more than we probably care to sometimes.
Those one liners we hear in recovery.
I understand why they say them. They do make sense. But hearing them over and over kinda gets old sometimes.
At least it use to.
They say an addict needs repetition. So thats why they say and do things over and over. I understand that.
I was thinking today about this attempt at recovery. I mean it is just totally different than anytime before.
Things have just kinda taken on a life of its own.
And first thing was changing my thought patterns. Not romantisising using, past using and people and places. Even little things like ...Remember back in the day..we had so much fun. Yea it was fun at the time. But I find nothing fun or funny about any of it now.
I have done so much work on just being aware of myself. My thinking and reactions.
I make it a point to not even go there with a thought. Not an option and I think or say that very strong and assertive and mean it.
No more well maybe just one time. Or well I really cant afford it. Nothing like that. There is no room for maybe with this anymore.
I want to break it down. Cause those one liners have a whole different meanin g to me now.

Life on Lifes terms. Ha! I hated that one. No one or nothing was going to tell me what to do. I can make anythign happen how I want it to. BS! There are just some things in life you cant do anyting about. So you can eother accept it and do the best you can with it as it comes. Or you can fight it and just end up making yourself angry and miserable and more than likely end up back at square one.

One day at a time. I found that one to be so hard. It makes sense. But my mind is so use to going in 100 different directions that staying just in one day was very hard. I would project to the future so much it drove me crazy. And 9 times out of 10. All that projecting was wrong anyway. Also living in the past. I was so hung up on the past. I wanted things to be like they use to be. They arent and never will be again. So once I accepted again that the past is gone and there is nothing I can do about tomorrow now. That saying made alot more sense and took alot of stress off my mind.

Keep it simple. This is a big one too. Nothing is ever simple with us addicts. LOL And I am the type of person that wants to question everything. I need to get my opinion in and be heard. Whether I am right or wrong. I always felt like I had a better way. Well guess what? I dont know ****. LOL
When I stopped trying to get reasons and explainations for everything. And stopped questioning every little thing. Life just kinda takes its course and usually falls into place. Just do what is necessary for this moment and leave it at that. No jumping thorugh all these mental hoops to prove a point anymore.

I guess what I am trying to say is. Once I stopped fighting everything with my own thinking. And I am not saying I cant be an individual. I mean by thinking I have all the answers. Once I stopped doing that. And listening to others. I eman really listening and putting into practice some of the things that have been suggested to me. And you can put your own personal spin on things. It has gotten so much easier. And I have been enlightened to alot.

Some things may not work for me. SO what. Its normal. But some do. And you never know until you at least give it a chance. Get out of your own way.
I am not saying giev up control or be weak. Its just trying something that has worked for someone else. And like I said. You can do it in your own little way too.

Resistance will only make things so much harder. Its not a bad thing to not know it all.
Its not a bad thing to follow the pack once in awhile. Cause I know all my brilliant thinking and all my better ways only got me right back where I started.

Anyway. Thinking out loud again. Had a moment of clarity I guess.
And just wanted to share.
This is my time. I am so serious. I feel it in my gut. And there really wasnt much pain in it either. But I had to accept and let go first.
And I def gotta stay on my toes with my recovery. Be serious and make efforts.
No more half assed attempts for me. I am so over it. I seriously dont know why or what happened the last time I used. But whatever it was. It really made the difference.
And I dont even think anything really happened. I just sorta started doing the right thing and just kept going with it. Not making it complicated or questioning anyhting.
Just been grateful for it and running with it. Holding on to it for dear life.
6/20/08
Join Date: Sep 2008
Posts: 4,467
Nice post. I think if you're moving in the right directions....your thoughts do change....just as you just said.

And that is the beauty of SR....no matter where you are in your sobriety, there is someone that you can identify with and learn from....the hard part can be taking what you need, and simply leaving the rest.

FWIW, I think you're serious, too.
Thanks for the share Aysha :day6 I am getting closer to that acceptance level you speak of with a lot of passing things up to my HP & taking things one day at a time. I could totally relate to everything you wrote.

Great to hear that it is coming together so nicely for you :ghug2

Take Care,

NB
Currently Active Users Viewing this Thread: 1
(0 members and 1 guests)

Posting Rules
You may not post new threads
You may not post replies
You may not post attachments
You may not edit your posts
---
HTML code is Off
---