What stage alcoholic
What stage alcoholic
---
are you or were you when you were able start turning things around? I feel like I have been slowly entering the forth and final stage and wonder if there is still hope. I have gotten a clean bill of health from my doctor within the past month and a half, but I feel like I can not function without a drink. It is so hard for me to get out of bed and I have pretty much just slept 2 of the last 3 days away.
I got nothin'

Join Date: Jun 2008
Location: My house.
Posts: 4,888
Hello. Good to read you went to your doctor.

I'm not sure from your post if you've recently stopped drinking or you've been sober for a spell.

Regardless, drinking takes a toll on the body...it may be a while before you feel better.

I wasn't end-stage...but it was several months before my bowel problems improved. I still have mental fog from time to time...but things are improving. Hang in there...and pester your doctor if you still feel extra sleepy.

You can function without alcohol. Take care of youself.
Administrator
Join Date: Apr 2007
Location: Australia
Posts: 184,664
Hi again eyem,
I'm not sure of the stages - but I was drinking all day everyday I could for several years and was seriously looking at dying before I stopped and turned it around, so I, for one, don't believe it's ever too late.
It took me a while to feel anything like 'normal' too tho - I figured I'd drank heavily for 20 years so it would probably take more than a week or two

It was probably 3 months before I felt consistently good - your time might be less, I dunno.
I struggled a lot with apathy and depression the first few months as well...its good you've seen your Dr...if you find you're sleeping more than anything else you might want to go back and ask about that?
With the thinking you can't function w/out a drink - I felt the same way. I did everything with a drink in my hand so it took some mental readjustments.
I just accepted that I couldn't drink anymore, no matter what, and trusted that feeling would fade in time, and with the more things I accomplished sober.
I was right

It's not easy staying sober eyem, but its a lot easier than living drunk

Are you working any programme like AA, LifeRing, SMART?
D
Cause no harm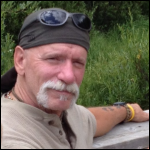 Join Date: May 2007
Location: Missouri
Posts: 596
I have just finished up my 12 day sober, and for the past three days, I have been extremely tired. I figured it is part of the detox cycle and repair occurs during sleep. After all the years I have drank, I have a lot of body repair to do. Get your rest, but don't forget to have some movement as well. Listen to your body, and as others have said, if the fatigue points to a depression, see your Dr.
Good question...I have actually been thinking about that very thing today, and probably for the past few days. I haven't had a drink/toke/smoke in 23 days...I don't know the stages but I wasn't really near the end stage yet (at least I don't think I was), but I could kind of see that if I kept on binging like I was things could possibly get bad. I was getting to the point where I would wake up Saturday morning after drinking about 15 beers Friday night and crack a cold one and know I would be drinking all day. I was pretty much drinking from friday night until sunday night...that had me a tad worried. But, luckily, nothing really bad has ever really happened to me from my binges, I never lost a job, got arrested, lost a relationship the worst I experienced was the usual hangovers, remorse, guilt etc. Sometimes I think it would be easier to believe in things like the 12 steps of AA if I had hit rock bottom and had completely F'd up my life. But I didn't. From the outside my life today is pretty much exactly the same as it was 24 days ago, except I am not drinking, and I feel better and my outlook on life is much more positive. I'm really thinking my life would kick ass if I didn't drink again...but I have to be honest I am not 100% sure I won't. I'm hoping I will learn how to become 100% sure I won't drink again...I am much more open to learning about alcoholism today than I was 24 days ago. Ok, I'm starting to ramble...
Oh, look -- there's stages. I guess I knew that, but anyway, thanks Google. From just the first page of results there's either three, four, or five stages. I was the far end of whatever the final one is. I was Laird Hamilton of drinking. It took me out to the extremes before I called uncle.

Is there hope? There's always hope. I was sleeping with a vodka bottle next to the bed because no matter how much I drank I couldn't get drunk anymore yet an hour later I'd be shaking again. I'm now almost eight months sober. I worked the steps (PScream -- you don't have to believe in 'em, you just have to do 'em), and I am simply no longer that guy anymore. Never again will be.

I just spent the afternoon at the treatment center I got sober at. All those guys with 3, 10, 29 days -- just where I was a short time ago. There's not a single one of them who if they're honest with themselves about who they are and what they're willing to do that can't turn it around and keep it turned around. Or more accurately, turned forward.
Forward we go...side by side-Rest In Peace

Join Date: Jun 2002
Location: Serene In Dixie
Posts: 36,741
From my files.....
Progression of Alcoholism
Here's how alcoholism typically progresses:

SOCIAL DRINKERS — Most Americans are characterized as social drinkers. Statistics indicate, however, that one of every 16 drinkers will become alcoholic.

WARNING SIGNS — The individual begins to drink more frequently and more than his associates. He drinks for confidence or to tolerate or escape problems. No party or other occasion is complete without a couple of drinks. Driving and drinking become routine.

EARLY ALCOHOLISM — With increasing frequency, the individual drinks too much. "Blackouts," or temporary amnesia, occur during or following drinking episodes. He drinks more rapidly than others, sneaks drinks and in other ways conceals the quantity that he drinks. He resents any reference to his drinking habits.

BASIC ALCOHOLISM — The individual begins to lose control as to the time, place and amount of his drinking. He gets drunk unintentionally. He hides and protects his liquor supply. He drinks to overcome the hangover from his prior drinking. He tries new patterns of drinking as to time and place of drinking. He attempts cures by moving to new locations or by changing his drinking companions.

CHRONIC ALCOHOLISM — The individual becomes a loner in his drinking. He develops alibis, excuses and rationalizations to cover up or explain his drinking. Personality and behavior changes occur that affect all relationships — family, employment, community. Extended binges, physical tremors, hallucinations and delirium, complete rejection of social reality, malnutrition with accompanying illness and disease and early death all occur as chronic alcoholism progresses.

Source: American Medical Association
I was in the early stages of Chronic
with a dash of end stage. when I quit drinking.
Quitting was the wisest move I ever made...

Hope everyone finds the joy of a healthy productive future.
Member
Join Date: Mar 2008
Location: UK
Posts: 4,682
I was chronic just didn't have too many of the physical symptoms, my times for the first drink got earlier...ended up at 10am...started getting real blackouts, yknow the ones where you come to and check your shirt for blood..lovely jubly days:-)

I go to AA, got someone who is 62, got sober 2 years ago and he was 24/7 drinker and i mean proper style...no food of course...no sleep unless passing out...dead man walking...another lady the same patterns...blood pouring out of every hole...all different ages, all different stages!

Both are SOBER and great people to spend time with, enjoying their lives and helping others like me:-)

Some said last year to me it is never too late and i thought BS, look at what i have become, lost etc...i was wrong it is never too late...your chair awaits;-)
6/20/08
Join Date: Sep 2008
Posts: 4,467
I was at the stage that I disgusted myself. I was 50 years old and couldn't get my act together. I was so very ashamed of most everything I did...and I was scared to death to stop, which was a good thing, since I couldn't.

Since I finally crawled out of that hole, my life is so much more complete than I ever thought it could be. 30 years of drinking screwed up about every cell in my body, so it's taking awhile to heal....but I'm healing.

Yes, there is definitely hope....the hope part is all up to you. How bad do you want a life to be proud of?
As far as AMA guidelines, I was your basic alcoholic moving into the beginning stages of chronic alcoholism. I am so glad I have quit now rather than later into the chronic stage. It's scary to think about. If I drank again, I would probably go farther into the chronic stage. Scary, scary stuff!
Currently Active Users Viewing this Thread: 1
(0 members and 1 guests)

Posting Rules
You may not post new threads
You may not post replies
You may not post attachments
You may not edit your posts
---
HTML code is Off
---