Has anyone else tried this?
Member
Join Date: Sep 2009
Location: VA
Posts: 85
Has anyone else tried this?
---
I'm not an alcoholic, but I am married to one. On Friday, I posted in the Family section a question about how to get him to leave. After spending 8 days in the hospital, 4 in ICU, due to DT's, he got out, and still couldn't stay sober. He would go a week and then relapse, and then finally about two weeks ago it got to almost daily again - only he would try to hide it buy buying those 10% alcohol 24 oz Joose beers and guzzling them. So, I finally told him, I wanted him to leave. It kind of shocked him - he'd asked me before if I wanted him to leave and I'd always say I wanted him to stop drinking, but this time I told him I wanted him to leave - he looked at me and said are you kidding me? I told him when he got out of detox that I would stay with him and be his support to quit; while I'd threatened in the past to leave him or make him leave, I never did. But, it seemed like he just stopped trying. This time I said it and meant it and went back downstairs.

A little while later, he came downstairs and said he couldn't live without me, and that he needed me - everyone on the board probably knows the drill. He promised to try harder, and I kept asking him what he was going to do - but he couldn't just say not drink. I kept him asking why he couldn't stop - and he said he didn't know but that he needed help. Finally, he said he would go into one of those 30 day inpatient treatment programs, but it had to be after College football season.

Here's the thing. I believe he wants to stop. He put himself into DT's because he just decided he didn't want to drink again - I didn't. He held out for 3 days of hallucinations, awful shakes, and sleeplessness, and finally on the 4th day I convinced him to go to the hospital (with a neighbors help). They said it was the worst case of DT's they'd ever seen.

So, he hasn't had anything to drink since Friday - thankfully no sign of DT's but even though he couldn't stop drinking, he was no where near his earlier consumption which is probably why. He has agreed to give up everything - no car keys, no money, no credit cards - no ability to purchase alcohol. I even took all the change out of the house (hunted down every penny, nickel, dime and quarter in the house). And he's agreed to give them up at least until January. I even hide my keys and lock up my purse. His idea (although I had previously taken them away for a week).

I don't know when the cravings stop - but that's what he's struggling with. For now, I guess I'm helping - I think. Or maybe I'm enabling? I don't know, but he's not drinking, and I'm hoping after a few months of this the cravings will have subsided and he'll be stronger on his own.
Welcome!!!
Haven't actually done that myself, but a lot of us-myself included have done variations on that theme, 'yeah, I'm gonna quit', crazy making for
us
.
Do you really want to be his jailer, parent, Doctor, recovery therapist?
Keep coming back, you'll find a
lot
of support here.
bona fido dog-lover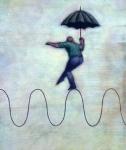 Join Date: Mar 2008
Location: eastern USA
Posts: 83,074
You must take care of yourself. Only HE can decide to stop drinking for good. All your efforts should go toward preserving your health and sanity. You cannot 'make' him want to get sober, you cannot 'love' him into wanting sobriety. Please take good care of yourself.:ghug3
Welcome to SR puckettcg, as has already been said, he has to not only want sobriety himself, but he has to stay sober him self, you can not make, love, or wish him sober, only he can do that.

What I would say is what some others have said, take care of your self, seek help & support on the Friends & Family forum and even better yet go to Alanon, meet people face to face who have dealt with or are dealing with just what you are going through right now. Trust me, there are far more vixtims of alcoholics then there are alcoholics, you all need recovery every bit as much as we do.

The best thing you can do for him is to take care of your self and not let him possibly take you down with him if he goes.
Today's top story: Man given choice between saving own life and watching football, picks football.

No one who is that deep in delusion enters into an agreement like the one he's now in with you without a plan B. No one in that state agrees to anything that they don't already know how they're going to get around or otherwise gain control over. It may sound harsh, but I'd bet the farm he's still drinking.

I don't know either of you, and am only going by your descriptions. My only advise is to get him the help that you think you can, should, and that he needs -- rather than that which he so readily agrees to (the football stipulation speaks volumes to me in terms of personal recognition). The best thing you can do is to never ever underestimate the sheer cunning of an active alcoholic.
Member
Join Date: Sep 2009
Location: VA
Posts: 85
He has fooled me before - sort of, meaning I knew he was drinking, just couldn't figure out how. I used to search for the proof before confronting him with my suspicions, but he got better at hiding the proof. Now, I let him know immediately that I know he's been drinking, and then ignore him the rest of the night (and often for days later). His personality is so dramatically different after even a few drinks that he can't really hide the drinking even if I don't find evidence or pull out the breathalyzer.

I know I can't babysit him forever - but on the off chance that he does view this as a way of getting through the cravings (and he doesn't have a backup plan to drink), do the cravings get better after a few weeks or months such that his will power is better able to overcome? Or does it ever?
Member
Join Date: Sep 2009
Location: Palm Bay Florida
Posts: 12
Whether it is football season or not he is manipulating you. If it isn't football season there will be another reason. There is always a reason to put off sobriety in an addict's life. You sound like a good person but you are in one way or another enabling him.
Heathen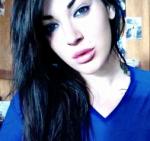 Join Date: Mar 2009
Location: La La Land, USA
Posts: 2,567
I'm sorry, but the "after football season" literally made me laugh out loud. Mostly because I was THAT sick at one time too.

His quitting should have absolutely nothing to do with you, your threats which so far have been empty, or anything else besides what he wants for himself. It doesn't sound like he wants to stop drinking. I didn't stop when I almost killed me. I didn't stop when it wrecked my marriage. I stopped when I was done, and I know that sounds selfish or whatever, but it's the truth. I didn't CARE if it killed me or destroyed my life, I was incapable of thinking that rationally during active addiction.

Please focus on YOU.

So now I take it you're not asking him to leave anymore?

As for the 'cravings', there's a difference between physical cravings and mental obsession. After abstinence, physical cravings can disappear in a few days. Sobriety has very little to do with recovery.. if he is not working on recovery.. the obsession and potential for relapse will be endless most likely.
Member
Join Date: Sep 2009
Location: VA
Posts: 85
Yes and no. Back in August when he relapsed a couple of times after just getting out of the hospital (is it a relapse if the most you can go is 8 days before drinking?), I joined an Alanon group on *****. A couple of people on the board said you should wait six months before making any major decisions, such as leaving. Then we went to the beach, and he was good for about 10 days - and then he was only sober for about 2 days out of every 8. So, I called my attorney friend and asked her about recommending someone - she also told me I should wait. But, while I'm "allowing" him to go through Football season, it puts me in January and gives me that time to put things in order so that the next time I tell him to leave, I'm ready to follow through. Plus, I'm going to school right now and I'm behind. I have finals in early December and then Christmas break. I can't take the stress of going through a separation while I'm trying to get caught up in school and pass my finals. I have three kids and work full-time. Its just too much. Then there's the financial end of things. I guess you could say I've stopped asking him to leave, but I really don't trust him to quit so I figure why not just start planning for January; in the meantime, I'm minimizing the damage he can do. He can't drive anywhere so no DUI's.

And, I figured out his back-up plan. Actually, I knew about his back-up plan even before we made our "deal". But, he's a moron. I don't know why, but I'm not even pissed at him; but now I've shut down one more avenue - hey, if I can't make him stop, at least I can make him have to try really hard to get that drink. And, yes I have a sick sense of satisfaction in making his life as difficult as possible.

I do love the guy though; when he's sober (keyword "when"), he's funny, smart, considerate, loving, and just an all around good guy. He's an obnoxious moron when he drinks. Fortunately, he's the non-violent type. I've been with him for 20 years now and he's never even threatened violence. I want to believe that he wants to quit, but the more I see and the more I read on line, the less convinced I am that's he's sincere. I guess its time to let him go.
I really like your thought process in the last post. Take care of yourself and the kids - Only he can take care of himself as far as wanting to seriously start the tough road to sobriety.

Does losing his wife and kids constitute a "bottom" for him and act as motivation to get help? I would sure hope so, but the ball really is in his court now; it sounds like you are ready to break the cycle and move on if he doesn't start a program of recovery.

Dave
Currently Active Users Viewing this Thread: 1
(0 members and 1 guests)

Posting Rules
You may not post new threads
You may not post replies
You may not post attachments
You may not edit your posts
---
HTML code is Off
---