Another newbie
Member
Join Date: Apr 2009
Posts: 5
Another newbie
---
Newbie that name says it all..Hi I just wanted to introduce myself..I am recovering from and addiction to pain meds and have been having a heck of a time copping..I have been clean for almost a year, at least as clean as can be considering right now I am on a methadone treatment program..I just feel very stressed..Not only am I struggling with my own recovery I am living with my husband of almost 25 years who is an addict as well..He is on the methadone treatment as well but is still using most of the time..I think thats why I am having such a rough time..Anyhow I have come to this group hoping to find some help and support and people to talk with on the rough days..I sure hope I have come to the right place..From what I have read of your group so far I do believe that this may be the place for me..If not please let me know where else I can go for the help I am looking for..Thanks
bona fido dog-lover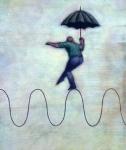 Join Date: Mar 2008
Location: eastern USA
Posts: 83,573
Welcome! I'm an alkie so don't know about pills or methadone. There is a Substance Abusers forum here too, so give that a look-see. Oh yeah there's a Families and Friends of Substance Abusers forum too. I'm glad you found us. Lots of support here from people who understand.
Member
Join Date: Mar 2009
Location: Dayton, OH.
Posts: 879
Welcome! I am glad you have joined up!
I could not imagine having to live with an active addict. I am enough to handle as is!
Maybe try to find some help in the friends and family of addicts section? They might have some insightful things to help you cope with dealing with your husband...
Just remember, you can only control yourself. You cannot change or control him. It's unfortunate. Wouldn't be great if we could just do what needs to be done for them and they actually follow through?


*HUGS* I hope you find the help you are looking for here.
Welcome to SR, check out the other forums as suggested, they can be of tremendous help, you may want to check out NA as well as AA, we have quite a few addicts who attend AA meetings for additional support, we have one you lady who just came off of methadone totally about a year ago who attends both AA & NA.

Another place you can find support in regards to your husbands using is Alanon and the addicts equivelant of Alanon.
Member
Join Date: Apr 2009
Posts: 5
Thanks for being there.....
---
Thanks for all your suggestions..I will check out all of the other sites..I have read alot of posts already and this does seem like a very supportive place to be..At least now I know where to go during those bad times when no one is around..I am sure you all understand what those times can be like..
Currently Active Users Viewing this Thread: 1
(0 members and 1 guests)

Posting Rules
You may not post new threads
You may not post replies
You may not post attachments
You may not edit your posts
---
HTML code is Off
---