I am declaring
Member

Join Date: May 2004
Location: Midwest
Posts: 8,539

I am declaring
---
I am declaring today "Random Acts of Kindness Day" here at SR.

Offer some encouraging words to an alcoholic or addict suffering today. No judgment, nothing in return, just be nice. It does the body (and spirit) good.



Try it, you might like it.

:ghug2

----------------------------------------------------------------
Today's thought from Hazelden is:

I feel best about having helped others believe in themselves.
--Bud Sherman

Encouragement is one of the greatest gifts we can give one another. Chances are we can all remember someone who encouraged us many years ago. Perhaps a teacher or an employer took a special interest in us, and we have never forgotten that person. It's likely we are remembered in much the same way by someone else, too. It's nice to savor these memories, isn't it?

There is nothing stopping us from continuing to make memories for others. We will experience people and situations today that will benefit if we pass on encouragement and praise. We will benefit as well. It feels good to acknowledge another's contributions to the world. It strengthens our own willingness to contribute.

No conversation is without purpose. Even those exchanges that seem meaningless offer us opportunities for bettering someone else's opinion of themselves. What greater offerings have we to make than to be loving and helpful to someone traveling this path with us? If we haven't given much attention to this part of our assignment before, let's begin now. The homework will make all of us feel much better.

A few words of encouragement to another is all that's asked of me today. I can handle that.
You are reading from the book:
"Keepers of the Wisdom by Karen Casey"

Keepers of the Wisdom. Copyright 1996 by Karen Casey. All rights reserved. Printed in the United States of America.
Forum Leader

Join Date: Nov 2006
Location: Scottsdale, AZ, one big happy dysfunctional family!
Posts: 18,906
Great idea Jen, much better than taking stabs & jabs at each other!

Monday, June 29, 2009
You are reading from the book Today's Gift

Let us open our natures, throw wide the doors of our hearts and let in the sunshine of good will and kindness.
--O. S. Marden

Kindness is among the gifts we can most easily spread among others. The more we give of kind words and deeds, the more we discover that kindness is like a burning candle which lights many other candles without losing a trace of its own brightness. Our kindnesses are assets, which return unexpected dividends when we invest them in the happiness of others. Kindness is the very basis of love. It softens the most severe anger and gladdens the hardest hearts.

No kindness is too small to win and hold the affection of others because it is made up of gentleness, love, generosity, unselfishness, and caring.

What kindness do I have to offer today?

From Today's Gift: Daily Meditations for Families ©1985, 1991 by Hazelden Foundation.
Member
Join Date: May 2007
Location: It's a Dry Heat, AZ.
Posts: 438
Me? I don't have anything figured out--except that I'm too nice for my own good. People who preach that they have everything figured out, are the ones who are truly missing the mark. I agree.
Looking For Myself...Sober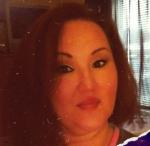 Join Date: Mar 2007
Location: Where the heart is
Posts: 10,210
So lets expand on this if you dont mind.
So what if anything did you do to contibute to a random act of kindness today?

This was the first post I read this morning and what a great message for my sleepy eyes to see.
So I was here pretty much all day playing lazy.
I greeted newcomers a little more personably..Is that a word?
I didnt get aggravated at the lil cousins. Instead let them dance and jump all ove rmy bed while they listened to music with me today.
I am now making them supper. Frozen pizza..Thats a hard fix..LOL
While they were in here screaming and dancing. It gave my grams some free tiem to chill out.
I really read alot today to try and connect with members better today.
And I am doin my part to keep my nose out of where it doesnt belong.
And think before I react.

Peace and love peeps.
Forum Leader

Join Date: Nov 2006
Location: Scottsdale, AZ, one big happy dysfunctional family!
Posts: 18,906
I've spent the better part of my life being a mean, passive-aggressive, rude, unhappy drunk. It's sooooo tiring, it drained any life I had in me that the alcohol didn't take away.

I came to recovery with nothing left.

Yes, some of my posts on SR haven't been kind, I've been know to try to ram AA down people's throats. I'm trying to learn from that and make it part of my past too. I'd like for my posts to be kind, helpful, compassionate, tolerant, and loving. The more kindness I share, the more amazing life becomes. I try to do God's will, and I usually get it back in spades.
I took my mother and my sister to dinner.
After my Women's meeting tonight, I told one of the girls of how she has impacted my life,
she got an eight month chip, and I wanted her to know how some little things she has
done for me has made a difference...a real difference. She cried.
Loved your coin..Midas.

It doesn't matter what we've done in our past. We all have a past, woven with mistakes, successes, and learning experiences. We have a right to our past. It is ours. It has worked to shape and form us. As we progress on this journey, we shall see how each of our experiences will be turned around and used for good.

We have already spent too much time being ashamed, being apologetic, and doubting the beauty of ourselves. Be done with it. Let it go. It is an unnecessary burden. Others have rights, but so do we. We are who we are. That is who we were created and intended to be.
That, my friend, is a wonderful gift.

Melody Beattie
Currently Active Users Viewing this Thread: 1
(0 members and 1 guests)

Posting Rules
You may not post new threads
You may not post replies
You may not post attachments
You may not edit your posts
---
HTML code is Off
---