First time on this site.
Member
Join Date: Mar 2009
Location: PA
Posts: 1
First time on this site.
---
I found this site while googling. After 10 years of drinking, I finally realized that I have a problem. I always hid it from certain people and I only drank on the weekends. I have young kids and I hid it from them. Only my husband, my brother and my sister and friends know that I drink.
Whenever I drink I overdo it. I always say to myself that I will not overdo it this time and I always do. It wasn't until a few days ago, when I went to a club with my sister for a happy hour that I realized that this is wrong. I got so drunk that I kissed another man apparently and passed out at the bar. My sister and her friend had to drag me out of the club and my husband had to pick me up. He said a police officer saw me screaming and yelling and stopped him and asked what the problem was. He showed him our IDs and he let him go. I went into the house screaming and throwing things, apparently.
I woke up the next morning totally confused. The last thing I remember was going to the bar.
I dont go out drinking that often. I usually stay home and drink with my husband and wake up confused. But this time everyone saw me and now it seems like everyone knows that I have this problem. I have never been more embarrassed about anything in my life. I told my husband everything and he says that its okay but I know its not.
So the only way to stop this from ever happening again is to stop going out and stop drinking altogether. My husband is upset that he couldn't be there with me. Clubs are just not his thing. Neither is drinking. But he said he would go with me if I had to go. But I have no desire to go at all.
I hate who I have become and what happened. I hate being this way. I feel like the only way I can relax and have fun is to drink alcohol. I just hate myself. I always have felt this way.
Resident
Join Date: Jan 2009
Location: Toronto, Ontario
Posts: 4,150
Welcome to SR.

Your bio sounds familiar. You are lucky that your husband is supportive.
If drinking is getting you into trouble it is probably a good idea to quit altogether.
I am the same as you I didn't drink often, maybe two or three times a week but when I did I was always a glutton:every time.
I also decide that the only way was to quit completely.
It won't be easy but it can be done.
Good luck.
You sound like me. I didn't drink every day either, and it's been 5 or 6 weekends so far for me and they're still tough. I was doing the same things you are, and now that I'm sober, I realize how much of a problem I had.
I hope you stick around, you'll find lots of support and good people here!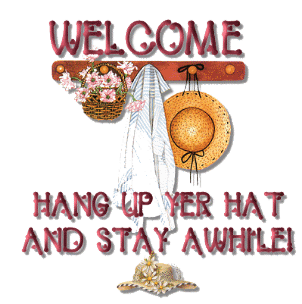 Welcome to SR!

You are definitely not alone...lots of people here know exactly what you're going through, so there is a ton of ES&H (experience, strength & hope).

Quitting is usually the easy part..not picking up that drink the next time is the hard part. That's when AA or some other type of support is a great help.

I hope you keep reading and posting.

Hugs and prayers!

Amy
Member
Join Date: Mar 2009
Posts: 22
Welcome to the site!! I am also new here and have found alot of support . I too have two small children and promised myself I wouldn't get drunk everytime I drank... I never kept my promise to myself... though I MEANT to... Hang in there this is a GREAT first step. Everytime I think of drinking I promise myself that I won't for my kids they deserve more than a drunk for a mom. So far that has been enough to keep me from picking up the first drink.... Big Hugz!!!
Welcome slc - it's great that you found SR - the place that got me sober and kept me that way after 25+ yrs. of heavy drinking.

I drank at home with my husband too, and we would get into ridiculous arguments that we wouldn't even remember in the morning. Black outs are very serious, and you've apparently reached that point at a young age. Drinking was so much a part of my life that I couldn't imagine giving it up, so I tried to moderate. That failed terribly, but I kept at it for a long time - the result was I drank round the clock in the end. You never have to reach that point - congratulations on your wise decision to turn your life around.
Addiction is a full time job
Join Date: Mar 2009
Location: Brooklyn New York
Posts: 63
Well, you came to the right place if you want to stop drinking
There is alot of love and support here
And alot of people have the same problem you have
They can give you helpful tips to help you stay sober
Lots of Luck to you
:ghug3
welcome!, i just found this site as well today and i was totally unsure of everything i was messaged by someone in the chat. there are wonderful resources here and great people willing to listen and help. you definaltey came to the right place

Currently Active Users Viewing this Thread: 1
(0 members and 1 guests)

Posting Rules
You may not post new threads
You may not post replies
You may not post attachments
You may not edit your posts
---
HTML code is Off
---