I am sick & need to change
I am embarassed of my drinking & am too self consious to be going to the local churches & being seen going to AA meetings (silly... I know).
Ask your self this question "How many people do I know that I have seen going to an AA meeting?" Then ask your self this "How many people that I do not know have I seen going to an AA meeting?"
Now here is a third question. If you went to an AA meeting & saw someone you knew would you tell some one "Hey I saw John at an AA meeting last night!"?
Heck no you would not tell any one because then they would ask you "What were you doing there?" Every one at an AA meeting knows just how important other AA peoples anonymity is, we do not go telling folks who we saw at a meeting.
How do you stay off the booze
AA
I have pretty bad nerves & I have bad anxiety problems
Just to prepare you, real early sobriety that is going to get worse if you are like me..... BUT if you stay sober long enough this will lessen in time.
I don't know what to do or where to start this time, I know that it seems simple to just not drink but as all of you know its not.
In AA I learned that my drinking was nothing but a symptom of my alcoholism, in AA as I took the steps, I learned who I was (The good, the bad, & the ugly), I took my inventory & then began to clean up the wreckage of my past & the guilt & shame dissappeared & I started to like who I was becoming & the obsession to drink was lifted.
In a nutshell in AA I have learned how to live my life one day at a time applying principles I have learned daily, the result of this is that I no longer have a need to drink, there is nothing that can be thrown down in front of me that by applying the principles I have learned in AA can even faintly make drinking seem to be a legit thing to do.
am feeling really disappointed in myself & my lack of control, what the heck is wring with me???
Have you considered the possibilty that you, like me have a disease called "Alcoholism"?
I am starting to get really depressed & have had thoughts of ending things
You are not alone in those thoughts my friend, I considered tasting gun oil more then once, those thoughts from what folks share in AA seem to be pretty common while drinking & in early sobriety.
Any advice & wisdom that you have is greatly appreciated. I know I need to get over my fear of AA & my ego of getting seen going/leaving the local churches etc.
I can promise you that the fear will dissappear by the end of your first meeting. Keep in mind that every single person you will see in that room was scared as hell to go to their first meeting, funny how they keep going back.
I can tell you one important thing about a big ego, most alcoholics die due to thier inabilty to deflate their ego far enough to ask for help with their alcoholism.
Do you want hope?
Go to an AA meeting & talk to some folks with 10, 20, 30, even 40 years of sobriety, ask them what it was like when they were drinking & what it is like for them today.
I know a guy who has over 38 years sober, he was a homeless wino for a number of years, AA saved his life, to talk to Tom & see him you would never dream that this man was one of those winos you see sleeping in an alley & pan handling for wine money, he is a successful businessman today.
I was within a year of losing it all after 40 years of drinking, it took a medical detox for me to get sober without possibly dying, from the second I walked out of detox I have been going to AA & working the program. Today I only go to 3 meetings a week, but in early sobriety I went to at least one meeting every day & spent a great deal of time speaking with my sponsor.
I found the SOLUTION to my alcoholism in AA along with a few million other folks, you can as well if you are honest, open minded & willing to do what ever it takes to stay sober.
One of my friends walked into an AA meeting. I knew him from before. When I saw him I felt joy and happiness for him. I had no idea that he had a problem with alcohol. I didn't know him that well, but I remember when I went to his wedding reception, he carried a box wine to where he was sitting at one point in the evening, and poured himself several glasses in rapid succession.

I was sober for 3 months when this happened, and remember how anxious I was about going to the event at all. I didn't drink at the event, but remember watching him and thinking: oh, boy, that is just not normal. You don't take a box wine to your seat and pour yourself drinks in rapid succession like that. Most alcoholics can spot another alcoholic at fifty paces.

Since he joined AA, we have become very close friends and he routinely calls me when he makes his program calls, and I call him when I make my program calls. After that first meeting when we met each other, we went out for coffee and discussed anonymity. I told him I wanted to maintain my anonymity with our wider circle of friends and he has not broken that rule.

The way anonymity works is simple: I call it "recipricol cancel". In my own strange little language. If I "out" someone, I am naturally outing myself at the same time. Tazman explained it a little better than me.

My point is that running into someone I knew at AA was a really good experience and helped both of us with our sobriety.
| | |
| --- | --- |
| The Following User Says Thank You to littlefish For This Useful Post: | |
I just wanted to thank all of you for taking the time to post your thoughts & best wishes, it means the world to me right now

There was a couple of you who really put some of your time/effort into your posts... thank you for that.
It is amazing how much your posts can mean to those of us that are still struggling/recovering... you guys/girls rock! Thank You!
I called AA today & spoke to a wonderful man and I am planning on attending a meeting in the very new future ;-)
Thank you all for you kind, caring support & understanding ;-)
Take Care,
NB
I just got a call back from someone (Jay), he has been so wonderful & understanding (I am amazed). He & his friend are picking me up in a few minutes to go to an AA Meeting together... thank you all again for your kind words & support.

Love,

NB
| | |
| --- | --- |
| The Following User Says Thank You to NewBeginning010 For This Useful Post: | |
| | |
| --- | --- |
| The Following User Says Thank You to OZboy For This Useful Post: | |
Made it to the meeting & the people were wonderful. Now I need to work on whole "Hi Honey, I know you know that I drink too much sometimes but this has gone way too far & I need stop or my alcoholism will kill me."

I guess that is a pretty good start :ghug3
| | |
| --- | --- |
| The Following 3 Users Say Thank You to NewBeginning010 For This Useful Post: | |
I just wanted to bump my first post on this board...
Well, its been over a month since my call into AA & first meeting. I have continued to attend multiple meetings weekly & have a sponsor that I continue to work the steps with (one of the guys that picked me up).
It has been a wonderful experience & I am happier, healthier than I have been in a long time.
Its been over 30 days since my slip but this time I feel I have the tools to stick to it and that something has "clicked" for me mentally & spiritually. I dont even have cravings for alcohol as my memories of my last days of drinking are still dark & clear in my mind. I haven't had to fly on planes since quitting but I will work on that one before my next flight somewhere.
30 plus days alcohol free & going strong :day6
All of the best to everyone in your recovery.
Sincerely,
NB

Member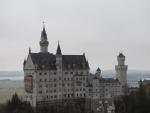 Join Date: Jan 2010
Location: Germany
Posts: 2,058
I just realized you bumped so I edited and have to give you a -----

Keep up the good work my friend and work the steps. We all are doing this one day at a time. So happy to see your update!!! It gave me a huge smile

God Bless - Kim
---
Last edited by Kmber2010; 04-19-2010 at

03:29 PM

. Reason: Misread Thread
| | |
| --- | --- |
| The Following User Says Thank You to Kmber2010 For This Useful Post: | |
Currently Active Users Viewing this Thread: 1
(0 members and 1 guests)

Posting Rules
You may not post new threads
You may not post replies
You may not post attachments
You may not edit your posts
---
HTML code is Off
---