Mia..
Looking For Myself...Sober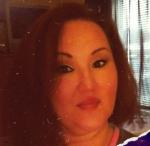 Join Date: Mar 2007
Location: Where the heart is
Posts: 10,209
I understand about not wanting to open up right now. I am juts glad to see you posted a response.
I will always be here when you are ready. And thinking about you until then. (((Fel)))
I would like to post more I dont feel that I should. Maybe someday I can explain, perhaps after I work the forth step, idk. I have been going to AA meetings reguarly, have a temp sponsor. I am going back to see my therapist and I will probably be getting court-ordered counseling.
Felly, why would you feel like that you shouldn't post more often? Your life doesn't have to be going smoothy for us to want to hear from you! We are here for you no matter what, unconditional love and support sweetie! Whenever you feel like sharing what's going on, the floor is yours. If you'd rather PM me or anyone else, I'm sure no one would be less than honored to have you feel comfortable enough to open up to them. Even if you don't want to go into details, don't just lurk around, we need to know you're here and with us, ok?
Big Hugs,
Judy
Currently Active Users Viewing this Thread: 1
(0 members and 1 guests)

Posting Rules
You may not post new threads
You may not post replies
You may not post attachments
You may not edit your posts
---
HTML code is Off
---