How long before I prefer sobriety?
Silly Rabbit

Join Date: Dec 2006
Location: Charlotte, NC
Posts: 956
i preferred sobriety to the consequences of my drinking immediately. no hangovers, no blackouts, no drunk driving... i definitely preferred those things immediately.
when my emotions started coming back (the ones that i had numbed over years of drinking and drug use), i worked the 12 steps outlined in the big book of AA and found freedom from self-pity, fear, dishonesty, etc. i found a better way to live. and THAT is a miracle. i can't give you an exact date on when that happened, but i do know that i started recovering as soon as i started putting forth my effort.
sober 2 years in may (god willing), and happy in sobriety.

Bring Laughter Wherever You Go
Join Date: Jan 2008
Location: Ontario, Canada
Posts: 357
I think..somewhere inside us...we ALWAYS prefer sobriety to the drink. We just don't KNOW it because we are so sick. We habitually drink to cover up something. So many of us say we drink because it is fun....but at the same time we know it wasn't fun in the end anymore. It was painful. We all drink for some reason or other. When we can start dealing with the root of our problems, accept them and understand them, we are on the path to recovery. Recovery means being able to live without the need to cover everything up all the time. That is when you realize how much you prefer sobriety. How much you don't want to go back living inside the bottle.
How much time does that take? It varies, depending on your recovery. Some people don't recover...they just stop drinking. They white knuckle it all the time. They may prefer to drink....because they prefer to cover up.....but just don't drink anymore because they can't for whatever reason. My Mother was like that. She drank all my life, she never ever ever participated in recovery. Anytime she did get sober she white knuckled it....she always wanted to be inside that bottle so that she could hide...so she always ended up drinking again.
For me, I am getting sober AGAIN with recovery this time. This time, right from the beginning I started participating in some sort of recovery and this time it has made a huge difference. Although I am only just under 2 months sober, I PREFER sobriety over the drink. Recovery helps me to NOT hide. Therefore I don't want to be inside that bottle.
Fear of relapse? I think it is always there for most. That is because we never have sobriety in the bag. We have to work on staying sober everyday. If we don't we WILL relapse. So I think we all fear relapse because it means so much more than just picking up the drink again. It means we may never make it back into sobriety. It means we may never find freedom again.
I hope you stick around here. There are a lot of great people here who can help you. It simply depends on what you're willing to do with the help you recieve.
All the best to you.
Tay.
Welcome!

It varies, I suppose. And it depends which organ(s) you are talking about. Physically, the transformation can be almost immediate. Mostly the absence of alcohol related ills. Waking up feeling great. Lack of fatigue. And so on and so on.

The brain however, is different. I may still want its "medicine" long after quitting. It may sneak up on you. Which is why support via AA, etc can be effective.

I prefer sobriety and absence of alcohol so much (5weeks) I have been able to deal with the occasional "surprise" craving. There is just too much to lose.

Good luck. Fear not.

warrens
welcome HungryGhost!!!
For me, I don't know if I can truthfully say it's a case of me preferring to be sober. To be honest, I'd much rather be able to enjoy alcohol again like I used to do. I still think about it, and although I wouldn't say I craved it all the time, I crave it frequently enough that it still bothers me.
I remember in my last days of drinking how completely desperate I felt to just
please
be allowed to stop drinking without there being any consequences, without needing to pick up again to make the pain go away, to stop the sweats, panic attacks, racing pulse, feelings of being completely overwhelmed. It was utter hell and it seemed there was no way out.
So I guess for me, it's a case of never allowing myself to be in that position ever again and if that means not drinking, well that's just going to have to be the case.

From the point of view that I don't have to live like that, and have a future without being a slave to drink then I guess I could say I prefer it.
I still don't know if my feelings of wishing I could drink will ever go away; regardless - I'm never touching another drop and I try to entertain any notions of drinking again as dark/self-destructive thoughts that need to be squashed as quickly as possible.
same planet...different world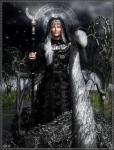 Join Date: Sep 2006
Posts: 10,944
Hi Hungry -

Mine ..was a little different.
I knew I didn't have a choice.
Well.
I only had the ONE choice.
And that one thing ... didn't work.

SO.... *shrug*.

It's likeliving in Montana.

You got to want to be here.
But if you DO want to be here...
nothing else compares.
Member
Join Date: Sep 2005
Location: Houston, TX
Posts: 2,126

---
Like most of the previous posters, it depends on the individual. I knew a person who went back out after 2+ years.....she was miserable...I, on the other hand, am happy, joyous, and free.

For me, the moment I made the recovery decision, my life changed for the better.....wooooohooooo Fear of relapse? I couldn't live under that cloud. Yes, I heard the horror stories when I first came into recovery, but I made the decision that this was a life change, no looking back.....no relapse for me. When I would say that or 'I will never drink/use again,' I was told 1)never say never, and 2)I was a relapse waiting to happen - well, 21+ years I'm still waiting ... lol (not really) I never understood when those same folks who said 'never say never' would turn around and say things like 'no matter what, I won't pick up.' To me that's the same thing.....ah well....it's a world of perceptions.....


NoelleR
For me it was about six months before I liked being sober. I had thoughts of drinking again in that 6 month peroid but did not do it. Could not believe that I even had those thoughts after the trouble drinking caused me.

When I hit a year I loved being sober but still did not trust myself. After 3 years I felt stable.

I know everyone is different but this is how I felt.

Good Question.
I was so beat up by the time I was able to find sobriety that anything was better than the misery, self hate, and shame I was going through with my alcoholism. So it did not take long to realize that sobriety was better. Then it wasn't long before I started feeling "well, maybe today is at least as good as some of my drunk days". That progressed into "hell yes, life is getting better, this sobriety thing is working." Today I feel that "my worst day sober is still better than my best day drunk." I would not trade it for all the tea in China and I am a tea drinker...lol
Member
Join Date: Oct 2007
Location: Berea,Ohio
Posts: 397
Addiction is a disease.I don't think I ever "wanted" to use drugs.I tried them, and I found a means to escape my sadness and emptiness.I have spent times in my life trying to get it together without the help of a recovery program, and wound up failing.Now, I have been in recovery over six months, and I feel this time, I got it roght.I have learned new ways to cope with my bad feelings, and have found new friendships in sobriety.I cannot see turning back ever again.
-Samantha
Join Date: Feb 2008
Location: Georgia
Posts: 16
i feel the same way you do, hungryghost. as much as i know i need to be sober and want to rebuild my life i am so scared of the actual process. i am struggling very much with the one day at a time thing because i still think about and obsess over the damage i have done and the tremendous repair that i need to perform.
Currently Active Users Viewing this Thread: 1
(0 members and 1 guests)

Posting Rules
You may not post new threads
You may not post replies
You may not post attachments
You may not edit your posts
---
HTML code is Off
---