Tough Love?
Member
Join Date: Dec 2007
Posts: 6
Tough Love?
---
I remember when my son was a little boy, 38 years ago. He was difficult to handle, and many people told me he should be on Ritalin, which was new then, and used to manage mostly little boys who were "hyperactive." I didn't want my son labelled, so we managed somewhat with diet, changing schools, psychologists, and stumbled through the years, through college and career building. Now, he has lost his high-paying job on the West Coast, is clearly addicted to drugs, didn't finish three end-to-end rounds of rehabilitation nine months ago, and is moving east to live with us while he makes a new start for himself. Everyone says we can't do it for him, he has to want to recover, and he says he needs to leave the town he lives in, the triggers, the friends and so on. But in the midst of relocating, he used drugs yesterday, showed up very stoned and unable to really talk or walk well at the Christmas dinner he was invited to. I got the report from a relative who was at the dinner, too.
Now, I'm getting scared. My intention was to let him move into the separate quarters we have here, and presume that he won't be using drugs here, that his intention is to live this new life without drugs. It seems that he can't stop using, if he's unable to abstain while supposedly packing to leave tomorrow to drive across the country.
I have no idea whether to ignore this "elephant in the living room" when he arrives, or to tell him my concerns about his denial.
I need help, lots of it, and I need it right away. It takes five days to drive across the country. Thank you for any ideas you can give me. Nieuanima
Member
Join Date: Dec 2007
Posts: 226
But what about the real alcoholic? He may start off as a moderate drinker; he may or may not become a continuous hard drinker; but at some stage of his drinking career he begins to lose all control of his liquor consumption, once he starts to drink.

Here is a fellow who has been puzzling you, especially in his lack of control. He does absurd, incredible, tragic things while drinking. He is a real Dr. Jekyll and Mr. Hyde. He is seldom mildly intoxicated. He is always more or less insanely drunk. His disposition while drinking resembles his normal nature but little. He may be one of the finest fellows in the world. Yet let him drink for a day, and he frequently becomes disgustingly, and even dangerously anti-social. He has a positive genius for getting tight at exactly the wrong moment, particularly when some important decision must be made or engagement kept.

He is often perfectly sensible and well balanced concerning everything except liquor, but in that respect he is incredibly dishonest and selfish. He often possesses special abilities, skills, and aptitudes, and has a promising career ahead of him. He uses his gifts to build up a bright outlook for his family and himself, and then pulls the structure down on his head by a senseless series of sprees.

If this sounds like your son there is really nothing you can do for him but there are pleanty of alternitives for you. Getting yourself into a 12 step program like al-anon might in the end give you the information you need. Your title says it all TOUGH LOVE but by you getting involved you may end up a power of example.

All those things your son is trying to stay away from booze put me at still not that bad and it took another 5 years or so to see the light. People do recover if I can do it anyone can. In the end I was almost dead then something told me I was going to live like this for the rest of my life. I knew I was hopless and I prayed for the end. I didnt get the end I was praying for but what I got was sober and the end of my drinking and druging one day at a time.
You know your son better than any of us ofcourse; but I think you may want to consider the risk you are taking. If he is still using drugs, and he will be on your premises, he may turn violent, he may do some of the typical things drug users do such as over run the bath, leave ovens and irons on, be escorted back by police, fight with neighbours in the early hours, have accidents etc. There is a level of insanity that you are bringing into your home. I know someone very dear who is an habitual drug user and homeless and I would love her to stay with me. But I cannot allow it because I need to be he to supervise her even though she is five years older than me. I cannot be here all the time so she cannot move in - as simple as that.
Hi and Welcome,

I think you need to be sure of your boundaries with your son. You need to establish for yourself and for your son, what lines will not be crossed. If you won't allow him to use drugs while he is staying with you, then you need to be prepared to do what would be necessary if he does. Getting sober takes a lot of motivation and it's great that you are helping your son, but as you said, he needs to do this himself.
What a frightening situation to be in. Our instincts are to protect and love our children no matter what. Unfortunately their actions can put them in situations we can not fix for them. This is one of those. My parents love me and warned all of us children about alcoholism and the fact that it ran in both sides of their family. I failed to heed their warnings thinking I could handle it. I wasted nearly 20 years of my life thinking I could handle it. I am sure that the pain, worry, and fear I caused my parents at times was miserable for them. I tried several times to come home so they could fix me, but it was only when I accepted that no person could fix me that I was able to find a lasting solution to my problem. I had to be sick of being sick and tired. I had to get to a place where I could not live with alcohol but did not know how to live without it.
I am sorry that I am not able to offer you more help but I would recommend checking out our friends and family forum as there is a lot of support and experience there related to what you are going through. Here are links to the alcoholism friends and family
http://www.soberrecovery.com/forums/...ly-alcoholics/
and the friends and families of substance abusers forum.
http://www.soberrecovery.com/forums/...tance-abusers/
Take care, and welcome to SR.
Forward we go...side by side-Rest In Peace

Join Date: Jun 2002
Location: Serene In Dixie
Posts: 36,741
Welcome to SR....

I too am the Mother of 2 adult alcoholics/ addicts
Don't be as trusting as I was.
Put your good jewelry in a safe deposit box
or never take it off.
Cash and credit cards check books and car keys
Cameras and anything valuable will be at risk.
I finally severed contact to preserve my sanity
I let them go and let God take care of them.
Blessings to all of you
same planet...different world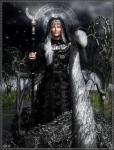 Join Date: Sep 2006
Posts: 10,944
Wow.

I'm with 51Anna and Carol.

Hope that helps. *shrug*.
Educate yourself and find out what 'enabling' is - and resolve not to do it. You might need to make some resolutions between yourselves also - and any rules made - KEEP them.

I had to also draw an inerasable line ... it was by far the hardest thing I've ever done.

I'll keep you in my prayers.
Member
Join Date: Dec 2007
Posts: 6
Sitting on pins and needles
---
I spoke with my older son this morning, and yesterday didn't go well at all. My AS wasn't participating in packing the U-Haul, and blaming the elder son for not helping him. AS ended up throwing things at his brother who then left. The U-Haul is half packed, and I'm finding it hard to believe that this trip is going to happen. AS seems to be incapable of getting his act together, cannot function without someone holding his hand. At this point, I'm not even sure that being here is going to help him. I don't want to enable him to use drugs by letting him live here, and I don't want him to stay on the West Coast to overdose because he didn't get away from all the triggers and lifestyle that has encouraged him to abuse drugs.
I so appreciate finding a place to process what is going on, and I am grateful when I see that someone else had added their thoughts. Thank you.
When I was out there I had family threaten me, & beg me to quit, the pleas of my children and my wife meant absolutely nothing, it was not until I was ready to quit that I put myself into detox because I did not want to die that I was able to even begin to recover.

If you give him a penny until he is ready he will spend it on drugs, give him a house full of furniture and he will sell or hock it all to get a fix.

You can do nothing for him, everything you do for him will just enable him to not hit his bottom.

He will OD here just as quickly, maybe quicker since he will have all kinds of good stuff to sell for drugs.

For your own sake go to Alanon, learn that there is nothing you can do for him, you need to live your life and not let him pull you down the toilet with him. As long as you hold onto him the less chance he will have of hitting bottom and beginning recovery.
Looking For Myself...Sober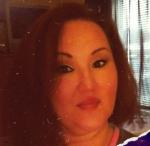 Join Date: Mar 2007
Location: Where the heart is
Posts: 10,210
Hi..You have gotten some good advice.
But as an addict myself. I want you to know. Drugs are everywhere. Where there is a will there is a way.
I moved from Florida to New York 5 years ago thinking changing people places and things would do the trick.
Wrong. It wasnt hard to find the drug spots and to be honest and I dont want to scare you. But I actually got worse when I moved away from my familiar drug zone. Yes clear across the country too. Just south to north.
If you do let this move happen. Dont be naive. Addiction is cunning and master manipulative. And like Anna said. YOU NEED TO SET BOUNDRIES and STICK TO THEM!!!
You need to know what to look for. warning signs. things like that.
Sometimes tough love is what it takes for someone to get better.
My grams was the biggest enabler that ever lived and codependant like crazy.
She finally wised up. And I am feeling all my own consequences. And it makes a difference when you do.
Addicts need to stew in their own misery alone sometimes for it to sink in.

It is hard I am sure to do that. But sometimes it is the only way to save someone.
But never give up hope. Just dont enable and be a door mat.
I wish you the best.
Without a doubt, clarify not only your concerns but become firm within yourself and to him what the rules are in your home. But have no expectations, and protect your valuables and your energy.

it has been my experience that if I step in to provide a soft landing for my grown child, she will not take FULL responsibility for her own life. If I soften the consequences of her choices, even a little, I am doing her no good.

I need to be honest and strong, courageous enough to risk discomfort for a time and see that I often do these rescue missions to make MY anxiety and parental guilt go away. I dont want to feel the feelings it brings up in me, so I take an action that feels better in the moment.

In the long run, I end up with resentments because she was not grateful enough, not you-name-it-enough, to have changed as I see fit.

For me, the codependency of parenting is the hardest work to heal through. Fortunately, I don't have to finish today!

Good luck in your situation. It sounds like you will have many golden opportunities for setting firm, clear boundaries. My only advise is to prepare for that now by coming to terms with yourself as far as what you will accept in your house and what the consequences will be should the lines be crossed or disrespected.

Or, change your mind now. Don't go forward with the plan if you don't feel it is right.
Currently Active Users Viewing this Thread: 1
(0 members and 1 guests)

Posting Rules
You may not post new threads
You may not post replies
You may not post attachments
You may not edit your posts
---
HTML code is Off
---