UUUUGGGHH...What a day!!!
Looking For Myself...Sober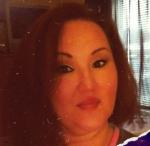 Join Date: Mar 2007
Location: Where the heart is
Posts: 10,210
UUUUGGGHH...What a day!!!
---
My patience is truely being tested today.
First I get a call this morning fr5om my lawer. It was good news really . Because all they have is a statement from the boss...and the cop sayin I admitted to him after I had tried to kill myself. He shouldnt even been questionoing me about that insidant on a 911 call that had nothing to do with the job crap.
So she said they dont have anything and they will have to prove it.
No videao or anything. Just here say. So that isnt gonna hold up in court.I hope I get lucky and they just decide to throw it out.
But for some reason I went into a full panic attack after I got off the phone with her. Took me an hour to calm down and was shaking all day. Dont know why. I thought it was pretty good news, Except the part where she told me they will be vringing my whole record in it. MAn it is a colorful one. I admitted to her I had a drug problem and I was actively working a program and attending online meetings and have verification of it. And I am see a counselor. I have a statement from the er Dr saying what hapened to me when I was brought in.

And if that wasnt enough the freakin mgr where I live came and got all in my dadfs face because they were blocking the road and he couldnt get through. So he asked them to move and she got all snotty as she always does and whatever. Then she comes to my house and I hear my grams sayin thats my son and I knew she was out there. I get out there and she is all in my facelike she wants to swing. My dad is ignoring her and turning his back on her and she follows him and is like 2 inches from his face bowed up screaming in his face.
Man I have been working on my anger. But you are not going to disrespect anyone in my family and think your not gonna have to deal with me. So I go out ther and shes got her finger all pointed in his face and screaming like 2 in. from his face like a direspectful c***. So I go out and told her better back the F Up. I was like you dont ever want to get in my face like that because I'll knock your ass out . She just looked at me and left. Yea thats what I thought. I am pretty intimidating when I get mad and I am a big girl. Not so much fat but built like a tank. LOL
I feel bad I let my anger get the best of me. But F that. I'll be damned if ANYONE thinks they are going to disrespect anyone I care about and think I aint gonna say or do anything about it. Thats how I always get in trouble. But oh well. Thats my dad. You mess with him your messin with me. And I hate it for anyone who tries me.
I could ahve handled it better . But when I get mad like that. I go into street mode.
Just been a stressful day. Thank goodness I had an appt with the Dr today. He uped my xanax. So i feel better now.
Sorry for rantin on stupid stuff. I just need to get it out.
Currently Active Users Viewing this Thread: 1
(0 members and 1 guests)

Posting Rules
You may not post new threads
You may not post replies
You may not post attachments
You may not edit your posts
---
HTML code is Off
---