Prayer and the Seventh step
Grateful to be free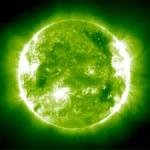 Join Date: May 2009
Location: Arizona
Posts: 3,681
Prayer and the Seventh step
---
I am on my seventh step, first time through.

I have some experience with prayer now, because I never would have gotten this far along without it.

My HP doesn't do something because I ask it to do so. My prayer is not me telling or even asking my HP to alter things on my behalf. My prayer is me verbalizing my own intention and willingness.

I think there are many understandings of the word prayer. And many times people are encouraged to pray often. This is not because the HP "forgets" what is needed and needs to be reminded, or because the HP has a big old ego and must be begged for attention. It is because it is good for ME to pause in humility, and rededicate myself to a better purpose.

Prayer is for MY benefit, to keep ME on track, to put my own monumental ego into it's proper perspective.

When I begin to act out on a defect of character and stop to pray, it is not me saying "hey, HP, I thought I told you about this last week, can we get on this already?"

When I act on a defect and stop to pray it is ME saying "threshold, are you willing, with the help of your HP to lay this aside and live by a new principle?" and then me laying down my weapon and allowing myself to be open to doing things differently.

It has never been the HP who is not on board with the program, or who doesn't want me to succeed in life. The HP does not require my prayer, I am the one who needs it because I get easily distracted.
Currently Active Users Viewing this Thread: 1
(0 members and 1 guests)

Posting Rules
You may not post new threads
You may not post replies
You may not post attachments
You may not edit your posts
---
HTML code is Off
---