saw my cat take her last breaths tonight

saw my cat take her last breaths tonight
---
First of all, I hope I'm not insulting or belittling anyone on this board by posting about a pet. A lot of you have had terrible losses in your lives, and this is of course not even close to that kind of pain and loss. That being said, I just wanted to mention it and figured this was the appropriate forum.
Our cat had not been herself for a few days. She stopped eating. Her litter box was untouched, and she was quite lethargic. She usually hangs out in the basement, and my husband went down to check on her earlier this evening. He said I better come down because she probably wasn't going to make it through the night. She looked awful. She was laying on a blanket, with glassy eyes and I could tell it took everything she had just to look up at me. We sat with her, petting her, and she took her last breath about 10 minutes later. I was so strange to actually see her die. I'm glad we were with her. She was a member of our little family for 9 years... we'll miss her so much. She and my 20 month old little girl were just starting to hit it off too

Thanks for listening.
The Following 15 Users Say Thank You to bjames For This Useful Post:

aasharon90

(10-11-2012),

CanfixONLYme

(10-12-2012),

chicory

(10-11-2012),

Freedom55

(10-30-2012),

FrenchPink

(10-14-2012),

grateful101010

(10-10-2012),

Hollyanne

(10-11-2012),

Impurrfect

(10-11-2012),

ladybug77

(10-13-2012),

least

(10-11-2012),

MsJax

(10-11-2012),

Muunray

(10-10-2012),

Opivotal

(10-11-2012),

SoulKat

(10-30-2012),

WishingWell

(10-14-2012)
I'm so sorry for your loss. My pets are the world to me; I'm single, family is far away. My pets help my sobriety. They are family members and it hurts to lose that special family member. I dread the day I have to say goodbye to them. Also, I'm a vet, so I have the hardship and the blessing of helping people say goodbye to their beloved pets. It doesn't matter if its a mouse or a horse or a cat, of you love an animal and have a bond with him or her. Grieving over the loss of an animal doesn't trivialize the loss of a human, in my opinion. A loss is a loss. I'm so sorry. I hope she's somewhere beautiful rolling in catnip and chasing mice.
bona fido dog-lover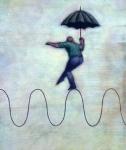 Join Date: Mar 2008
Location: eastern USA
Posts: 84,904
I am sorry for your loss.

I've lost many pets over the years and it never gets easier.

Remember the fun times you had with your cat and know that she's not suffering anymore.
Sorry for your loss Bjames.

Pets ARE family to many, many people.
I hope you get another pet soon.
My mother said "never again!" Too painful.
My brother ignored her and gave her a boxer pup named Georgie.
When Georgie died, my mother went out and got another dog.
Holly is a sheepdog, a failed herding dog. We know why. She watches and watches and watches, but never intervenes! lol. But, she is a brilliant guard-dog! Loves my parents. Hates everyone else.
Thank you bjames for your share as I send
my own condolences for your little family
member passing away. I have 3 little furry
pets, 2 boy cats that are brothers and a cute
little love bird. Lucky, Gus and Peady.
For someone who was raised with no pets
and was taught how messy they can be.
However, God blessed me with them after
I got sober. So they are my gifts in recovery
and have treasured and loved them with all
my heart for a many yrs now.
I know one day they will leave this Earth and
reside in the Heavens above with my Master
frolicking free and happy waiting for me to join
them. Mean while, I will continue to care for them
to the best of my ability and hope I can be with
them just as you have when they too take their
last breath.
As I have not delt with much death in my life, I hope
and pray that I can be strong enough to handle it.
Again, thank you for sharing your ESH.

Member
Join Date: Jul 2010
Posts: 12,722
I am so sorry bjames. it is so hard to lose them. They are like family to many of us.
She was blessed to be so loved in this world. many are not so fortunate. perhaps she will guide another little one needing a home your way.

my sincere condolences on this sad loss.
chicory
((bjames)) - I'm sorry for the loss of your beloved furbaby. When people ask if I have kids, I say "yes, they have 4 legs, fur, 3 speak "meow" the other speaks "woof". I'm glad you were with her, but I can only imagine how hard that was.

I truly believe our beloved pets go to Rainbow Bridge when they leave here.

Hugs and prayers,

Amy
Member
Join Date: Feb 2011
Location: Up and onwards... :)
Posts: 274
Our pets are a part of our family. However - one big difference ... They love and trust us unconditionally.

You bet I'll be posting on here if one of my kitties passes. One is 18.5 years old and she's been with me since the beginning. She is my baby girl .... as well as my other one whom I adopted 2 years ago. He's now 9.
big hugs to you and your family. She seemed like she was really loved.

| | |
| --- | --- |
| The Following 2 Users Say Thank You to CanfixONLYme For This Useful Post: | |
| | |
| --- | --- |
| The Following 2 Users Say Thank You to Anaya For This Useful Post: | |
| | |
| --- | --- |
| The Following 2 Users Say Thank You to ladybug77 For This Useful Post: | |
| | |
| --- | --- |
| The Following User Says Thank You to SoulKat For This Useful Post: | |
Guest
Join Date: Feb 2010
Posts: 590
I am so sorry. We lost our 17.5 year old rat terrier about a year ago. We got her when she was only 8 weeks old We never had kids so in my book, pets are family.
So sorry for your loss and hope you and your family can grieve and then heal in your own appropriate way.
| | |
| --- | --- |
| The Following User Says Thank You to Happier For This Useful Post: | |
Currently Active Users Viewing this Thread: 1
(0 members and 1 guests)

Posting Rules
You may not post new threads
You may not post replies
You may not post attachments
You may not edit your posts
---
HTML code is Off
---