Missing You by Colleen Fitzsimmons
Missing You by Colleen Fitzsimmons
---
The Loss Of A Dear Friend

I stood by your bed last night,
I came to have a peep.
I could see that you were crying,
you found it hard to sleep.

I whined to you so softly as you brushed away a tear,
"It's me, I haven't left you, I'm well, I'm fine, I'm here."

I was close to you at breakfast,
I watched you pour your tea.
You were thinking of the many times,
your hands reached out to me.

I was with you at the shops today,
your arms were getting sore.
I longed to take your parcels,
I wish I could do more.

I was with you at my grave today,
you tend it with such care.
I want to reassure you,
that I am not lying there.

I walked with you towards the house,
as you fumbled for your key.
I gently put my paw on you,
I smiled and said, "It's me."

You looked so very tired,
and sank into a chair.
I tried so hard to let you know,
that I was standing there.

It's possible for me to be so near you everyday.
To say with certainty, "I never went away."

You sat there very quiet, then smiled, I think you knew..
In the stillness of that evening,
I was very close to you.

The day is over now... I smile and watch you yawning,
And say, "Goodnight, God bless, I'll see you in the morning."

And when the time is right for you to cross the brief divide,
I'll rush across to greet you,
and we'll stand side by side.

I have so many things to show you,
there is so much for you to see.
Be patient, live your journey out...
Then come home and be with me.
| | |
| --- | --- |
| The Following 3 Users Say Thank You to 1963comet For This Useful Post: | |
Loss of a Dog Poem
---
That is a beautiful poem. Did you write it? Either way, thank you for sharing it with us. For anyone who has lost a dog and considered that pet ore than just an animal, it really hits home. I'm going to print it and use it when the time comes.
Thanks again!
-Ajax
I love that (((comet))) ... did you write it?
We've lost a couple of dogs over the years ... and will go thru it again some day as our oldest two are 11 and 12. I try to enjoy each day with them, knowing that every one is a gift.
Thanks so much for sharing this here

Member
Join Date: Jan 2009
Posts: 1,141
Ah geez, now I am crying. I had to put my baby boy to sleep on July 26 of last year. Lost my other baby to a drowning in the pool. I now have two baby shih tzus.

Anyway, thank you so much for sharing that beautiful poem.
Member
Join Date: Jan 2009
Posts: 1,141
bona fido dog-lover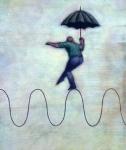 Join Date: Mar 2008
Location: eastern USA
Posts: 84,877
| | |
| --- | --- |
| The Following User Says Thank You to least For This Useful Post: | |
Member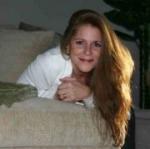 Join Date: Feb 2009
Location: Earth
Posts: 1,249
Hey Comet, that is a really awesome poem. Dog's are only with us for a short while. If we are lucky it's 20 years the most. For me that's way to soon to say goodbye. Thank you for your beautful poem. Thanks for sharing that with me.

Member
Join Date: Apr 2009
Location: Omaha, NE
Posts: 1
I love it! I just put my dog to sleep on Monday. The nights have had an erie silence to them. It has been amazing that the little things he used to to do annoy me are the things that I seem to miss the most right now. I am sure one day his space in the house will be replaced, but never his memories.
bona fido dog-lover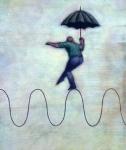 Join Date: Mar 2008
Location: eastern USA
Posts: 84,877
Here's a good one by Irving Townsend, it's part of a book.
"We who choose to surround ourselves
with lives even more temporary than our
own, live within a fragile circle;
easily and often breached.
Unable to accept its awful gaps,
we would still live no other way.
We cherish memory as the only
certain immortality, never fully
understanding the necessary plan."
Currently Active Users Viewing this Thread: 1
(0 members and 1 guests)

Posting Rules
You may not post new threads
You may not post replies
You may not post attachments
You may not edit your posts
---
HTML code is Off
---