Bedtime Gratitude Prayer
Hey, Mike and GmRobot!! Thank you both for sharing!! CONGRATULATIONS on your time, GmRobot!! One thing, though, that helped me in the beginning was to try to stay sober just for today, or one day at a time. I think the idea of not drinking for fourteen years would have totally overwhelmed me. So, if you haven't asked God to help keep you sober for today, pray now that He does, and don't forget to thank Him when you go to bed. Then get up and do the same thing tomorrow. Oh yeah, and maybe try a meeting out, too. I think you'll be glad you did!
Love and hugs,
Eddie


everything is already ok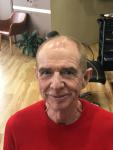 hi eddie, L, richie, Mike and welcome gmrobot

Today I am grateful to be at home as I feel awful and aslo grateful that I got through the tensions at the weekend.
Kevin

Hi everyone,
It's been another manic monday,but I'm grateful to be home.I hope you are all doing well.
I am also grateful that I rarely think about getting high anymore.And when I do it doesn't have the appeal for me that it used to(for about 33 years!).
Things are so much better now.

God bless you all.

Good Evening all,
Well the long weekend is over here, back to the grind tomorrow
I am grateful for being able to have an extra day with my 4 yr old son, I had him for 3 sleepovers which was great
Unfortunately though it has to come to an end and it was really hard dropping him off at his moms tonight, he did not want me to go, and was crying. So I am also grateful to be able to say no to that first drink, because I did want to pick up, because I started to get in my head again (remorse, etc.) I am grateful for this site and the people here on it, since it comes in as a great help when I can not make f2f meetings.

Have a good night Richie, Eddie, Kevin, L and anyone else

Mike

everything is already ok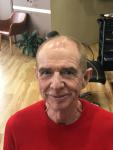 I am grateful to be feeling better and to see how many choices I have, I seem to be surrounded by them suddenly, but of course its simply that I can see them now

Kevin

Hey, Kevin, Mike, Richie, and L!!
I am grateful for a good night's sleep without the pager going off at indecent hours.
And I'm grateful that we have another young female pharmacist who started work yesterday. I guess we're finally at full staff!
Have a great day/night, everyone!!
Love and hugs,
Eddie


Hi Kevin,Eddie,Mike,and L,
I am grateful to have tomorrow off.I'm taking one of my "personal days".When they asked why,I said it was personal business.I really just felt like having a day off.
Glad you are all doing well.Have a great night everyone!


Richie,
My ex-husband once called in "well" to work. Said he felt too good to come in. LOL.
Tonight, I'm grateful I improvised a kick-a$$ shrimp curry with some ideas from my mom. It turned out really well (and I don't even actually like shrimp!).
I also really grateful that I heard from jazpoppy and lurkings tonight and that they are both still alive. I worry about them. Still haven't heard from skissors6 or scribbler, though. I worry about them, too. Keep them all in your prayers!!
Love and hugs,
Eddie


Currently Active Users Viewing this Thread: 1
(0 members and 1 guests)

Posting Rules
You may not post new threads
You may not post replies
You may not post attachments
You may not edit your posts
---
HTML code is Off
---